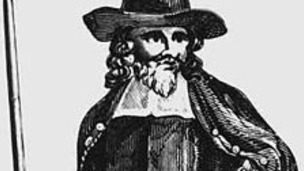 Many myths surround Matthew Hopkins, the self proclaimed Witchfinder General but his actions in 1645 in Essex are well documented.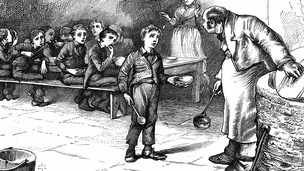 Life in the workhouse didn't stop in the Victorian age - people in our region were living in them right up until the 1940s.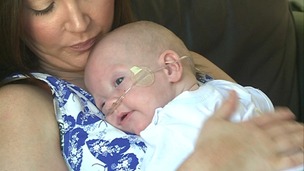 A couple, whose baby was born three months premature, are urging people to get behind the charity they say helped them.
Live updates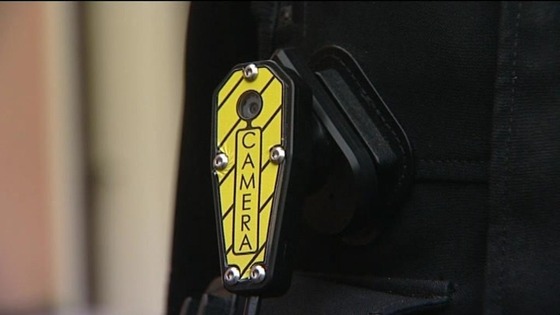 More than a thousand body-worn video cameras have been purchased for police officers in Bedfordshire, Cambridgeshire and Hertfordshire.
The forces have been trialling the cameras since last year. Government funding means the technology can now be rolled out to more frontline officers.
Bedfordshire Police say the cameras are already helping to bring criminals to justice.
Advertisement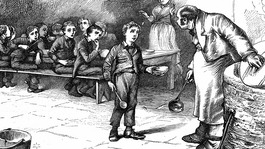 Life in the workhouse didn't stop in the Victorian age - people in our region were living in them right up until the 1940s.
Read the full story
Hamilton still in World Title hunt after Hungary GP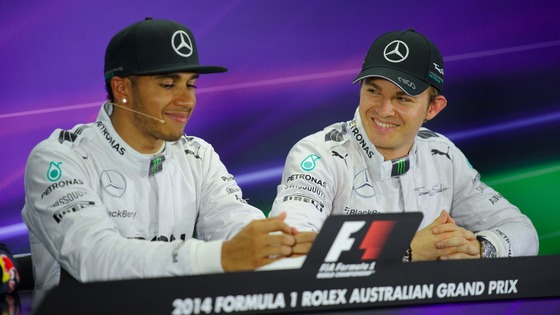 Lewis Hamilton and team mate Nico Rosberg will hold clear-the-air talks following yesterdays Hungarian Grand Prix.
Hamilton refused to give way to Rosberg on lap 51 despite team orders to do so - a decision backed by Niki Lauda.
Going into the break with eight races remaining, Hamilton now trails Rosberg by just 11 points.
Rosberg has made it clear he feels Hamilton was in the wrong said: "Lewis didn't let me by, although he was ordered to so, so that's obviously not good and we need to discuss that internally."
Anglia Weather
A torrential downpour in the early hours of Monday morning made Santon Downham in Suffolk the wettest place in the UK.
Between 1am and 11am, the site in Thetford Forest had 51.2 mm (2 inches) of rain which is close to the amount it receives during the whole of an average July. During just one hour at 5am, the weather station had 33 mm (1.3 inches) of rain.
The deluge was isolated and most places in the Anglia region had little or no rain by 10am Monday morning.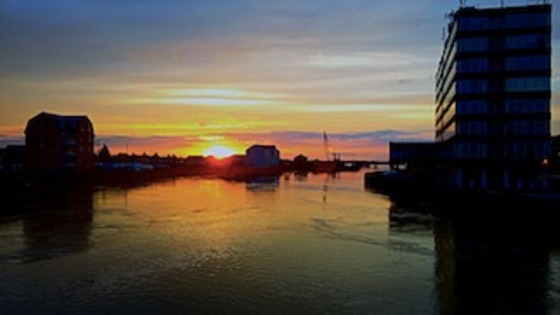 Norwich had 48.6 mm (1.9 inches) of rain on Sunday 20 July.
Rainfall totals averaged across the Anglia region during July have reached 56 mm (2.2 inches) which is 25% more rain than normal. But that average hides wide variations in the totals. Norwich has so far had 95 mm (3.7 inches) of rain during July while Bedford has had just 35 mm (1.4 inches).
The Anglia region is not as wet as July 2012 when there was 107 mm (4.2 inches) making it the second wettest July on record.
Hamilton still in World Title hunt after Hungary GP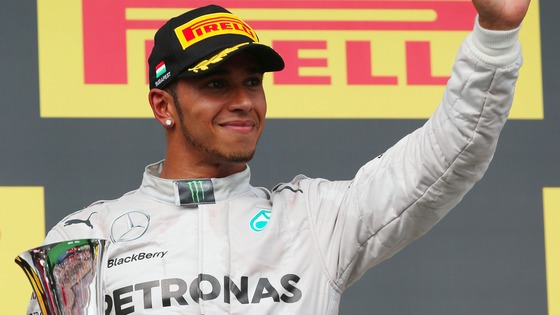 Lewis Hamilton says his third place in the Hungarian Grand Prix proves he won't crack under pressure.
At the Hungaroring, a fuel leak caused a fire that wrecked his car, and given the damage and subsequent re-build he was forced to start from the pit lane.
A spin on lap one in wet conditions only compounded Hamilton's woes, yet in the face of adversity he again rose to third for the Brackley-based Mercedes team.
There was also controversy as he was asked to move aside for Rosberg at one stage, with the duo on different strategies.
Hamilton refused, which proved crucial as he managed to keep Rosberg behind him in the dying moments of the 70-lap race when the German was on a charge on fresh tyres.
"I saw one story that I would crack under the pressure, well these last two weeks have shown that's not the case, that I'm still in the fight and raring to go.

This break will be good for me now to re-energise, get fit, and with the car lighter (in the absence of the FRIC suspension system) I can maybe put some weight on and come back stronger, both physically and mentally."
– Lewis Hamilton
Advertisement
Hamilton still in World Title hunt after Hungary GP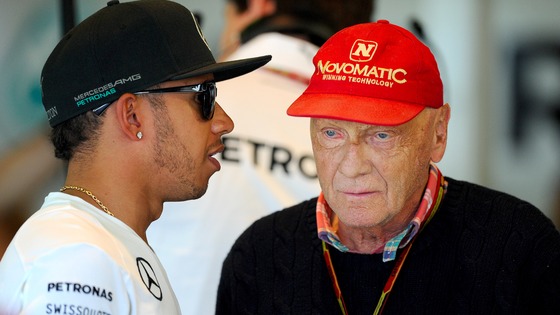 Lewis Hamilton has been backed for his decision to ignore team orders at yesterday's Hungarian Grand Prix by Mercedes' Niki Lauda.
The Austrian former World Champion Niki Lauda said he would have done the same thing had he still been racing.
Now Brackley-based Mercedes appear poised to ban such orders after telling Hamilton to allow team-mate and title rival Nico Rosberg to pass him at the Hungaroring.
Running third and fourth at the time on lap 51, both drivers were still in the hunt for the win, albeit Rosberg was on a completely different strategy and required Hamilton's compliance in order to take the chequered flag.
Stevenage-born Hamilton, however, stood his ground, going on to finish a remarkable third following his pit-lane start, whilst Rosberg had to settle for fourth.
Hamilton's is now just 11 points behind Rosberg in the standings.
Mercedes non-executive chairman Lauda, a three-times champion said:
"This race, with the safety car at the start and the wet conditions, was a completely different one.

So every minute you had to decide something different, and in this stress the team told Lewis he should let Nico by because he was on softer tyres and had to come in (pit again) anyway.

But in Lewis' position he was clear if he (Rosberg) had been in the DRS zone, Nico one second behind, he would have let him by.

But Nico never got that close. Therefore I understand why Lewis questioned the decision. He is fighting for the championship.

The call, which came out of panic as we were trying to make up for what we were losing, was unnecessary.

Looking back, Lewis did nothing wrong from my point of view. If it had been me, I would not even have answered the radio.

It is important Lewis said 'no, I'm racing my team-mate'. He did the right thing."
– Niki Lauda
Over 100 parks in the ITV Anglia region have been given green flag awards as some of the best green spaces in the country.
Over 700 volunteers from Keep Britain Tidy carried out the judging for this year's Love Parks Week.
Winners include Christchurch Park in Ipswich, Castle Park in Colchester, Eaton Park in Norwich, Bedford Park and Ely Country Park in Cambridgeshire.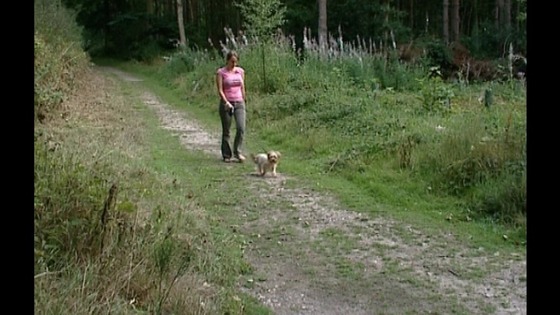 'It's another record-breaking year for the scheme. This is something well worth celebrating and testament to the efforts of the thousands of men and women, supported by some amazing volunteers, who work tirelessly to maintain the high standards demanded by the Green Flag Award.

The parks sector is facing some tough challenges so it is heartening to see that they are committed to maintaining and improving standards. We know how passionate people are about our parks and green spaces and the recent Heritage Lottery Fund report, State of UK Public Parks, highlighted the need for everyone to work together to ensure they are maintained for future generations."
– Paul Todd, Green Flag award scheme manager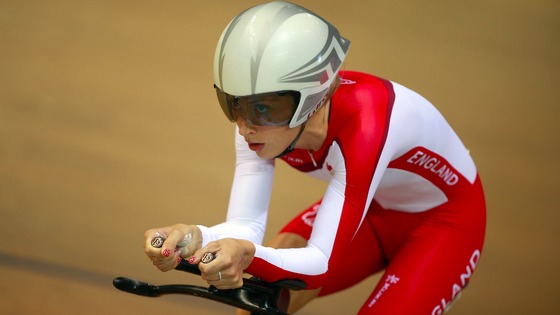 Hertfordshire's double Olympic champion Laura Trott has missed out on a gold medal chance in the women's individual pursuit .
Trott had harboured big hopes of a podium place but was edged into sixth.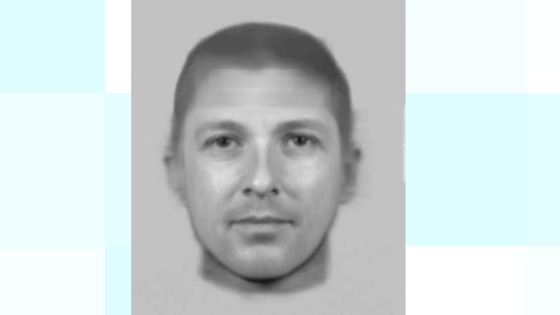 Police in Hertfordshire are investigating reports that a man spied on an 11-year-old boy while he was in a changing room cubicle in Hitchin.
Officers have released an e-fit image of someone they would like to speak to in connection with their inquiries.
The incident reportedly happened at about 6.05pm on Tuesday June 24 at a swimming pool in Fishponds Road.
The victim was getting changed when a man entered an adjacent cubicle and looked over to watch him.
He is described as being white, between 5ft 7ins and 5ft 9ins tall, and of slim build.
"This incident has understandably left the victim shaken as it is a total invasion of his privacy. We would like to identify this man as quickly as possible."
– PC Phil Snook, Hertfordshire Police.
Load more updates
Back to top