Live updates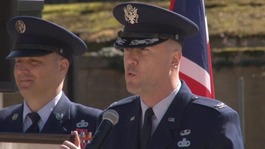 Two US Airforce bases in our region have today been officially given the freedom of the district of Huntingdonshire.
Read the full story
Political fall-out plays out in the East
The Conservatives have lost 2 seats on Huntingdonshire District Council, but remain in total overall control with 39 seats.
Labour, Ukip and Independents all gained 1 seat. The Lib Dems lost 1 seat.
Advertisement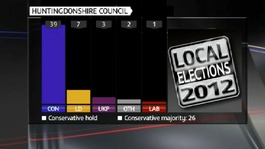 Huntingdonshire Council was held by the Conservatives in the 2012 local elections but with a slightly reduced majority.
Read the full story
Back to top