Police have released three images of Volvo cars in a new bid to get information about the disappearance of Luke Durbin.
Read the full story ›
'Financial prudence' will continue to be a key factor for Ipswich Town going forward, according to managing director Ian Milne.
The Championship club announced pre-tax profits of £5.3 million for the last financial year to the end of June 2015 - achieved for the first time since being taken over by publicity-shy owner Marcus Evans.
Among the highlights from the Club's draft consolidation accounts are a rise in turnover (£16.414m from £13.550m), average home gates (19,603 from 17,111) and season ticket sales (13,585 from 12,289). However the club also experienced a rise in wages (£15.95m from £13.90m).
But the biggest contributors were the sales of Aaron Cresswell to West Ham United and Tyrone Mings to Bournemouth over the twelve month period - a combined total of more than £12 million.
The net debt also rose to more than £87m, however the club reiterated that it is not in debt to any financial institution.
Speaking about the net debt, Ian Milne said, "Naturally, hopefully at some time when we get to the Premier League he'll get some of it back. But no, that's not a topic of conversation that we have with Marcus, and nor has he raised it as any concern.
"He's more concerned involved in making sure that we have the right squad, we've got a hold in what we're spending financially and we stick to budget, and we grow the business. And that's what he's very keen to do and he's very happy in where we are at the moment on all of that, I'm very pleased to say.
"Financial prudence is a key issue with us. But, you know, Marcus and Mick are not scared to spend money if that's right for the club."
Advertisement
Former Ipswich Town player Kieron Dyer announced that he was quitting I'm A Celebrity... Get Me Out Of Here! but changed his mind after a pep talk from Chris Eubank.
After a row broke out in the camp, Dyer told Lady Colin Campbell and Susannah Constantine: "I'm going, I'm quitting the show."
He walked into the Bush Telegraph and said the magic words: "I want to leave, I'm a celebrity, get me out of here." But when he went to say his goodbyes, the former footballer was persuaded to stay by former boxer Chris Eubank.
Two new bridges in Suffolk could be a step closer after the Chancellor promised more cash for local infrastructure in the Autumn Statement.
The government says it will provide £475 million of investment so local areas can bid for funding for projects such as the Lowestoft Third River Crossing and Ipswich Wet Dock Crossing.
Lowestoft has long campaigned for an additional river crossing as the current bascule bridge causes traffic congestion when raised to let shipping into the port.
A moped has been stolen in Ipswich.
The silver Aprilla SR50 with the registration BX09KBV was stolen from Chilton Road.
Witnesses are asked to contact Suffolk Police on 101.
Former Ipswich Town footballer Kieron Dyer has taken part in his first team trial in the jungle as part of ITV's 'I'm a celebrity get me out of here'.
As part of the trial Kieron had to put his hands into a chamber which was full of rats and thread a key along a rope, to then pass on to his next teammate.
The team at I'm a celebrity have already tweeted Kieron as having their 'favourite jungle face so far' as the show kicked off last night.
Click below to watch a loop of his jungle face as he reacted to the rats inside the chamber.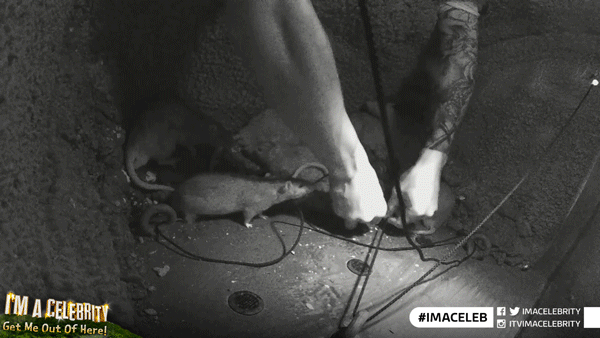 Advertisement
Former Ipswich Town player Kieron Dyer has made his jungle debut on ITV's 'I'm a celebrity get me out of here'.
Read the full story ›
A former Ipswich goalkeeper has died aged 32.
Marton Fulop, an ex-Hungary international had a tumour removed from his arm in 2013, but had been cleared to play since then.
He signed with Ipswich in 2012 where he stayed for one season before moving on to West Brom. His former team have paid tribute on social media.
Our thoughts are with Marton's friends and family at this immensely difficult time. He was aged just 32. @official_itfc #itfc
A couple from Ipswich have taken gone to extremes to keep the local kids quiet. Michael and Kathryn Mitchell have installed a gadget which emits a high pitched noise making it uncomfortable for youngsters stay outside. But now the council have warned them others are suffering as well and they need to switch the device off. You can watch Victoria Lampard's report by clicking below.
Load more updates