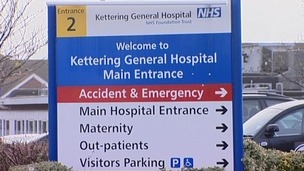 Kettering General Hospital has been granted over £300,000 by NHS England to expand its cardiac rehabilitation services.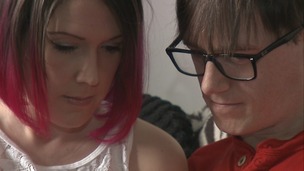 The holiday of a lifetime turned into a nightmare for a couple from Northamptonshire after one of them was hospitalised with food poisoning.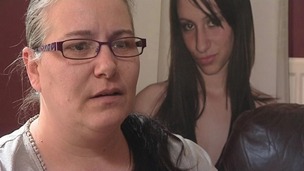 A mother who lost her daughter after hospital blunders has spoken of her relief that a report into her death has finally been made public.
Live updates
Hospital mistakes that led to teenager's death
A woman from Northamptonshire who lost her daughter after a series of hospital blunders has spoken of her relief that a report into her death has finally been made public.
Victoria Harrison was just 17 when she bled to death in Kettering Hospital after a routine operation for appendicitis. The hospital initially refused to release the report into what went wrong saying it would put more stress on staff.
Tracy Foskett said she had forgiven those who made mistakes.
Click below to watch a report from ITV News Anglia's Matthew Hudson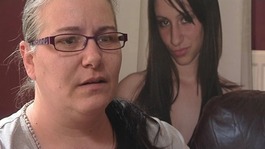 A mother who lost her daughter after hospital blunders has spoken of her relief that a report into her death has finally been made public.
Read the full story
Advertisement
Northamptonshire police are searching for two men after a woman was punched in the face repeatedly.
She confronted the men after they came into her home on Neale Avenue in Kettering on Friday and tried to take the family's car keys.
The woman was hit six times but the men ran off empty handed, into Hallwood Road. Both are described as white, in their early 20's and around six feet tall.
A 20-year-old man was knocked to the ground and had a cigarette stubbed out on his face during an attack in Kettering.
The victim was walking from his house to the shop when the unprovoked assault happened on Nelson Street sometime between 10.30am and 11am on Monday March 10.
He was approached by the two men, who he did not know, and they pushed him to the floor.
They punched him in the face, cutting his lip, and put a cigarette out on his forehead.
He was then able to escape and run back to his house.
The two men were both white and may have been from eastern Europe. One of the men was wearing a black cap.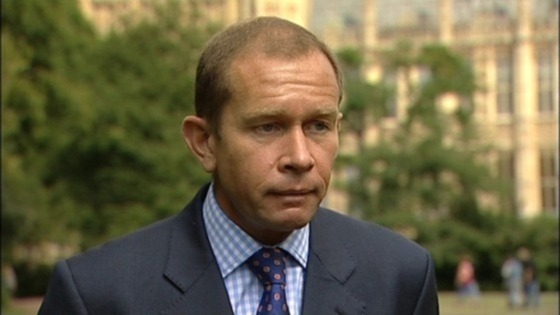 A Northamptonsire MP is putting forward three parliamentary bills of his own today as part of what he calls an " alternative Queens Speech'.
The measures which Kettering MP Philip Hollobone is introducing include proposals to ban people from wearing face coverings in public places.
He said:
"If we have a society where more and more people go around covering their faces, whether it be with a balaclava or a burkha, we're never going to have a place where everybody can smile, wave and say hello to each other and recognise each other in the street.
"I don't want to live in a country like that."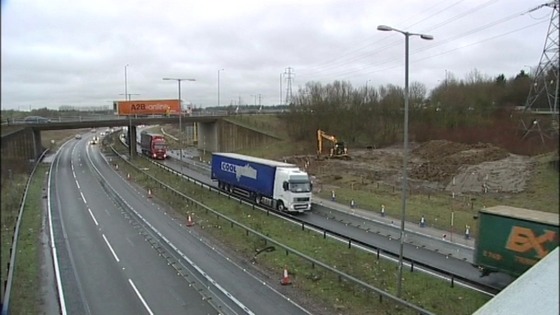 Drivers are being warned that part of the A14 Kettering bypass will be shut for the next five nights as part of a £42 million scheme to improve safety and relieve congestion.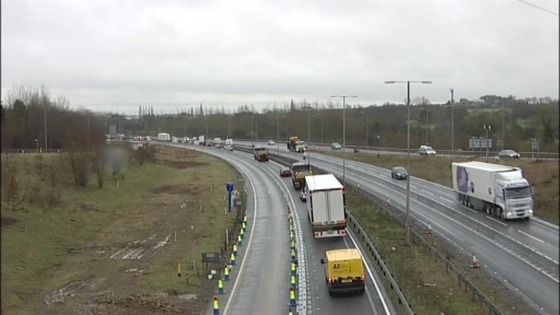 The westbound carriageway between junctions 9 and 7 will shut from 8pm at night until 6am in the morning all this week.
Project manager, Mike Hall said:
"We endeavour to avoid overnight working as far as possible, however we cannot do these works during the day. There may be some disturbance to local residents... but we will of course do our best to minimise this by doing the noisiest work as early as possible during the closure period."
Advertisement
Police patrols have been stepped up around schools in the north of Kettering after a number of children were robbed at knifepoint on their way home.
It is believed a gang of between three and five teenage boys carried out a series of robberies between Tuesday 4 February and Sunday 9 February.
In all the incidents a gang of between three and five youths stole mobile phones from the children and threatened them with knives.
The officer investigating the case, Detective Chief Inspector Steve Woliter, said one of the main issues of concern was the increasing level of violence used.
In the majority of incidents, the gang asked the children for the time before demanding their phones. The gang members are all white boys aged somewhere between 15 and 18-years-old.
Anyone with information should contact Northamptonshire Police on 101 or Crimestoppers anonymously on 0800 555 111.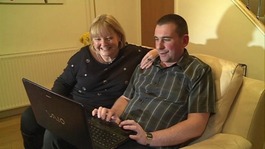 We all know that relationships have their ups and downs, but one man from Kettering decided to put his girlfriend up for sale on eBay.
Read the full story
Children from Kettering in Northamptonshire have been getting hands on experience of one of the most significant wartime inventions.
The German Enigma machine generated codes which proved almost impossible to break but were deciphered at Bletchley Park near Milton Keynes.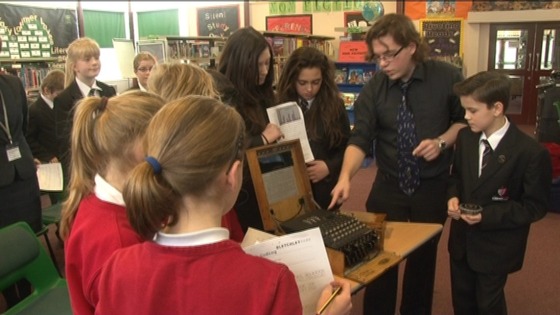 Students at Latimer Arts College were given the chance to try out an original machine and learn about the formula used to decode messages.
MPs call for extra cash for Kettering Hospital
A cash injection of more than £20 million is needed to give people in Kettering the healthcare services they need according to three of the area's MPs.
Conservatives Philip Hollobone and Peter Bone have joined forces with Labour's Andy Sawford in asking the Health Minister Dan Poulter for the funding.
They say the hospital's A & E department isn't fit for purpose as Russell Hookey reports.
Load more updates
Back to top