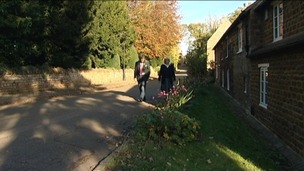 Northamptonshire County Council have told William and Mary Geidt their flowers are obscuring visibility for road users.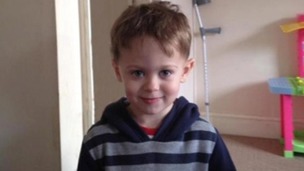 An inquest into the death of a four-year-old boy who drowned after falling off a jetty in Burnham-on-Sea will resume today.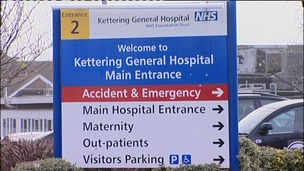 Three local MPs have launched a cross-party campaign, to fight to keep services at Kettering General Hospital in Northamptonshire.
Live updates
Kettering Town FC officially wound up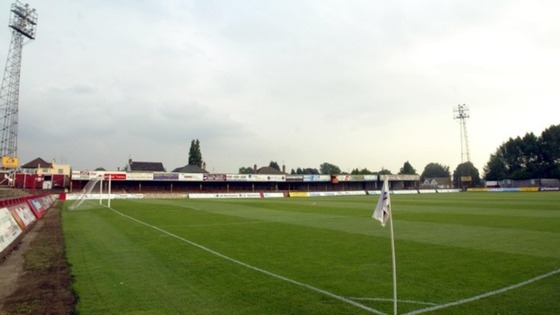 Dunstable Town Football Club will fundraise for troubled Kettering Town when they face each other this evening.
KTFC yesterday announced a winding-up order had been granted by the High Court.
It relates to a £58,000 debt owed to Rushden and Diamonds - the company left over when Rushden and Diamonds FC was dissolved in 2011.
It was unclear whether tonight's match at Creasey Park Stadium would go ahead but Dunstable Town have this morning announced the game is still on.
The club will donate £1 to Kettering Town from ticket sales for every full-paying adult who attends. It's encouraging fans to turn out tonight and help boost the fundraising total.
Kettering Town FC officially wound up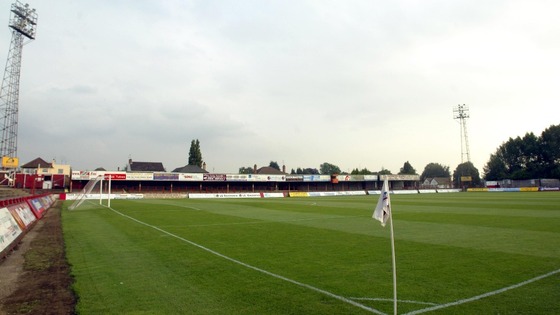 Kettering Town Football Club has has been wound up in the High Court today.
The club was officially wound up over a £58,000 debt owed to rival club Rushden and Diamonds (2008) Lt, the company left over after Kettering's former rival, Rushden and Diamonds FC, went to the wall in 2011.
High Court official Registrar Jones – who disclosed that he once represented Kettering Town as a lawyer – today ruled it was right to exercise his discretion to wind up the club.
Lawyers for the club had sought one more adjournment of four or five weeks in order to settle the debt.
The beleaguered club was in the Conference as recently as 2012 but two relegations had put it in the Southern League Division One Central.
The club was due to play Dunstable Town tomorrow, it is unclear whether the game is to go ahead.
Advertisement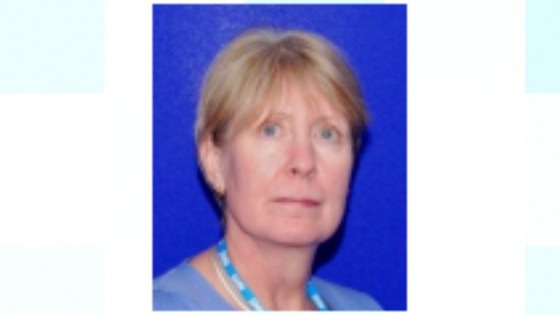 The Chief Executive of Kettering General Hospital has resigned.
Lorene Read, who held the position for nearly two years, made the decision after the hospital consistently failed to achieve the national target for accident and emergency transit times.
The target is for 95% of A&E patients being either admitted to discharged within four hours. In Kettering the figure was 85.2% between April and June 2013 and 93% in July and August.
Clare Culpin, Director of Nursing, will be acting Chief Executive. The Trust hopes to make a "substantive appointment at the earliest opportunity".
Foster carers and social workers will be in Northamptonshire this weekend to speak to people about fostering.
A special pop-up shop organised by Northamptonshire County Council will visit Kettering as part of its summer tour.
Members of the public are encouraged to visit so they can find out more about fostering over a cup of coffee.
The pop-up shop will arrive on Saturday 24 August in the former Jessops shop on Gold Street.
In Northamptonshire, there are approximately 760 children in care and 215 foster families. The council is keen to increase the number of foster carers to increase the chances of a child in care staying in the local community.
For more information about fostering, visit the council's website.
A14 closed by crash
A14 Westbound remains closed due to an accident involving a tractor and at least a couple of lorries. Accident investigation work is taking place between J7 A43 / Henson Way (Kettering) and J3 A6 (Rothwell / Desborough).
It is causing major disruption on the A14 and other nearby roads including A6, A43, B669 and B576.
Anglia Travel
Reports of Telford Way blocked due to an accident, two cars involved near Henson Way.
Advertisement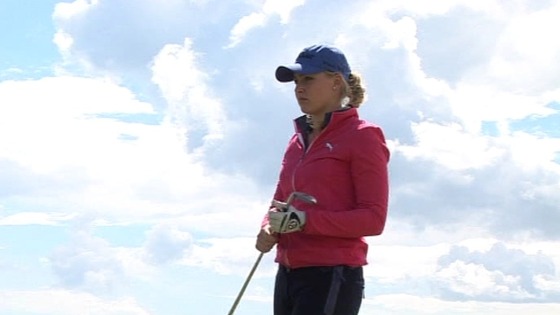 A teenage golfer from Kettering is hoping to make her mark at the Women's Open today.
17-year-old Charley Hull tees off later in the first round at St Andrews. She made her professional debut earlier this year, after finishing second in her first five Ladies European Tour events.
Anglia Travel
A43 westbound closed, queueing traffic due to accident, a lorry and a car involved and recovery work between A6003 Rockingham Road (Kettering) and A14 / A4300 Warren Hill (Kettering), congestion on A43 Stamford Road to A4300 Stamford Road (Weekley).
Anglia Travel
Reports of A6003 Rockingham Road partially blocked, delays due to an accident, a lorry and a car involved at A43 (Kettering). On the roundabout.
Anglia Travel
Reports of one lane blocked due to a broken down car on A14 Westbound between J9 A509 / Isham Road (Kettering) and J8 A43 / A6013 Northampton Road (Kettering / Broughton).
Load more updates
Back to top