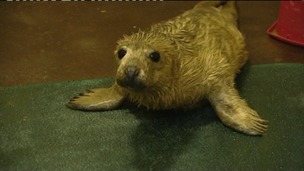 A rescue centre has taken in more than 100 seal pups orphaned by the recent floods.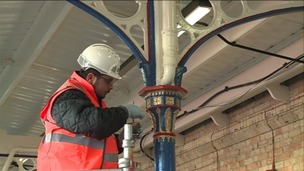 A West Norfolk railway station is being made fit for a Queen with the aid of a revamp.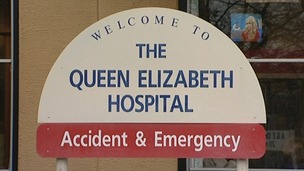 The Queen Elizabeth Hospital in King's Lynn has been criticised by the CQC for poor care and a lack of staffing.
Live updates
Councillors approve incinerator
The contractor behind the King's Lynn waste incinerator, Cory Wheelabrator, says it is disappointed that the government has withdrawn a key £169 million grant to the project.
"We are disappointed that the Waste Infrastructure Credits have been withdrawn from the Norfolk project. The Consortium will submit a revised project plan to Norfolk County Council in line with its contract." _

_
– Paul Green, Cory Wheelabrator
Councillors approve incinerator
The South West Norfolk MP and Education Minister Liz Truss has told ITV News Anglia she hopes the controversial King's Lynn waste incinerator will now be scrapped.
The government has withdrawn a £169 million grant towards the scheme.
Ms Truss has welcomed the withdrawal of funds saying it was a "waste of public money."
Advertisement
Councillors approve incinerator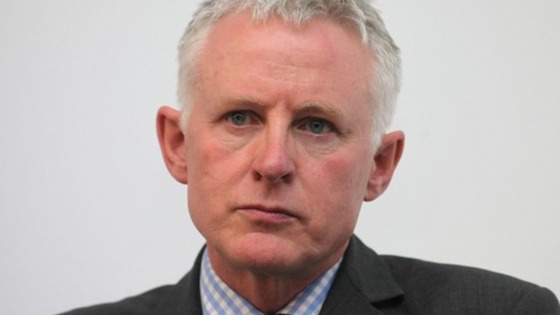 Health Minister and Liberal Democrat MP for North Norfolk Norman Lamb has welcomed the Government's decision to withdraw funding for a waste incinerator near King's Lynn.
Commenting after the announcement that the Community Waste Infrastructure Credits would be withdrawn from Norfolk's planned incinerator project, Norman Lamb said:
"I strongly support today's decision. Liberal Democrats in Norfolk have consistently opposed the Conservative plan to build a waste incinerator near King's Lynn.
"The decision to build a waste incinerator was taken without securing community support and without exploring other better technologies.
"I have previously asked officials in Defra to help the council explore ways of funding alternative technologies if plans to build the incinerator are scrapped and I will continue to support NCC in any way I can in developing sustainable waste solutions for the future."
Councillors approve incinerator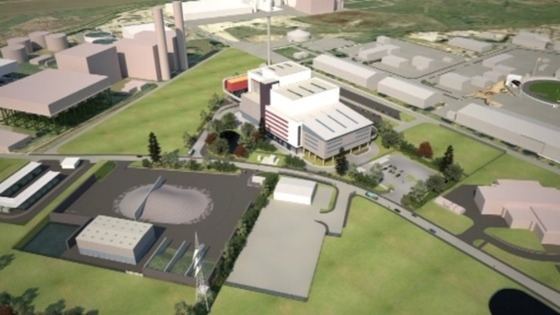 A controversial incinerator to burn Norfolk's rubbish has had vital government funding withdrawn from the project.
The £530 million plant planned to be built near King's Lynn is already under review after the Conservatives lost control of Norfolk County Council in the May local elections.
Now the Department for Environment Food and Rural Affairs has withdrawn a key grant called the Waste Infrastructure Credit which may scupper the entire project.
Contracts have already been signed and it's possible the council could lose millions of pounds if the incinerator is not built.
A company selling whelks has recalled its products after 18 cases of salmonella food poisoning.
Experts are investigating the outbreak of a particular strain of bacteria, called Salmonella Gold-coast, and has identified potential links between it and the consumption of whelks from independent shops, market stalls and mobile seafood vans, largely in the East Anglia area.
Lynn Shellfish Ltd of King's Lynn, which was formerly known as Heiploeg or Heiploeg and Lynn Shrimpers, has issued a recall of all batches of frozen and chilled whelks.
The products were all labelled Lynn Shellfish Ltd and the serial number was UK K1010 EC.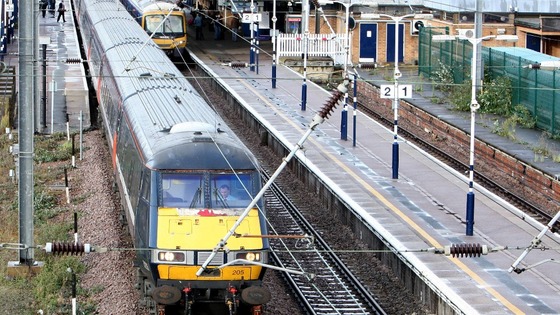 The government has put the Great Northern Rail franchise up for tender.
The route, which is also run by First Capital Connect, runs from London through Bedford, Peterborough and King's Lynn. The successful bids should be announced next May and run for seven years.
Advertisement
Hospital standards criticised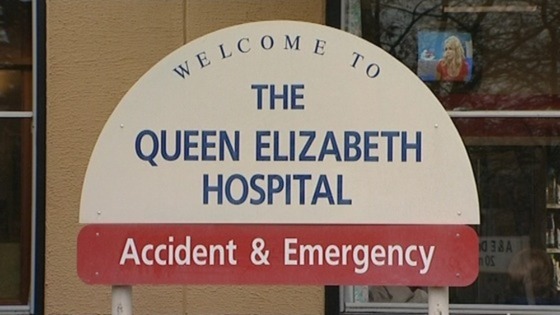 Norfolk MPs Elizabeth Truss and Henry Bellingham have written to the Health Secretary Jeremy Hunt to request an urgent meeting to seek action on problems at the Queen Elizabeth Hospital in Kings Lynn.
Last week reports by the Care Quality Commission and Monitor identified a number of failings at the hospital, including missed A&E waiting times and poor staffing levels. The MPs are seeking an urgent solution.
They said: "Residents need to know that the health care they receive in West Norfolk is of the highest possible standard and we plan to ensure this is delivered. That is why we have raised the situation at the Queen Elizabeth hospital with the Secretary of State for Health."
A noisy parrot has got his owner in a spot of bother with the local council.
King's Lynn and West Norfolk Borough Council has received a complaint that Buddy the African Grey makes too much noise.
The council says it is investigating and could serve a noise abatement order.
Click below to watch a report from ITV News Anglia's Stuart Leithes
A footballer who was the villain became a hero within in the space of a few seconds.
The non-league goalkeeper sent off during a match at King's Lynn in Norfolk on Saturday but then helped save the life of an elderly fan who'd collapsed in the stands.
Click below to watch a report by ITV News Anglia's Malcolm Robertson
Hospital standards criticised
Health regulators have demanded that a Norfolk hospital take immediate action to improve its failing care standards.
The Care Quality Commission has criticised the Queen Elizabeth Hospital in King's Lynn for issues including staff shortages and poor care and record-keeping.
On the same day, a second health regulator, Monitor, announced it is to take further action against the hospital after the trust failed to meet the conditions of its licence to operate.
Monitor says it is concerned patients have to wait too long to be seen in A&E, after the trust failed to meet the national target for three consecutive quarters.
Now the hospital says it is taking steps to improve care - these include:
Recruiting additional staff - the trust says 40 nurses have already joined this summer with a further 40 being recruited.
It will also have extra cash to improve A&E which include extra treatment space and four additional consultants.
The trust has commissioned an independent review, to look at the way the hospital runs.
The Health Minister and North Norfolk MP Norman Lamb said: "The concerns of the CQC are very serious, particularly about staffing ratios and about monitoring and ensuring there is a high quality of care at all times."
Click below to watch the interview with Norman Lamb
Load more updates
Back to top