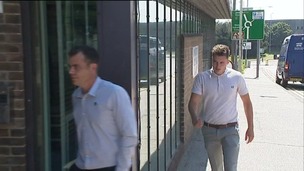 A man who downed two goldfish as part of a Neknomination dare before regurgitating them has been fined by magistrates.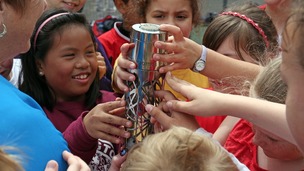 The Queen's baton relay will arrive for it's one and only day in the East of England tomorrow as it heads for Commonwealth Games in Glasgow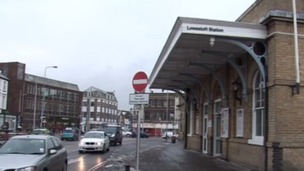 A local partnership has received a £10,000 grant from the Heritage Lottery Fund to restore Lowestoft's station building.
Live updates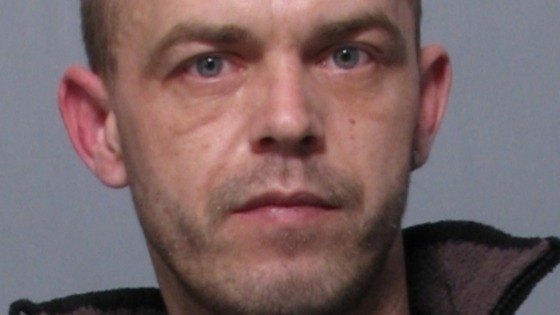 Police are appealing for help from the public to trace a 33-year-old man who is wanted.
David Hawthorne is wanted on recall to prison having breached the terms of his licence.
Hawthorne has strong links to Lowestoft and Bungay in Suffolk.
Police would recommend that he is not approached and that members of the public with any information about his whereabouts contact officers as soon as possible.
Anyone with information should contact police on 101 or Crimestoppers 0800 555 111.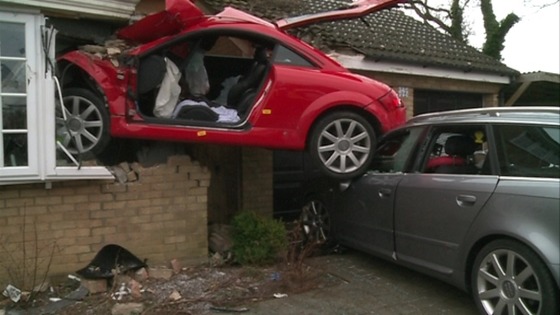 A man from Suffolk is to be charged with drink driving, after his car crashed into a house at Carlton Colville near Lowestoft, earlier this year.
Lewis Richardson, who is 22 and from Pakefield, was seriously injured in the crash and spent a number of weeks in hospital with head injuries.
Three people inside the house escaped unhurt. Richardson who is also accused of careless driving will appear in court in October.
Advertisement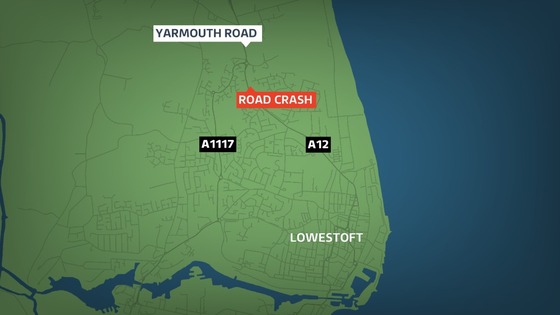 A driver has been charged with causing death by careless driving after an elderly pedestrian was hit on the busy A12 Yarmouth Road in Lowestoft, Suffolk.
David Wright, 74, was crossing the road with his wife Pauline near the Foxburrow pub in February when they were hit by a Renault Megane car.
Mr Wright, who was blind, died from his injuries while Mrs Wright was treated in the James Paget Hospital in Gorleston for serious injuries.
Samantha Pitcher, 28, of Maidstone Road in Lowestoft is due to appear in Lowestoft Magistrates' Court in September charged with causing death by careless driving and using a motor vehicle in a condition likely to cause danger of injury.
A woman has been killed in a house fire in Lowestoft in Suffolk.
The emergency services were called to the house on Laxfield Way at just before 10 o'clock last night. Inside they found the body of a woman, believed to be in her seventies.
This morning the house is cordoned off while police and fire crews try to find out how the blaze began.
A woman has died after falling from a multi-storey car park in Lowestoft.
Police says it's too early to say whether she has fallen or jumped from the building and an investigation is underway.
It happened at about 2.15pm today. Officers and ambulance staff attended and attempts were made to save the woman's life but she died a short time later.
Anyone who saw what happened is asked to call Suffolk Police on 101.
Windfarm officially opened
On a visit to Norfolk and Suffolk, the Energy Minister Michael Fallon described East Anglia as the country's Energy Capital.
He was officially opening Greater Gabbard off the Suffolk coast, the world's second largest offshore windfarm.
Advertisement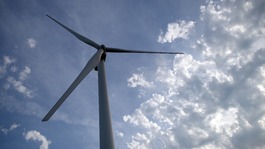 Energy minister Michael Fallon played down the importance of shale gas as he opened the world's second biggest offshore wind farm.
Read the full story
Windfarm officially opened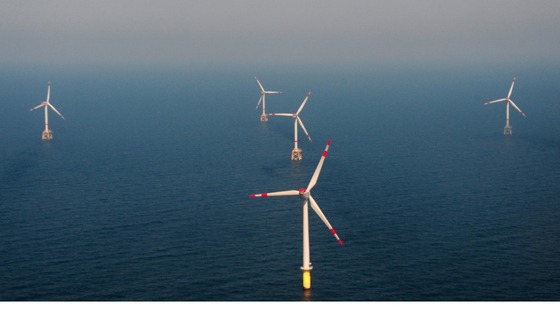 The Greater Gabbard windfarm off the coast of Lowestoft is to be officially opened by the Energy Minister Michael Fallon later today (Wednesday).
The wind farm features around 140 wind turbines which are connected to the national grid at Sizewell in Suffolk. The wind farm will be run by an operations centre at Lowestoft which will employ around 100 people.
Broadband scheme for Suffolk
A new superfast broadband programme that's being rolled out in Suffolk was officially launched today.
It's going to mean hundreds more jobs and the prospect of £2 billion going into the local economy.
Among the first to benefit are people in Lowestoft - from where our correspondent Malcolm Robertson reports
Broadband scheme for Suffolk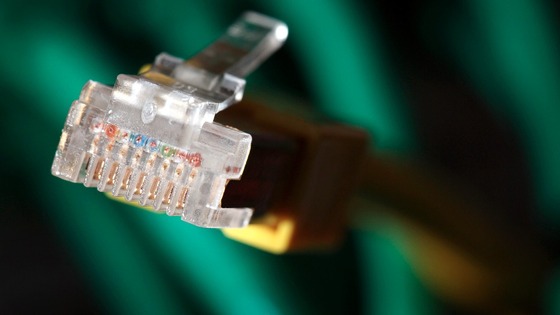 A scheme to bring super-fast broadband to every home and business across Suffolk is already three months ahead of schedule.
The county council and BT will celebrate the arrival of high speed internet to communities in Lowestoft today, 6 August.
It's the first of 16 across Suffolk which, by the end of September, will have access to speeds of at least two mega-bits-per-second.
By the end of 2015, every home and business in Suffolk will have access to the technology.
Load more updates
Back to top