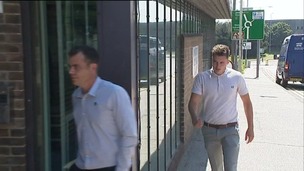 A man who downed two goldfish as part of a Neknomination dare before regurgitating them has been fined by magistrates.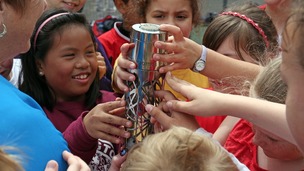 The Queen's baton relay will arrive for it's one and only day in the East of England tomorrow as it heads for Commonwealth Games in Glasgow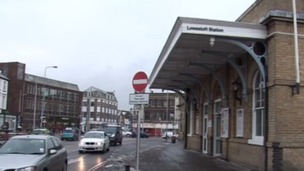 A local partnership has received a £10,000 grant from the Heritage Lottery Fund to restore Lowestoft's station building.
Live updates
£1.5m storm damage repair agreed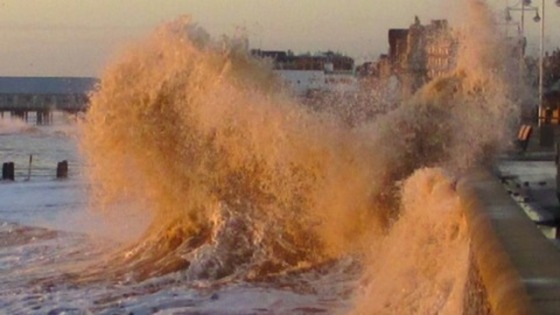 Proposals to repair part of the Lowestoft seafront in Suffolk are being discussed at a meeting today.
Waveney District Council's cabinet is looking at plans to spend around £1.5 million repairing coastal erosion and damage from last years tidal surge.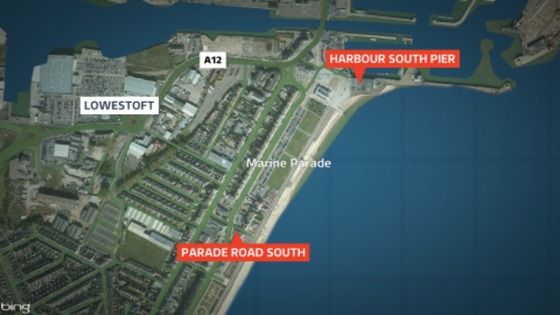 Councillors will be asked to give the go-ahead tomorrow (Weds) for the works, which have been described as a priority.
Suffolk boxer Ogogo to carry Commwealth Games baton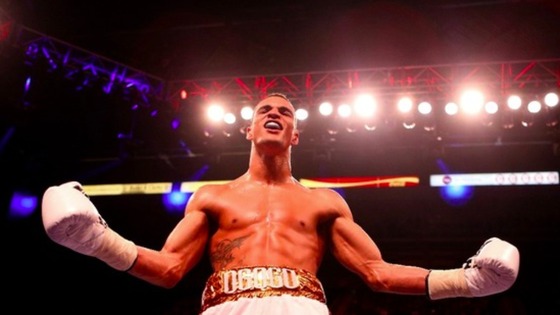 Suffolk boxer Anthony Ogogo has been announced as one of the county's baton bearers for the Commonwealth Games this summer.
Six people from Suffolk will carry the Queen's Baton when it visits the area on June ninth.
t will travel through Lowestoft, Newmarket, Bury St Edmunds and Ipswich.
Anthony won an Olympic bronze medal during the London 2012 Games.
Among the other baton bearers are Commonwealth gold medallist Ron Wallwork, England under-19 cricketer Elizabeth Reynolds, and 80-year-old keep fit enthusiast Ken Webb.
Advertisement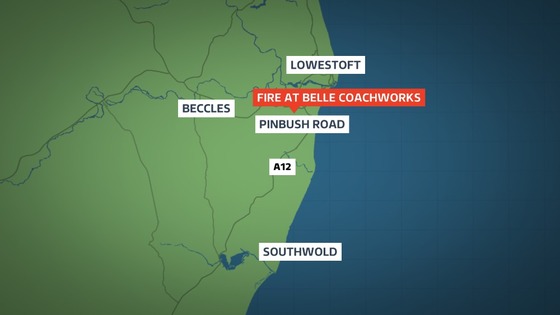 An investigation's underway into the cause of a major fire at an industrial estate in Lowestoft.
The blaze at the Belle Coachworks site in Pinbush Road started at around 12.30pm on Thursday April 10.
Seven fire engines and more than 20 firefighters tackled the blaze. It's not known what caused the fire. No one was hurt.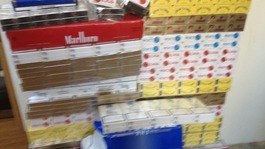 There have been a series of raids in Great Yarmouth and Lowestoft looking for counterfeit alcohol and tobacco.
Read the full story
Police raids to seize bootleg cigarettes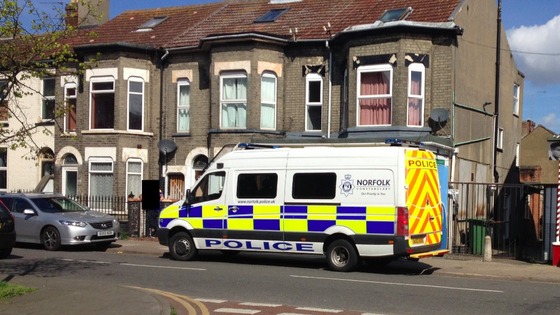 There's been a series of raids in Great Yarmouth and Lowestoft looking for counterfeit alcohol and tobacco.
Three shops in Yarmouth and two houses in Lowestoft have been targeted by the police, HMRC and trading standards. Some 50 officers were involved in carrying out searches.
Stephen Maunder from Norfolk Trading Standards said: "In total we've found thousands of packets of cigarettes. No duty is being paid on this and often quite horrible chemicals and even rat droppings are found in the tobacco."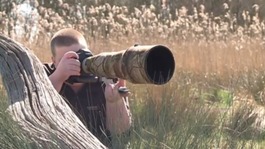 A 15-year-old boy from Lowestoft, has triumphed against professionals from around the world, with a picture he took at his local park.
Read the full story
Advertisement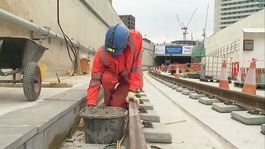 £2.2 billion is being spent on making improvements to the rail network across East Anglia.
Read the full story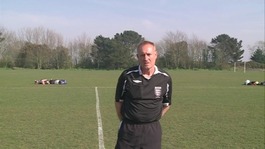 £2.2 billion Anglia rail investment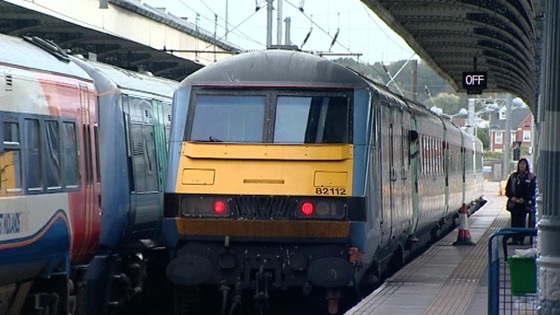 More than £2 billion pounds is to be spent on improving our rail network in the Anglia region over the next five years.
Network Rail is planning to spend up to £200 million pounds on improvements between Felixstowe and Ipswich to ease congestion.
There will also be major re-modelling work at Ely to increase capacity there, while £50 million pounds will be spent on a signalling upgrade between Norwich, Great Yarmouth and Lowestoft.
And a new operations centre will open at Romford in Essex next year to take control of the regions signalling.
£247 million pounds of that will go towards increasing capacity on the East coast Main line which runs through Peterborough.
The Bedford to Sheffield line will be electrified for the first time and work will start on the east west rail scheme which is a new line linking Milton Keynes and Bedford to Oxford.
The money comes from a national pot of £38 billion pounds.
Speedboat tragedy victim died from drowning
Police have traced the relatives of a man who died after his boat capsized off the Suffolk coast.
The body of a man - named locally as Peter Chambers - was pulled from the water near Lowestoft on Monday (March 10).
Officers have now said his birth name was Peter Sims who had family in the Driffield area of east Yorkshire.
A post mortem has given his cause of death as drowning. An inquest into his death will be held in due course.
Two other men who were on the boat are still missing.
Load more updates
Back to top