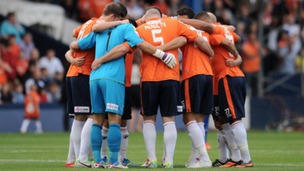 Luton Town will be playing in the Football League next season after sealing promotion from the Conference.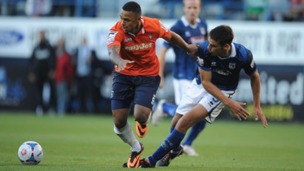 It's a club that's had its fare share of ups and downs in recent years, but now Luton Town are on the brink of something special.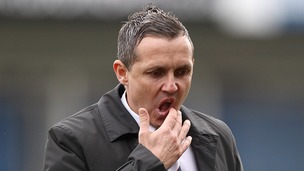 Luton manager hopes FA Cup run will inspire everyone
Live updates
FA Cup: Luton v Millwall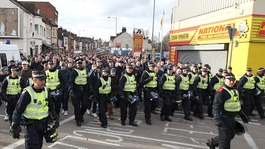 Police have said only a "small minority" of fans behaved badly at an FA Cup match between Luton and Millwall.
Read the full story
Advertisement
FA Cup: Luton v Millwall
Bedfordshire Police have said there have been some scuffles involving fans at the FA Cup Fifth Round match between Luton and Millwall. Two people have been arrested.
FA Cup: Luton v Millwall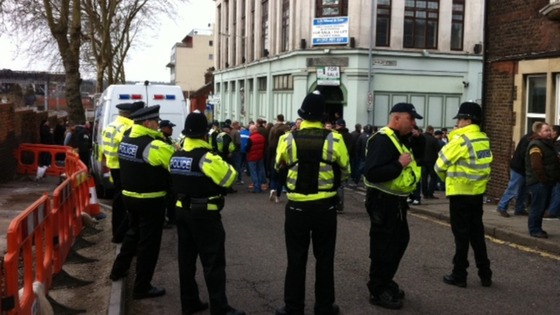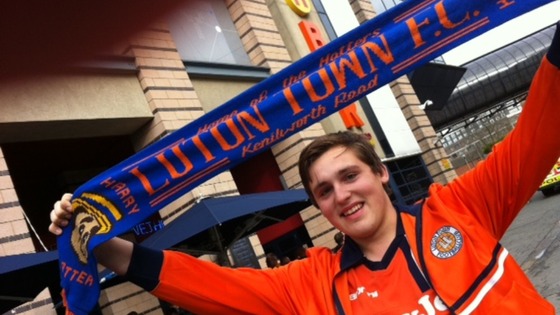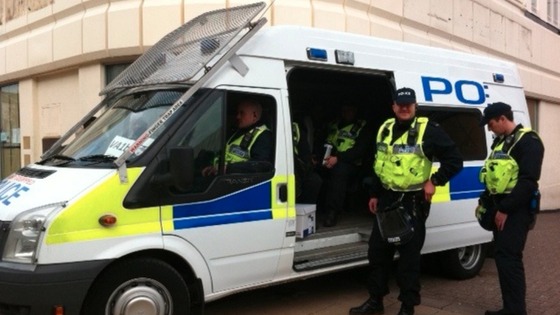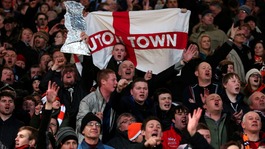 Luton Town are aiming to become the first non-league side to qualify for the quarter-finals of the FA Cup since 1914.
Read the full story
FA Cup: Luton v Millwall
Donovan Blake talks to Luton goal hero Scott Rendell who scored the Hatters historic goal to knock-out Premier League side Norwich in the fourth round of the FA Cup.
Advertisement
FA Cup: Luton v Millwall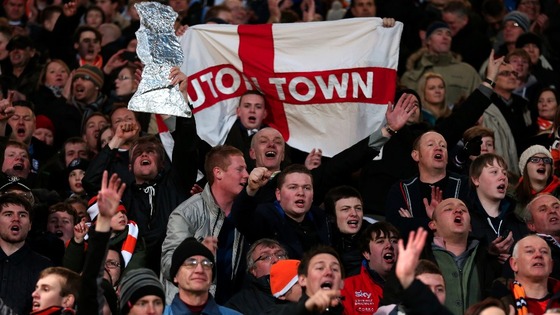 Police have warned fans to stay away from the Luton-Millwall FA Cup clash if they haven't got tickets.
Bedfordshire Police will have a high-visibility policing operation at the weekend's fifth round tie. re-run of an FA Cup clash which was marred by rioting in 1985.
Fans travelling to and from Saturday's sell-out tie will be policed by officers from Bedfordshire, Hertfordshire, Thames Valley and Cambridgeshire constabularies, supported by colleagues from British Transport Police.
Chief Supt Mike Colbourne, who is overseeing the policing plan, said: "Obviously there is a huge amount of interest in the game for current and historical reasons.
"It's a fantastic achievement, for Luton in particular, to get this far in the cup and we don't want that to be overshadowed by events."
Fans have been urged to arrive early for the 12:45 kick-off
FA Cup: Luton v Millwall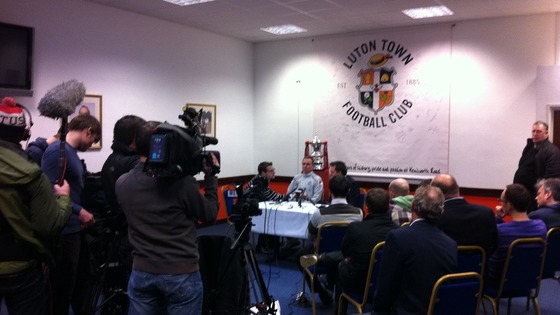 A packed Eric Morecambe Suite at Kenilworth Road, Luton for the press conference ahead of their FA Cup 5th Round tie against Millwall.The club made history in Round 4 by becoming the first to knock out a team from the top flight during the Premier League era when they beat Norwich City 1-0.
Luton expect a capacity crowd for Saturday's cup tie.
Luton manager Paul Buckle said: "The pressure's off us. If we don't win then no one would be surprised.But we've shown both home and away that we can beat higher opposition.
"Our League form has suffered so if you ask how much confidence we've drawn from it, the results suggest little. But I've got faith in my players. I trust the players and the group that we've got.
"We deserved to beat Wolves and we deserved to beat Norwich."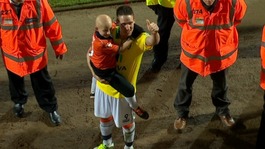 Eight-year-old mascot Cory Davison helps inspire Luton Town's FA Cup shock against Norwich City.
Read the full story
FA Cup dreams
Load more updates
Back to top