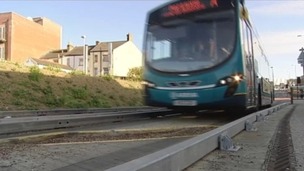 Luton Council's refuting claims that it's too easy for drivers to accidentally end up on the town's busway.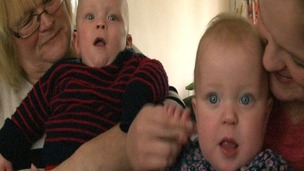 A family from Luton are celebrating their twins' first birthday, something of a miracle given they were born four months premature.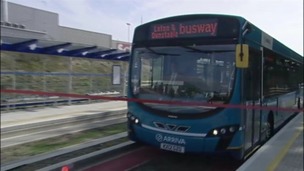 It's been 20 years in the planning but today Luton's guided busway finally had its official opening.
Live updates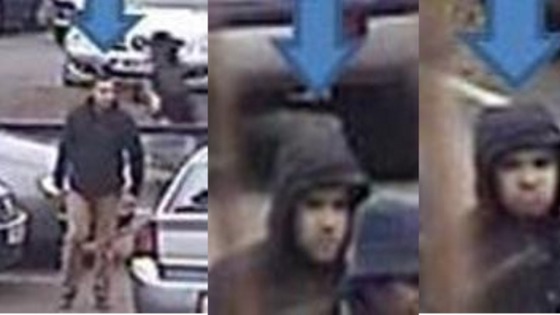 Detectives in Luton want to identify this man who is responsible for committing criminal damage to property.
The man committed the offence in Flowers Way car park in Luton on Monday 25th November.
Anyone with information relating to this incident can contact DC Jo Barkat, at Luton Police Station or Bedfordshire Police on 101.
Alternatively you can contact the independent charity Crimestoppers, anonymously, on 0800 555 111.
Police in Luton are warning people to be vigilant at cash points in the town after two people were approached and had their cards taken from them.
It relates to an incident outside the Lloyds Bank on Riddy Lane and another outside the BP garage on Barton Road.
One victim, a 43 year old woman had her card taken after two men approached her and cancelled the transaction. Shortly after a 77 year old man had his card taken, with the men also managing to withdraw £250 from his account.
Advertisement
Luton crime network jailed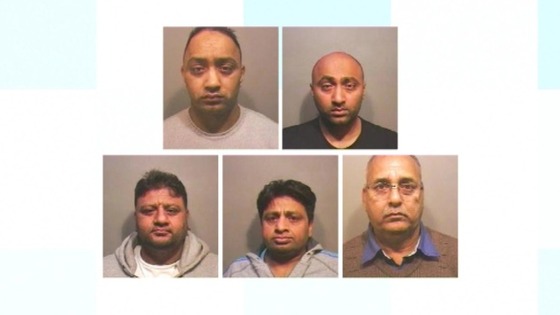 Five members of a Luton-based crime network involved in money laundering, drug dealing and smuggling have been jailed for a total of 67 years.
The men, four of them members of the same family, were regarded as the 'top of the tree' by investigators.
18 individuals linked to their activities have already been sentenced to a total of 217 years in prison.
The National Crime Agency says it has already seized nearly a million pounds linked to their activities.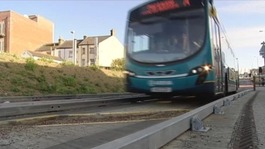 Luton Council's refuting claims that it's too easy for drivers to accidentally end up on the town's busway.
Read the full story
Drivers stray onto busyway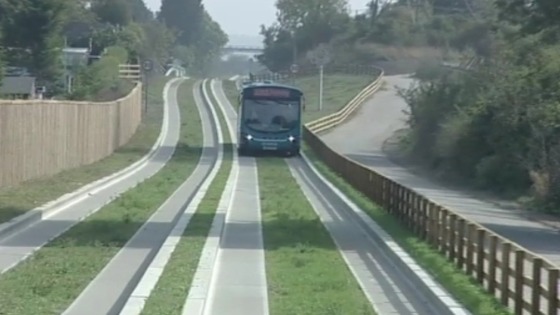 Luton Council's refuting claims that it's too easy for drivers to accidentally end up on the town's busway.
The council says there's plenty of signs warning that it's only intended for buses.
However, a number of drivers say they've faced hefty repair bills, after taking a wrong turn onto the busway and damaging their tyres.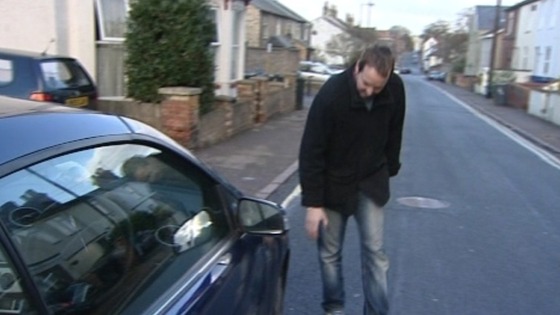 One such driver is Nick McKee from Newmarket.
He was travelling for a night out in the town when he found himself on the busway. He told ITV News Anglia that the problem is on a greater scale than many realise:
"I got out the car and realised that I had three flat tyres.
"I didn't know where I was, so I went up to a people carrier and they didn't know where they were either.
"Those ladies had done the same, they were pretty shook up, and they thought it was a train line as well.
"So I waited with them. The RAC came and picked them up, and the RAC man said that he'd already picked up another two people that night!"
Elderly woman stabbed in Luton
A woman stabbed to death in Luton has been described by her sister as "a very caring person".
Shirley Vincent said: "She was my big sister and she liked to be called the matriarch of the family, being the eldest.
"She could be quite odd - but she didn't like to think she was an old lady, she was 70. She lived for her daughter and her grandson. She was just a big sister. She was there for everybody."
Advertisement
Elderly woman stabbed in Luton
A 70-year-old woman stabbed to death in Luton had recently got married, police have said.
Mary Evans, who was known as May, re-married six weeks ago and had changed her name from Olloman.
Mrs Evans of Liddle Close, Luton, was killed in Trent Road on Monday.
Officers were called to reports that a female motorist had received stab wounds.
A man has been arrested on suspicion of murder after an elderly woman motorist was stabbed.
Police said the victim, a woman in her 70s, was fatally injured at around 3pm today in Trent Road, Luton. She was treated by paramedics at the scene but was pronounced dead shortly afterwards.
A man in his 50s was held by members of the public at the scene and police arrested the man, who was known to the victim, on suspicion of attempted murder.
He was taken to Luton Police Station for questioning and subsequently re-arrested on suspicion of murder.
Police say they would like to reassure residents that this is an isolated incident.
Anyone with information can contact officers from the MCU in confidence on 101, text information to 07786 200011 or call Crimestoppers, anonymously, on 0800 555 111.
Witness appeal after stabbing
Police are appealing for help from the public in the hunt to find three burglars who stabbed a man at his home in Wellfield Avenue in Luton in the early hours of Saturday morning.
Police have been conducting finger print searches and scouring neighbouring gardens, searching for clues, as Olivia Paterson reports.
Witness appeal after stabbing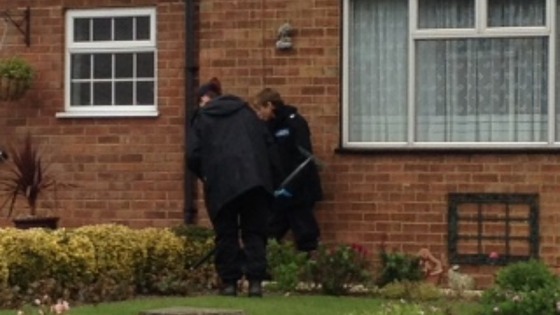 A father suffered serious injuries after being stabbed by three burglars when he tried to protect his wife and daughter in Luton.
The 47-year-old, named locally as Tony Abrahams, confronted the intruders after being woken by a noise at his house in the early hours of Saturday morning.
Three men, described by Bedfordshire Police as black and in their twenties, are believed to have forced their way into the home in Wellfield Avenue at about 3am.
The victim was "attacked and stabbed" by the offenders, who then fled the scene.
The father-of-one was taken to Luton and Dunstable Hospital, where he remains in a serious but stable condition.
Load more updates
Back to top