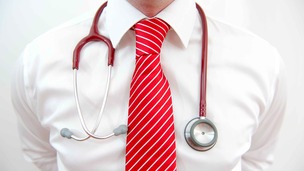 Too many cancer patients living in Luton die within a year of diagnosis, according to a leading charity.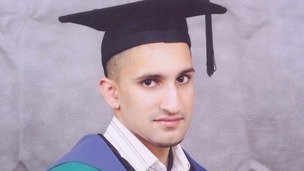 A shooting which left a man fighting for his life was not a botched attempted murder but a "perfectly executed" attack, a court heard today.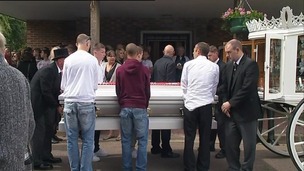 The saddest journey a parent can make is the journey to their child's funeral. Today the parents of Conor McColl made that journey.
Live updates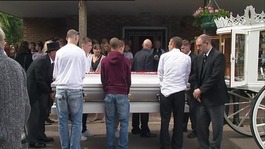 The saddest journey a parent can make is the journey to their child's funeral. Today the parents of Conor McColl made that journey.
Read the full story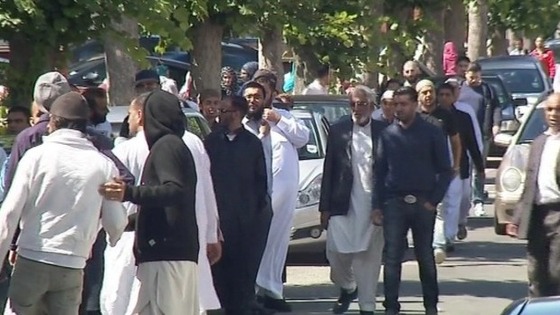 Four days after a three-year-old girl died after being struck by a bus, services are set to return to normal in the morning.
Mayah Alleyah Shazad was killed on Friday.
Yesterday, hundreds of mourners turned out for her funeral.
Arriva said bus services would return to normal again in the morning.
Advertisement
Girl, 3, dies after being hit by bus in Luton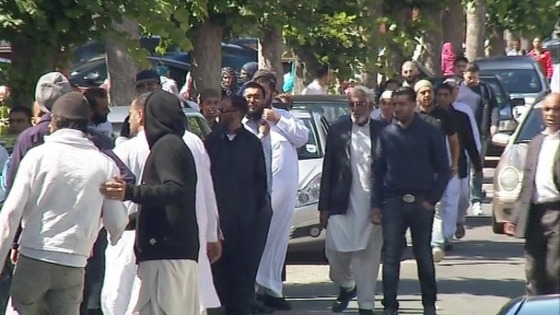 Hundreds of mourners have turned out for the funeral of a three-year-old girl who died after being hit by a bus in Luton.
Mayah Alleyah Shazad was killed after being struck by the bus in the Bury Park area of the town on Friday.
The road was closed for more than four hours whilst police investigated the scene.
Girl, 3, dies after being hit by bus in Luton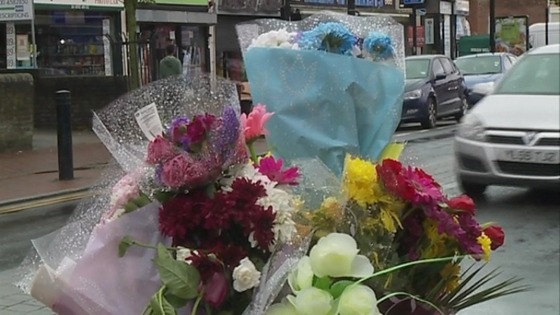 The funeral of a three-year-old girl who died after being hit by a bus in Luton takes place this afternoon.
Mayah Alleyah Shazad was hit by a bus at Bury Park in Luton on Friday. The road was closed for more than four hours and floral tributes were left at the scene.
Among the tributes, one describing her as, "a little angel". An investigation by Bedfordshire Police is underway.
"Like everyone else we are deeply shocked and saddened by the heart-breaking incident in Bury Park on Friday. Our thoughts and deepest condolences are with the girl's family and everyone else affected by this tragic accident.

"We are continuing to support the police who are carrying out a thorough investigation to clarify exactly what has happened. It would be inappropriate to make any further comment until this has concluded."
– Council spokesperson
A community radio station in Luton is celebrating after receiving the highest honour awarded to voluntary organisations.
Diverse FM has been given The Queen's Award for Voluntary Service which is personally vetted by The Queen herself.
The station's Community Media and Training Projects have helped young people from the town gain experience in broadcasting and develop wider skills to help them enter the workplace.
Through partnerships with the Department for Work and Pensions it has successfully retrained more than a 1000 jobseekers.
The station was set up in 2000 to promote community cohesion and was granted a licence to broadcast full time in 2007.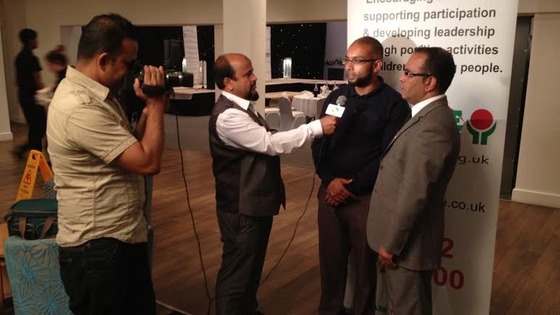 "This highly prestigious award is only bestowed to a handful of voluntary groups every year and we are honoured to have achieved this accolade"
– Kamal Acharya, Station Chairperson
A university student who filmed and edited a video featuring a rapper who was beaten and stabbed to death in Bedford has been giving evidence at Luton Crown Court.
Kelvin Chidanti told the court he had produced the video "Gone Missing" for 19-year-old Isaac Stone who used the name Dynamikk.
Mr Stone was killed in Costin Street during what has been described by the prosecution as a "savage street brawl" after the video was uploaded to YouTube.
Four men, aged between 20 and 22, deny murder.
22-year-old Mohammed Hussein, 19-year-old Rubel Miah, 21-year-old Javed Miah and 20-year-old Fahim Kahn deny charges of murder and two counts of possession of an offensive weapon.
The case continues.
Advertisement
A 16 year old boy who pleaded guilty to the rape and causing grievous bodily harm against a 14 year old girl in Lewsey Park, Luton has been given a discretionary life sentence, with a minimum term of 7 years at Luton Crown Court.
The boy, who cannot benamed for legal reasons, appeared before the court on May 16 and pleaded guiltyto the rape. On June 23 he also pleaded guilty to Grievous Bodily Harm section18 with intent.
The court heard how on January 19th, an investigation was launched by officers from the Bedfordshire, Cambridgeshire and Hertfordshire Major Crime Unit, after the girl had been found unconscious in the park.
The victim was taken to Addenbrookes Hospital suffering with severe head injuries and at the time it was expected that she would not survive. After extensive hospital treatment she has now made a recovery but will face a life managing severe life changing physical and mental injuries caused by the assault.
Due to the thorough investigation the boy had no option but to confess his guilt.. The boy's behaviour on that night leaves me in nodoubt that he is an extremely dangerous person. My thoughts remain with the victim and her family. Throughout this ordeal her family have shown great bravery and conducted themselves admirably. Familymembers sleep at the hospital where the victim is still recovering and the loveand support they have shown is commendable. I am full of respect for them as I know they face a difficult future. The victim will need constant care and shewill always need her family's support due to the injuries she has suffered butI hope that today's sentencing will go some way in helping them start to look forward. "
– Detective Inspector John Arthur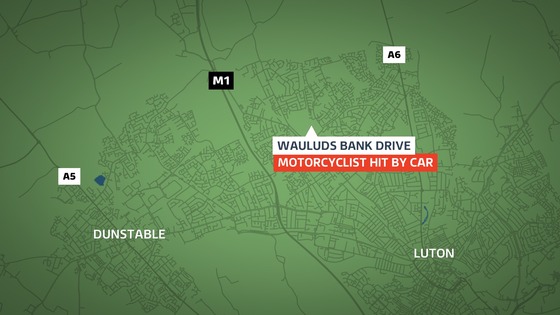 A motorcyclist in Luton is believed to have been deliberatley knocked off his bike by a person driving a car.
It happened in Wauluds Bank Drive on Wednesday afternoon.
A fight then broke out between the motorcylist and the car driver who was subsequently assaulted.
One man has been arrested on suspicion of dangerous driving.
Police are appealing for witnesses.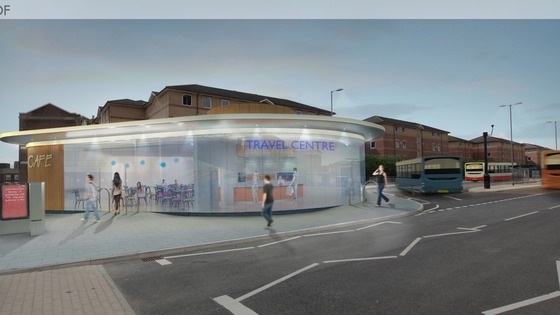 Anyone using trains and buses in Luton will soon benefit from a new purpose-built travel centre.
The £500,000 facility will be built next month, next to the new rail-bus interchange, facing the train station.
It will include a travel information and bus/coach ticket desk, small public café and toilets, plus personal travel planning area.
Also provided will be a rest room for bus drivers and a cycle hub with CCTV providing secure cycle parking and lockers for storing helmets and accessories.
Work is scheduled to start in August and complete in early 2015, ahead of anticipated opening next spring.
"This is great news for bus and train passengers, cyclists and pedestrians in Luton. Encouraging more people in the borough to use public and sustainable transport not only helps reduce traffic congestion but also delivers important health and wellbeing and economic benefits."
– Cllr Sian Timoney, Portfolio Holder for regeneration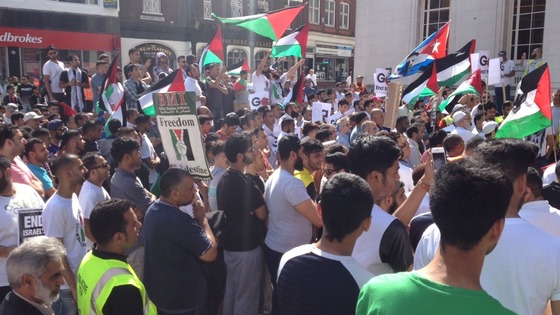 Hundreds of demonstrators have gathered in Luton town centre protesting about the situation in Gaza.
Bedfordshire police say Wellington Street will be closed and other roads around the area such as Alma Street, George Street, Manchester Street, Upper George Street and Wellington Street may be affected depending on the events and may affect bus, taxi and minicab routes.
Shoppers and business owners are encouraged to carry on as usual but be aware that there might be an increased number of people in the town centre.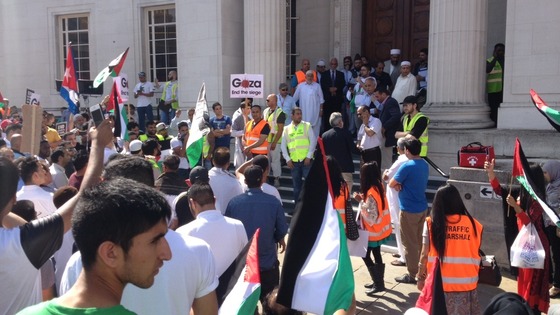 Load more updates
Back to top