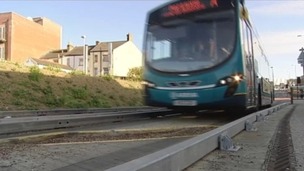 Luton Council's refuting claims that it's too easy for drivers to accidentally end up on the town's busway.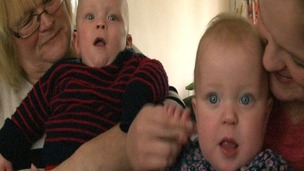 A family from Luton are celebrating their twins' first birthday, something of a miracle given they were born four months premature.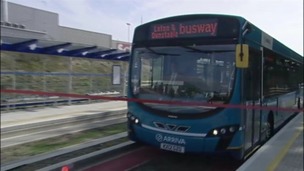 It's been 20 years in the planning but today Luton's guided busway finally had its official opening.
Live updates
Custody death probe
A police watchdog has launched a criminal investigation after a 39-year-old Luton man died in custody.
Leon Briggs, described by his family as a "kind, loyal, intelligent" father, died after being detained at Luton police station under the Mental Health Act on Monday.
Mr Briggs was arrested by officers from Bedfordshire Police when members of the public reported concerns about his behaviour. Upon falling ill, he was taken from the station to Luton and Dunstable Hospital, where he was pronounced dead.
Miracle twins celebrate birthday
A family from Luton are celebrating their twins' first birthday. Not that unusual, until you hear that the pair were born 4 months premature.
The odds were stacked against Caitlin and Daniel Darby, but they survived.
Their parents say it's all thanks to the Luton and Dunstable Hospital, where they were cared for.
Click below to watch a report from ITV News Anglia's Olivia Paterson
Advertisement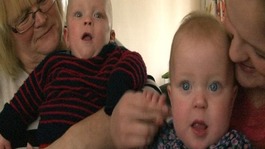 A family from Luton are celebrating their twins' first birthday, something of a miracle given they were born four months premature.
Read the full story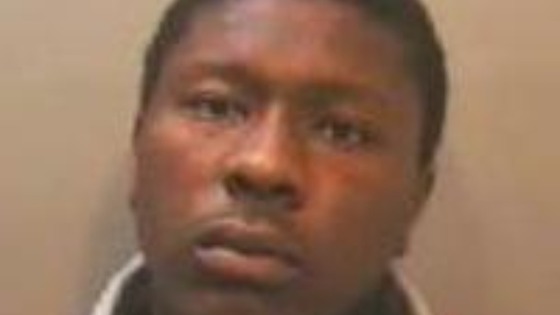 A teenager from Luton has been jailed for more than four years for firearms offences.
19-year-old Jordan Antoine pleaded guilty at Luton Crown Court to two counts of possessing a prohibited firearm.
DCI Dave Quarmby said: "Seeing this man jailed as well as guns being taken off our streets is good news for Luton and Bedfordshire as a whole.
"Bedfordshire Police is committed to reducing the threat caused by firearms and continues to make significant progress against this challenging hard core group of criminals."
Passengers on a plane from Israel to Britain had a shock when they realised one of their fellow travellers had an unusual item with them - a snake.
EasyJet said the animal was harmless and those on board were not in any danger but they called out authorities to meet the plane when it landed at Luton at 8pm yesterday.
"EasyJet can confirm that a passenger brought a small, pet snake in a container on board a flight from Tel Aviv to Luton.

"As soon as crew became aware of this they dealt with the issue in a professional manner, immediately contacting the authorities to ensure they met the aircraft at Luton. The safety of passengers is always our highest priority.

"The harmless snake remained in its container at all times and passengers were not in any danger. We have raised the issue with the airport to understand why the reptile was not detected during security."
– EasyJet spokesman

Bedfordshire Police said they received a call from the airport at 5.30pm telling them a passenger was believed to have a snake with them.
Luton mosque arson attempt
Police have released CCTV footage of an attempted arson attack on a mosque in Luton. A man was caught on camera pouring engine oil around outside the building on Beechwood Road.
He was then seen trying to climb in through a window. Members of the mosque say that they are shocked, and sad to have been targeted.
Click below to see Olivia Paterson's report:
Advertisement
Luton mosque arson attempt
Bedfordshire Police have released CCTV footage of a man they want to talk to in connection with an attempted arson attack on a Luton mosque.
The incident happened in Beechwood Road in the early hours of October 4th. The man was seen pouring engine oil along the pavement before trying to enter the building through an open window.
Anyone with information connected to this investigation can contact Bedfordshire Police on 101.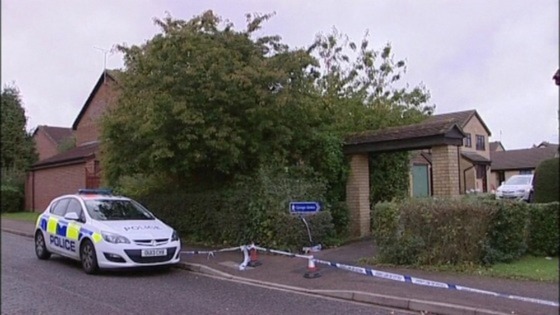 A trial date has been set for a man charged with the murder of a 67-year-old man stabbed to death in his garage in Luton.
Sameer Babar, who's 35-years-old, is accused of killing Leonard Flower at his home in Carnegie Gardens last Tuesday afternoon.
His wife was in the house, unaware of the attack.
Babar, who also lives in Carnegie Gardens, was arrested in Warwickshire that evening. His trial's been set for 31 March next year.
Luton affordable homes scheme
The second stage of a scheme to build 450 affordable homes in Luton is underway. More than 700 people in the town are registered as living in temporary housing or homeless. The project is helping families make the much-needed move onto permanent homes.
Click below to see Sarah Beecroft's report:
Police have charged a 20-year-old man with firearm offences as part of an ongoing crackdown on gun crime in Luton.
Mali James, of Wedgewod Road in Luton, is accused of possession of a section five firearm, possession of a section one firearm, and possession of criminal property - in the form of cash.
The crackdown by Bedfordshire Police followed a number of high-profile shootings in the town.
So far 78 people have been arrested for gun related crime, 68 warrants have been executed and 14 firearms have been recovered.
Load more updates
Back to top