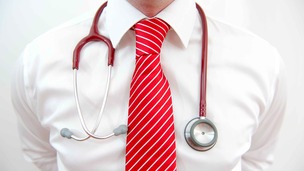 Too many cancer patients living in Luton die within a year of diagnosis, according to a leading charity.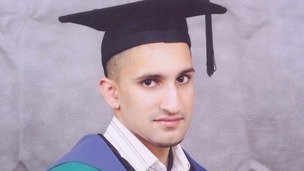 A shooting which left a man fighting for his life was not a botched attempted murder but a "perfectly executed" attack, a court heard today.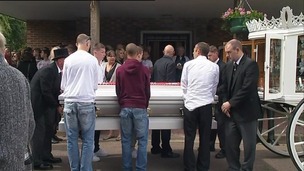 The saddest journey a parent can make is the journey to their child's funeral. Today the parents of Conor McColl made that journey.
Live updates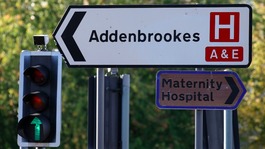 A baby has died at Addenbrooke's Hospital in Cambridge after being fed a suspected contaminated drip feed.
Read the full story
Baby dies after being fed contaminated drip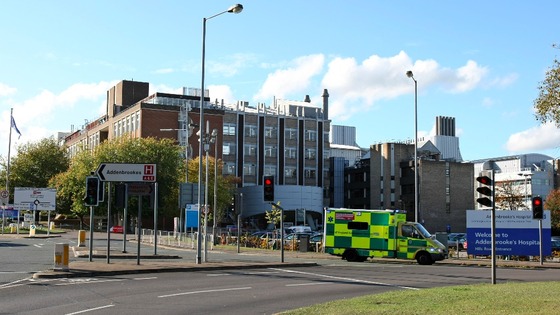 Addenbrooke's Hospital in Cambridge has confirmed that a baby given a suspected contaminated nutrition drip has died.
It's the third baby to die after 23 became ill after the incident was first reported.
A spokesman for the Cambridge University Hospital Trust said: "We can confirm that a baby has died after receiving contaminated nutritional fluid (TPN). Our thoughts are with the family and we are supporting them during this very difficult and emotional time."
Two other babies who were ill are stable and reported to be doing well. The hospital says it's confident that no other newborns have contracted the bug, bacillus cereus.
The spokesman added: ""A consultant neonatologist has spoken to all of the families on the unit. The babies on the unit have been closely monitored for any signs of infection since we withdraw the contaminated feed."
Advertisement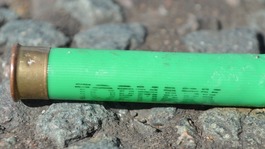 Police in Bedfordshire have released an image of a shotgun cartridge they hope will help solve a shooting and hit and run incident in Luton.
Read the full story
A four and a half million pound youth venue in the centre of Luton is celebrating its first birthday this weekend.
Tokko, a project to help young people in the area offering them everything from career support to counselling, now has over four hundred members and as Sarah Beecroft reports (below) has won the hearts of young people in the town.
Shotgun cartridge clue in attempted murder
Police in Luton are hunting for would-be killers after a man was mown down in a hit and run incident and another man was shot in the back. Police have released CCTV pictures of the 24-year-old man being hit by a car in a bid to try and trace the attacker.
They are potentially linking it with a shooting last month in which another man was shot with pellets. Both attacks are being treated as attempted murder. Matthew Hudson reports
Shotgun cartridge clue in attempted murder
Detective Inspector Tim Redfearn - Major Crime Unit
Advertisement
Detectives investigating the death of a 50 year old man who was found seriously injured in a public car park in Luton on June 14 have charged two men in connection with his murder.
Carl Stockwell, aged 25, of Dallow Road, Luton, and Daniel McRedmond, aged 19, of Shirley Road, Luton, are charged with the murder of Zbignew (Ziggy) Pawelec. A third man has been released on bail pending further enquiries.
Mr Pawelec was a Polish national who had been living in Luton since 2008. His family are in Poland. A post mortem revealed he died from head injuries.
Shotgun cartridge clue in attempted murder
Warning: Video contains graphic content_
Dramatic footage has been released showing the moment a car deliberately hit a pedestrian in Bedfordshire and then drove off. It happened on Radnor Road in Luton at eleven o'clock in the evening two weeks ago today.
Bedfordshire Police is hoping these CCTV pictures will help identify the driver. The Major Crime Unit is now investigating and Detectives say it could be linked to another incident last month. Both are being treated as attempted murder.
Detectives have launched a fresh appeal to find a man wanted for the murder of Marcus Hall, who was beaten and stabbed to death in Luton 13 years ago.
A reward of 5 thousand pounds is being offered for information that leads to the arrest of Adebayo Ekun, who's 37.
Seven men have already been convicted for the murder of the 18-year-old in 2001.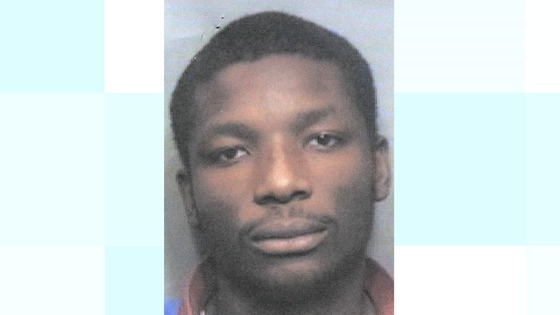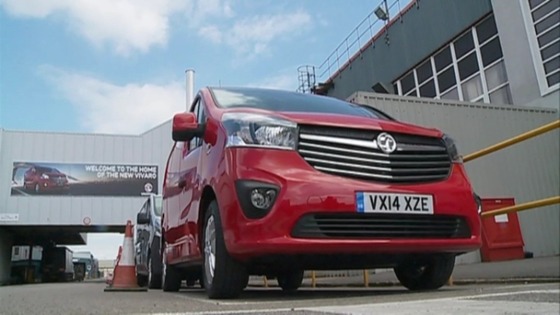 Luton based Vauxhall says it's considering introducing a second shift at the Luton van plant.
The announcement comes on the day the company launched the latest version of the Vivaro van.
The decision to build the vehicles in Luton has secured the future of 1,200 jobs over the next decade with the prospect of more workers being recruited in the future.
Load more updates
Back to top