Live updates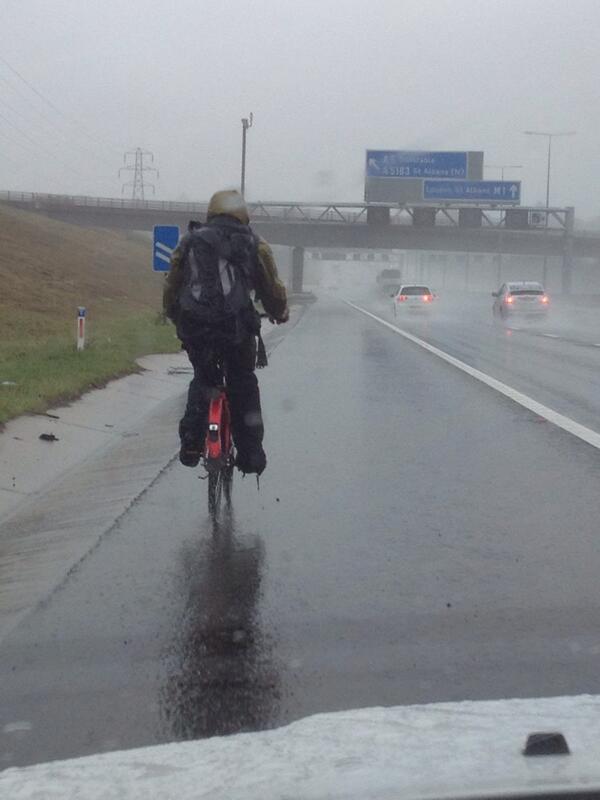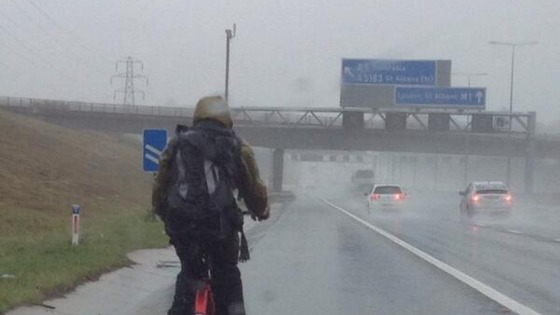 Traffic police have released a shocking picture of a cyclist putting his life at risk in heavy rain on the M1 in Hertfordshire. Officers from the Bedfordshire, Cambridgeshire and Hertfordshire road unit took the picture yesterday and posted it on Twitter with the hashtag don't be a dummy.
The cyclist was wearing dark clothing and had no lights. He told police he was on his way to London. They escorted him off the motorway.
Advertisement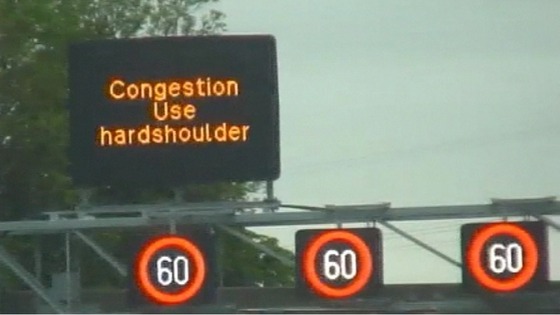 Plans to allow vehicles to use the hard shoulder on a section of the M1 in Hertfordshire have been judged a success by drivers.
The Highways Agency is operating the scheme between junctions 10 and 13 during the morning and evening commutes. Senior managers say that by allowing traffic to use the hard shoulders they've been able to reduce congestion and keep vehicles moving.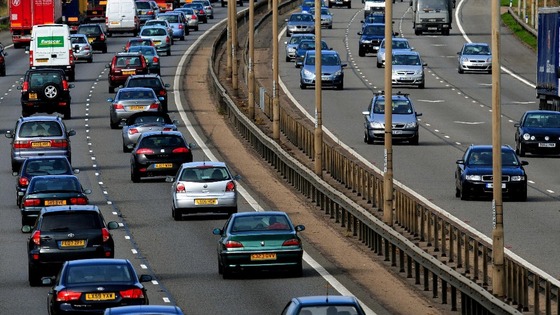 Drivers using the M1 between junctions 11 and 13 are being warned that the Highways Agency will be testing the newly-installed managed motorway systems from tonight, Tuesday 18 December, including use of the hard shoulder as a traffic lane.
At busy times the overhead electronic signals above the motorway will display variable mandatory speed limits within red rings.
To indicate when drivers can use the hard shoulder as an extra lane overhead message signs will be set by staff at the Highways Agency's East Regional Control Centre.
One lane blocked due to accident on M1 Southbound between J13 A421 / A507 Salford Road / Bedford Road (Bedford / Milton Keynes South) and J12 A5120 (Flitwick).
The M1 Southbound exit slip road is partially blocked due to a broken down vehicle at J14 A509, Milton Keynes.
Advertisement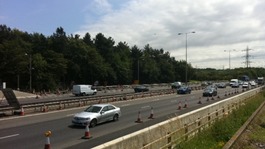 Drivers on the M1 through Bedfordshire are now able to use the hard shoulder during peak times.
Read the full story
Anglia News in brief
There are delays on the Southbound stretch of the M1 near Luton Airport following a collision between a Mercedes and a coach. Bedfordshire Police are at the scene and had to close the carriageway between Junctions 10 and 11.
A passenger in the car was taken to hospital in London with serious injuries. The driver and another passenger are in the Luton and Dunstable hospital. No one on the coach is believed to have been hurt. One lane is now open but delays are expected until midday.
Back to top