If you think you, or a friend, may be suffering from postnatal depression we've created a guide designed to explain and help.
Read the full story ›
Long-serving East of England Euro MP Richard Howitt has announced he will stand down from his role later this year to take on a new job as the Chief Executive of a global organisation.
Labour MEP Howitt has been in the European Parliament for the last 22 years but will now become CEO of the International Integrated Reporting Council (IIRC) in November.
The organisation links companies with "society, the environment and the wider economy."
It will be a great privilege to apply my experience in Europe to a truly international role.

Integrated reporting is the single best global antidote to the spread of short-term risks that has plagued our capital markets with uncertainty and volatility, causing harm to our economy, businesses, society and, yes, the environment.

It has been an enormous privilege to serve in this role and I cannot thank enough the countless people who I have sought to help - and who have shown extraordinary kindness in helping me.
– Richard Howitt MEP
Advertisement
The NHS Blood and Transport group is encouraging families in the East to be prepared to donate relative's organs.
Figures show almost 90% of families agree to it, if they know their loved one's wishes in advance- but if they don't that falls to just 50%.
Provisional statistics show that it's been the hottest summer since 2006 in the East of England with temperatures 0.8ºC warmer than average.
Read the full story ›
Olympic long jumper Greg Rutherford has opened up his back garden to aspiring athletes in Milton Keynes.
Read the full story ›
Advertisement
Video report by ITV Anglia's Hannah Pettifer.
It's been named the "nation's biggest sports day," with I Am Team GB events happening all over the country today (August 27).
In Colchester, sailor and Olympic gold medal winner Saskia Clark put on some boxing gloves and gave the sport a go. Just like many other young people in the region.
"We need to get our kids active and moving, we're on the brink of a potential disaster in this country with obesity and diabetes and stuff so we need to get everyone out,get involved in sport, try everything, see what you like and have a healthy and active lifestyle."
– Saskia Clarke, Team GB Olympic sailor
Essex gymnast Brinn Bevan was also at the event, which aims to get more people involved in sport.
"The first thing that really inspired me for success in sport was the Beijing olympics in 2008 I remember watching it on tv and someone who was in the team with me this time was Louis Smith came back with a bronze medal which really inspired me and should be for these little kids."
– Brinn Bevan, Gymnast
Olympic bronze medal winner Greg Rutherford has today hosted a long jump competition in his own garden.
It's part of an I Am Team GB event, with the aim of encouraging young people to get involved in the sport.
Cambridge's Olympic bronze medal winner Daniel Goodfellow has been showing his support for I Am Team GB at an event in Luton today (August 27).
Luton Sports Village is hosting a "dive in" to try and encourage more people to get involved in the sport.
Daniel Goodfellow, who won a bronze medal in the Men's 10m Synchronised Platform event with his partner Tom Daley in Rio, will be doing some demonstration dives.
Essex sailor Saskia Clarke has been joining in with the I Am Team GB activities taking place in Culver Square, Colchester today.
England Boxing are inviting people there to try boxing under the supervision of qualified England Boxing coaches.
Colchester MP Will Quince has been showing his support at the event.
Great to introduce my daughter to Sailing Olympic Gold Medalist Saskia Clark at Culver Square, Colchester today @itv https://t.co/Mu0CQiai6O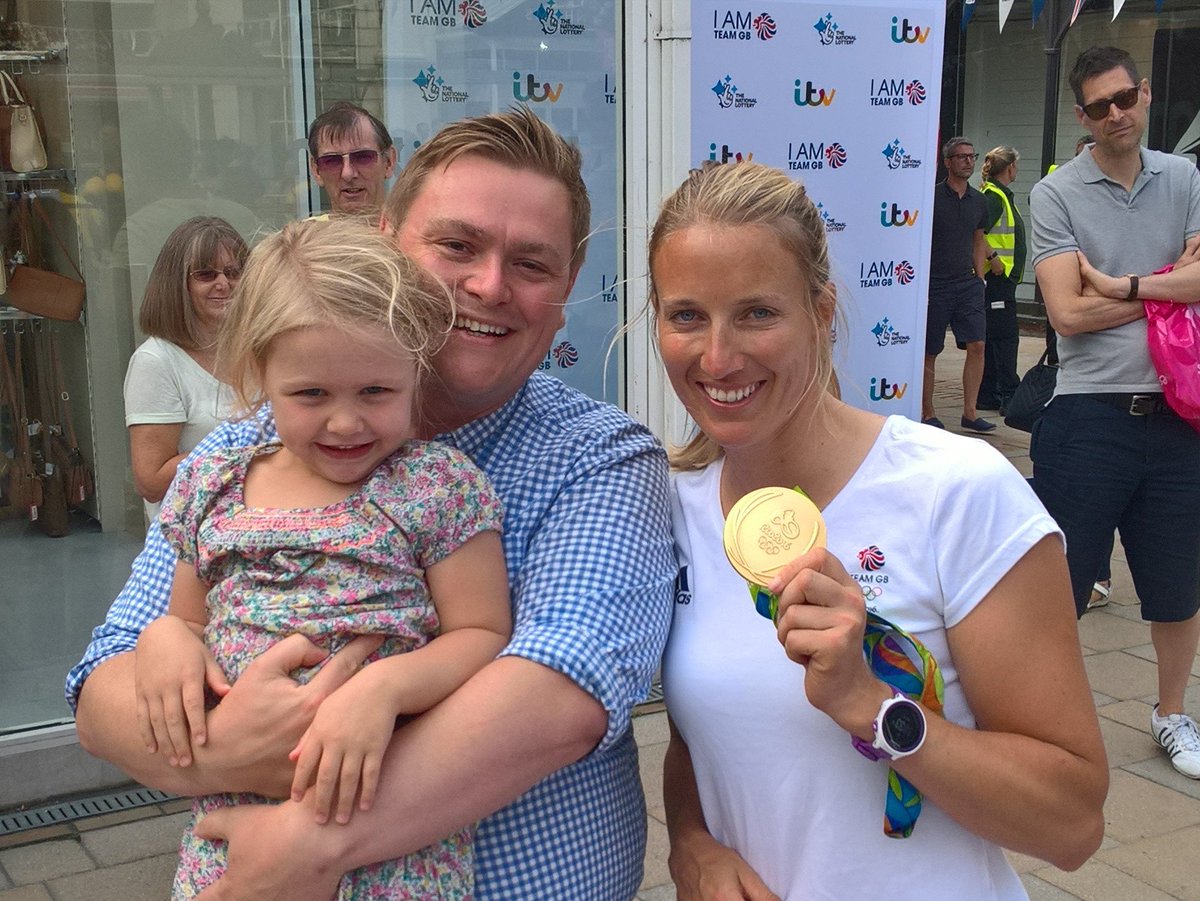 Load more updates