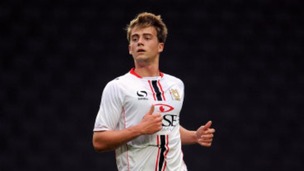 MK Dons manager Karl Robinson says that the club are already making preparations for life without top scorer Patrick Bamford.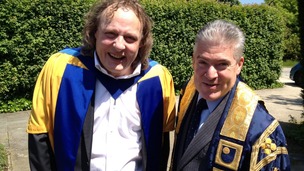 MK Dons' chairman receives Honorary Doctorate for work in supporting education through football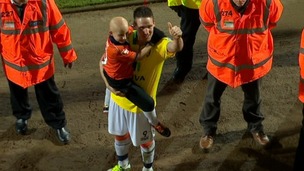 Eight-year-old mascot Cory Davison helps inspire Luton Town's FA Cup shock against Norwich City.
Live updates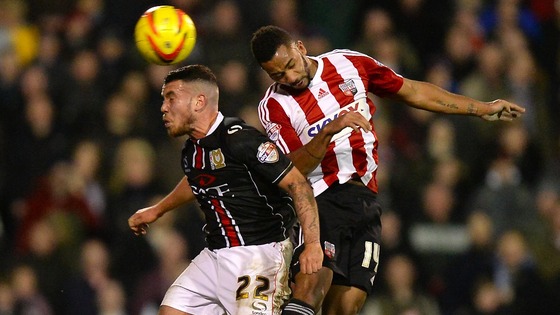 MK Dons have secured the services of Aston Villa midfielder Samir Carruthers until April 3, the club announced today.
The club also announced that Jon Otsemobor has left the club by mutual consent.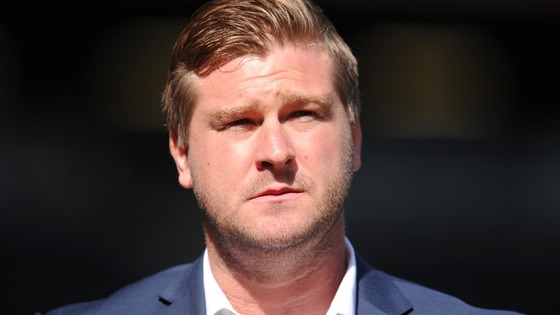 MK Dons boss has been nominated for the Manager of the Month Award for December.
Robinson's side won three out of four games last month.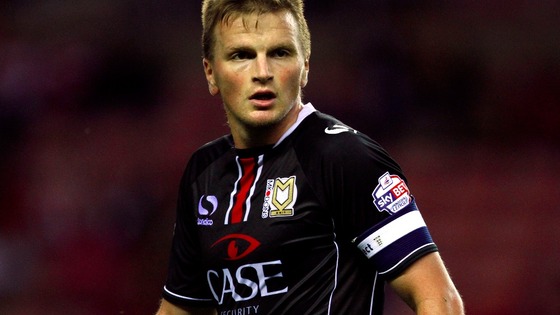 Stephen Gleeson has been nominated for the League One Player of the Month. The midfielder scored twice last month and was suspended for the Don's only December defeat,
More details on the club's website.
Advertisement
Dons sign Everton youngster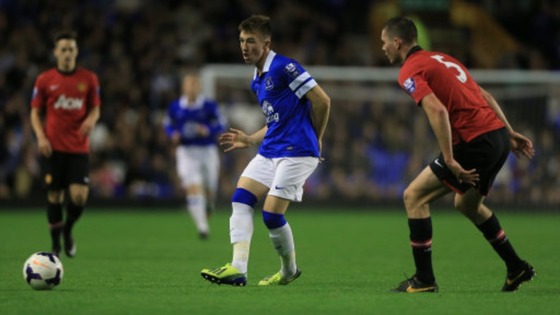 MK Dons have signed highly-rated Everton striker Chris Long on a one-month youth loan.
The 18-year-old is seen as an exciting prospect at Goodison Park and was awarded his first professional contract last summer.
Long will stay with the Dons until 8 February, and manager Karl Robinson will be hoping that the talented frontman can help fill the void left by top scorer Patrick Bamford who has joined Derby County.
"I've known Chris since he was seven and he's somebody who has always been high on our list of potential targets," Robinson told the club's official website.
"We're thankful to Roberto Martinez and Alan Stubbs at Everton for allowing us this opportunity to work with and develop Chris and hopefully we can do that for them."
Read more: MK Dons boss optimistic that club can deal with Patrick Bamford loss
MK Dons' on loan Patrick Bamford signed off with a goal in a 3-3 thriller with Wigan.
There's more on the FA Cup on the ITV Sport website.
Dons start Bamford replacement search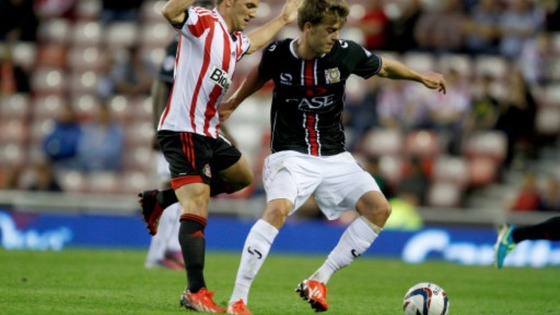 MK Dons loanee Patrick Bamford is set to join Championship promotion chasers Derby County on loan until the end of the season.
The Dons were hoping to keep the striker, who has bagged 16 goals for Karl Robinson's side so far during this campaign, but his parent club Chelsea wanted him to try his luck at a higher level.
Several Championship clubs were linked with a move for the talented 20-year-old, but it's the Rams who have won the race for his signature.
Bamford's loan deal at Stadium MK expires on Sunday.
Read more: MK Dons boss optimistic that club can deal with Patrick Bamford loss
MK Dons lose loan duo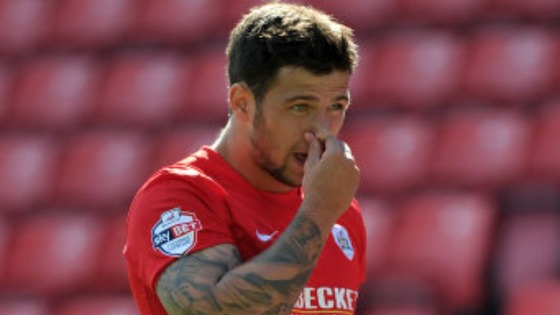 MK Dons loanees Dale Jennings and Jason Banton have both been recalled by their respective parent clubs, manager Karl Robinson has revealed.
Former Bayern Munich man Jennings joined the Dons from Barnsley in November, whilst Crystal Palace winger Banton has been with the club since July.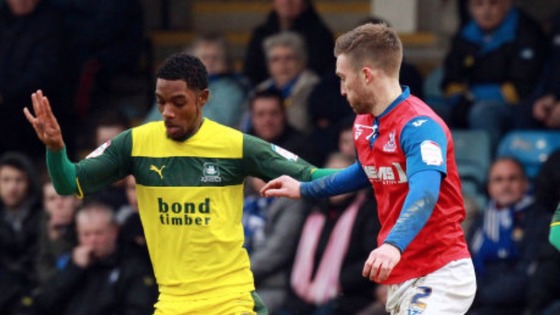 Robinson had been hoping to keep Jennings in particular, but he will now have to plan for the future without the duo.
"We spoke to Dale (Jennings) and his agent last night," Robinson told the club's official website.
"He's disappointed because he wanted to stay, but Barnsley, under a new manager, want to have a look at him in January.
"He's a special young talent and a wonderful player but we're under the impression they want to assess him again.
"Jason (Banton) has showed flashes of why we brought him in. I had a good chat with him yesterday and he understands the situation and I think he knows where he's got to improve."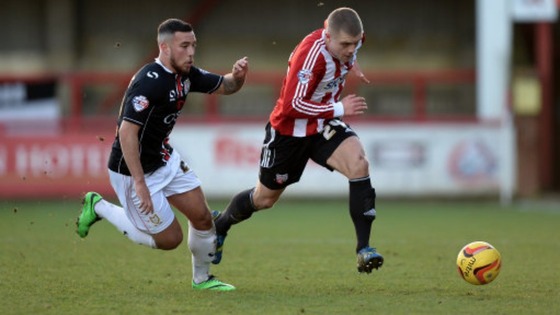 Robinson also confirmed that he is set to speak to Aston Villa manager Paul Lambert about the possibility of extending Samir Carruthers' loan deal in the coming days, but the Dons boss is less optimistic about keeping West Ham defender Jordan Spence.
Advertisement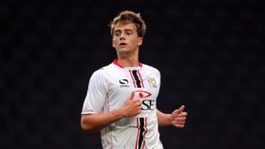 MK Dons manager Karl Robinson says that the club are already making preparations for life without top scorer Patrick Bamford.
Read the full story
Bamford leaves MK Dons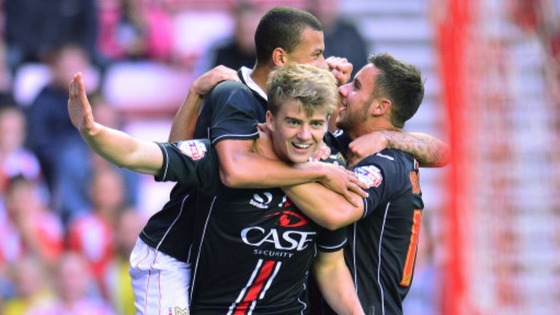 On loan MK Dons striker Patrick Bamford will not be returning to Stadium MK once his current deal expires this weekend.
The Dons had hoped to extend the Chelsea man's stay until the end of the season, but the youngster now looks set to join a Championship club for the remainder of the campaign instead.
Bamford has scored 16 goals in 28 appearances for the League One club this season, and manager Karl Robinson admits that he will be a big loss:
"The boy's disappointed, we're disappointed but you've got to be respectful to Chelsea," Robinson told the club's official website.
"It's not a case of anything we've done wrong, instead Chelsea has thanked us for everything we've done and they've said they couldn't have wished for the loan deal to go any better.
"I do believe there are four or five top Championship clubs vying for his signature to try and strengthen for the back end of the season.
"Whoever does get his signature will be getting a very, very talented footballer. We wish him luck, he's a wonderful boy and he's somebody who I'll always stay in contact with and one day, hopefully work with again."
Dons extend Spence loan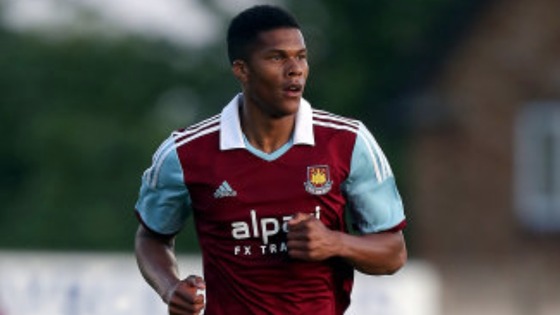 MK Dons have extended the loan of young West Ham United defender Jordan Spence until 4 January.
The 23-year-old's current deal expired after last weekend's defeat to Bradford City.
Spence joined the League One play-off chasers in October and has been a key figure in the back four ever since.
Speaking to the club's official website, Dons manager Karl Robinson said that he was happy to be keeping Spence at the club for the hectic Christmas period:
"First of all we're thankful to West Ham United and Sam Allardyce for allowing us to keep him until the New Year.
"He's done wonderfully well since signing for us and we're very fortunate to have him until January.
"He is a typical MK Dons centre-back and they are hard to find."
Anglia Sport
MK Dons boss Karl Robinson is hoping for a lengthy run in the cup after the Dons demolished Halifax Town.
Watch FA Cup goals and see the draw on ITV Sport.
Load more updates
Back to top