Silverstone loses MotoGP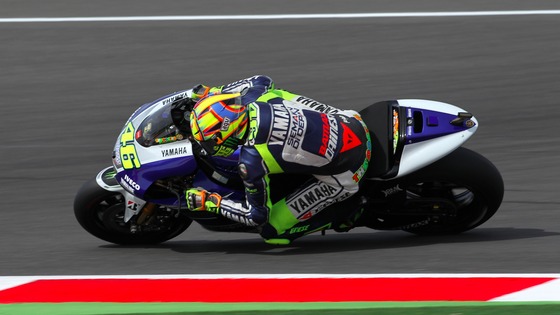 Bosses at Silverstone racing circuit said they were disappointed to have lost the MotoGP British Grand Prix - but that extending their contract did not make financial sense.
The circuit said it had invested heavily to develop its site specifically to host both the Moto GP championships and Formula 1 and had helped to make the series a successful event.
But Richard Phillips, managing director of Silverstone Circuits Limited, said it could not come to an agreeing with the Dorna, the event's rights holders.
"We have expressed our desire to keep MotoGPTM at Silverstone, but the event is not sustainable at the fee level Dorna was proposing.

"Any future deal had to make economic sense and sadly we reached an impasse. The Circuit of Wales obviously believes it can make the finances work."
– Richard Phillips, Silverstone Managing Director.

But the circuit has not rule out hosting the British Grand Prix next year while the event waits for the Circuit of Wales to be completed.
"A venue for 2015 needs to be agreed as soon as possible to avoid having a negative impact on the success of next year's British Grand Prix.

"Silverstone remains the ideal venue to stage MotoGP.

"Last year's record crowds are testament to the excellent British Grand Prix experience provided by Silverstone."
– Richard Phillips, Silverstone Managing Director.