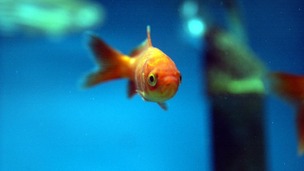 RSPCA officers are trying to identify a teenager who appears to have swallowed a live goldfish at a funfair.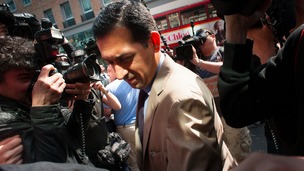 Racehorse trainer Mahmood Al Zarooni has been disqualified for eight years after 11 of his horses tested positive for anabolic steroids.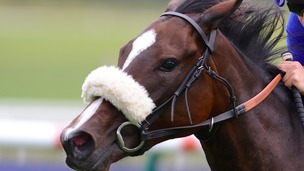 The Newmarket Godolphin stables are at the centre of horse doping allegations involving 11 horses and the trainer Mahmood Al Zarooni.
Live updates
Newmarket horse trainer ruling adjourned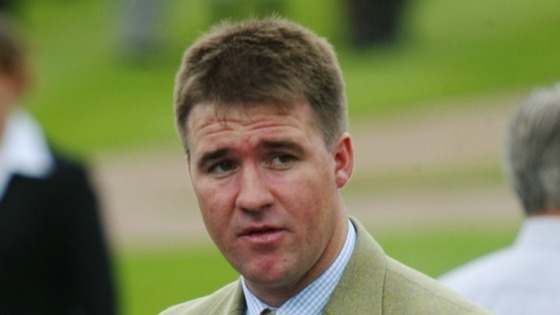 A ruling on Newmarket horse trainer Gerard Butler's use of steroids on horses in his care has been adjourned until next week.
The trainer admits using steroids on nine horses tested back in February, but claims it was done under advice from vets.
The British Horseracing Authority disciplinary panel hearing has now concluded, with the result expected next week.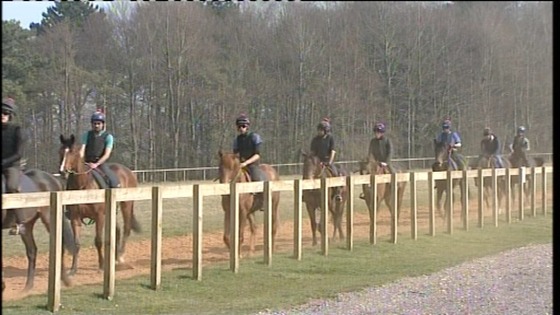 Controversial plans to build new homes on the edge of Newmarket have re-emerged again.
Last year plans to build 1200 properties on Hatchfield Farm were thrown out at a planning inquiry, which campaigners thought was the end of a 4 year battle.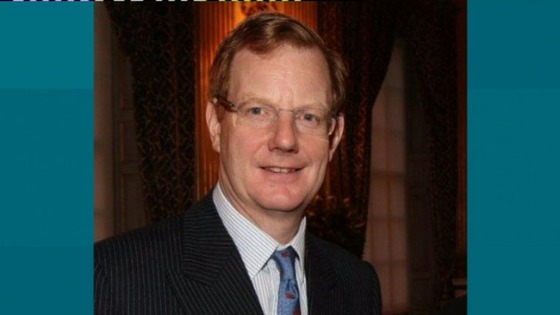 Now the landowner Lord Derby has submitted scaled down proposals for 400 new homes.
He says the Suffolk town needs more affordable housing. However campaigners claim it would damage the town's horseracing industry and make traffic congestion unbearable.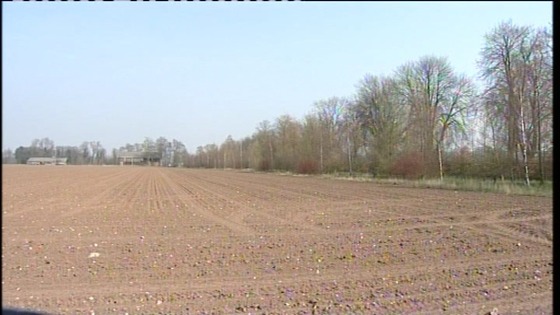 Members of the public can view the plans by going to the Forest Heath District Council website..
http://www.forest-heath.gov.uk/info/200074/planning/622/planning-applications
Advertisement
A man's been charged with carrying out assaults and a robbery in Newmarket.
18 year old Kurtiss Jenkins from Stetchworth Road in Dullingham has been charged with stealing two handbags from a woman near the All Saints car park on the afternoon of Saturday 19 October.
He's also been charged with assaulting a man in Wellington Street on the evening of Friday 4 October; and assaulting a second man on Icewell Hill on the evening of Monday 28 October.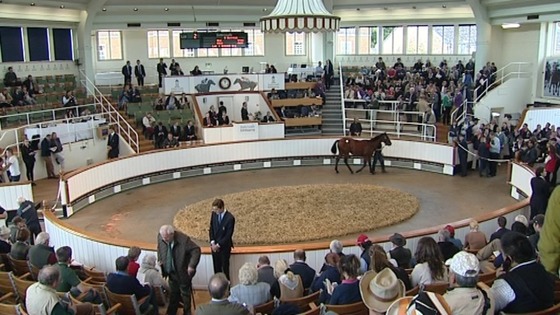 A yearling horse has sold at auction in Newmarket for three point six million guineas setting a new world record.
The annual sale of young racehorses at the Tattersalls auction house has attracted buyers from across the world
Sir Henry Cecil memorial
The horse racing world has been remembering one of its greats today, with a special service at Ely Cathedral for champion Newmarket trainer Sir Henry Cecil.
Sir Henry died in June this year after suffering from stomach cancer. A private funeral was held in Newmarket.
Sir Henry Cecil memorial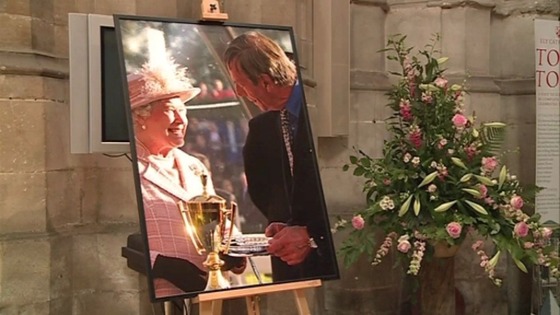 People flocked to Ely Cathedral this afternoon to remember Sir Henry Cecil, a man many described today as a legend.
The memorial was a chance for those who new Sir Henry Cecil to celebrate the life of one of horse-racing's greatest trainers.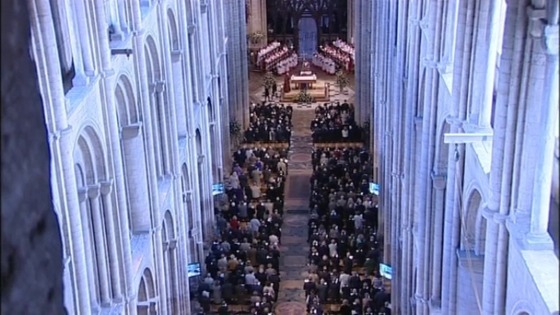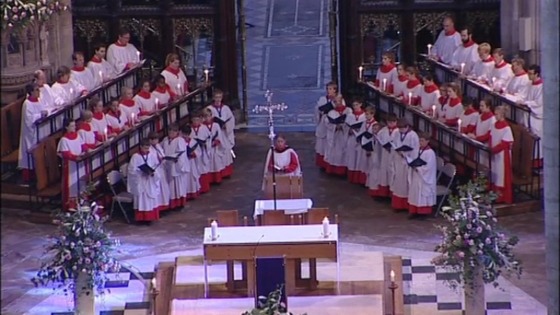 Advertisement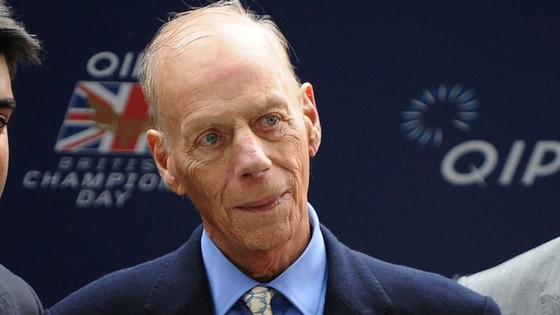 A memorial service to celebrate the life of Newmarket trainer Sir Henry Cecil will take place at Ely Cathedral this lunchtime.
The champion trainer died on the 11th of June after losing his battle with stomach cancer, he was 70-years-old. A private family funeral was held at St Agnes Church in Newmarket in June.
One of the Queen's horse riders has been jailed after attacking an ex-jockey in a jealous rage.
Jonathan Nolan, 32, who is a work rider for royal trainer Sir Michael Stoute, battered former jockey-turned-PR director John Maxse after confronting him in Newmarket, Suffolk.
When police arrived, Nolan was so covered in Mr Maxse's blood that police thought he had himself been the victim of a serious assault.
Today, Judge Rupert Overbury jailed him for four years at Ipswich Crown Court, after he admitted grievous bodily harm with intent.
"You carried out a vicious, sustained and unprovoked attack.

"Simply by using your hands and feet you left Mr Maxse looking like the victim of a road traffic accident."
– Judge Rupert Overbury

The court heard that Nolan had objected to Mr Maxse's friendship with his ex-girlfriend, Genevieve Hippisley.

Miss Hippisley, the mother of Nolan's three-year-old daughter, watched helplessly as the five-minute attack took place at her home in Corsican Pine Close at 11.30pm on July 21.
A rider for the Queen's horse trainer will be sentenced today after admitting assaulting a former jockey.
Jonathan Nolan, 32, who is a work rider for royal trainer Sir Michael Stoute, pleaded guilty to assault at an earlier hearing following the incident involving John Maxse.
Mr Maxse, former PR director at both the Jockey Club and the British Horseracing Authority, was photographed with a black eye and cuts and bruises to his face following the incident in Newmarket on July 21.
The 45-year-old former jockey, suffered "serious injuries" and required hospital treatment, Suffolk Police said.
Afterwards Mr Maxse joked on Twitter that he looked like film character Rocky Balboa. Nolan, of Skeaping Close, Newmarket, will be sentenced at Ipswich Crown Court.
Police are appealing for witnesses to a robbery in Newmarket on Saturday morning.
A 17-year-old boy was walking along the Yellow Brick Road path near to the Ian Trethowan House flats at around 1am when he was assaulted and personal items including a mobile phone were stolen from him.
It is believed that men wearing hooded tops with the hoods up and bandanas across their faces were responsible for the robbery. The teenager suffered minor injuries.
Officers want to speak to anyone who was in the area at the time of this incident and may have seen the offenders.
Load more updates
Back to top