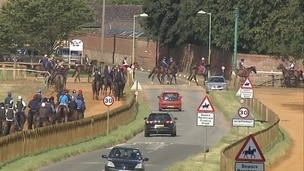 A controversial housing development close to Newmarket racecourse, has been approved by the local council despite a big protest campaign.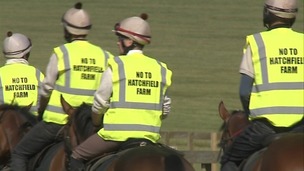 A protest has taken place over plans to build on farmland near Newmarket which campaigners say will destroy the racing industry.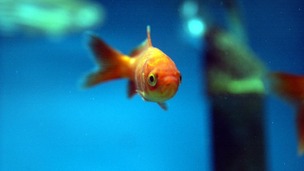 RSPCA officers are trying to identify a teenager who appears to have swallowed a live goldfish at a funfair.
Live updates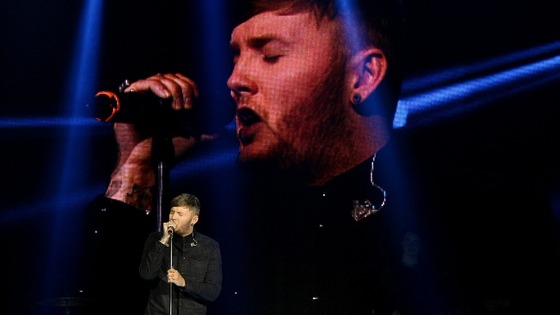 James Arthur, the winner of The X Factor in 2012, is to perform at Newmarket Racecourses on Saturday 31 May, it was announced today (Wednesday 12 February).
James Arthur won the ninth series of The X Factor two years ago and his debut single 'Impossible' went straight to number one in the UK charts.
'Impossible' was the fastest-selling single of any winner of The X Factor. It has now sold 2.5 million copies.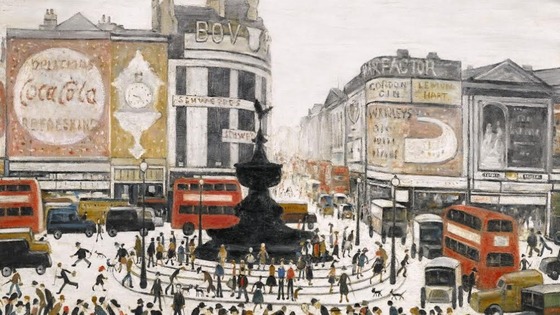 A collection of L.S. Lowry paintings which belonged to a Newmarket businessman has been tipped to fetch around £15 million at auction next month.
The collection was owned by the late Tony Thompson, who ran a paper recycling business, and accumulated the artworks over the course of three decades.
They'll go under the hammer at Sotheby's in London.
Advertisement
Newmarket has been long been known as the home of British horse racing but until now no-one has ever really put an accurate price on how much the industry brings to the area.
A new report commissioned to discover the economic impact of the town says more than 8,000 people are employed in the racing business in Newmarket and it brings £200 million to the town and surrounding area of Suffolk and Cambridgeshire.
The horse racing world has been centred on Newmarket for 400 years and at the peak of the season up to 3,000 horses are training in the area.
Click below to watch a report by ITV News Anglia's Kate Prout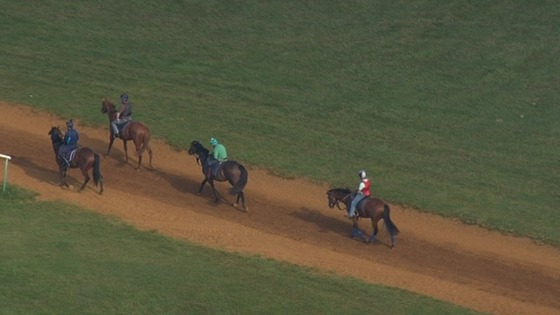 The economic impact that the horse racing has on the region will be revealed in a new report due to be published this morning.
Newmarket is known as the home of British racing with thundreds of horses being trained at stables around the town.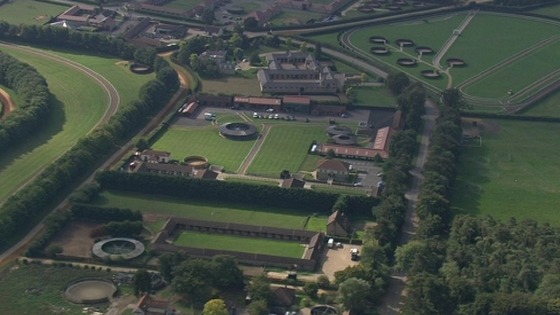 The report has been commissioned by Forest Heath District Council and a trade organisation representing trainers, owners, jockeys and stable staff.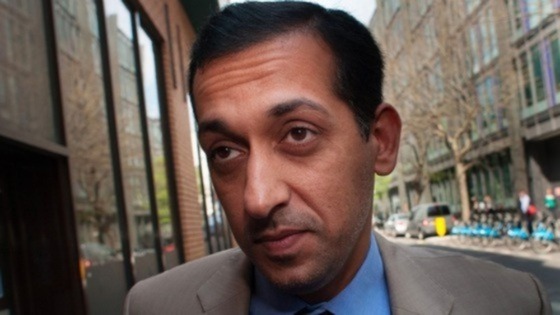 Newmarket racing stable Godolphin have announced that some of the horses, including St Leger winner Encke, banned from racing due to the Mahmood Al Zarooni scandal will soon return to action.
Encke has not been seen since he foiled Camelot's bid to land the Triple Crown at Doncaster in 2012 but will go back into training with Charlie Appleby in Newmarket, with the intention of running in Europe later this year.
Steeler, who joined Godolphin from Mark Johnston after finishing third in the Racing Post Trophy in 2012, is in line to run on Thursday at Meydan, while Certify, unbeaten as a juvenile in 2012 with wins in the May Hill and the Fillies' Mile, will reappear later in the Carnival.
Twenty-two former Al Zarooni-trained horses were suspended from racing between April and October last year after testing positive for banned anabolic steroids.
Al Zarooni was banned for eight years.
More details on the Godolphin website
Newmarket trainer hit with ban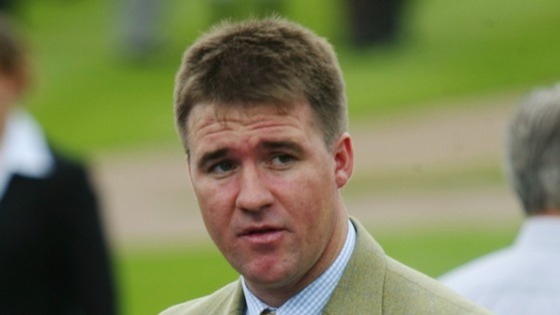 Newmarket racehorse trainer Gerard Butler has been banned from the sport until 2018 after admitting giving some of his horses an anabolic steroid.
Butler told a disciplinary hearing that he had treated some of his horses with a substance that contained the steroid under the advice of his vet.
But he later admitted seven charges and has been disqualified by the British Horse Racing Authority.
Advertisement
Newmarket horse trainer ruling adjourned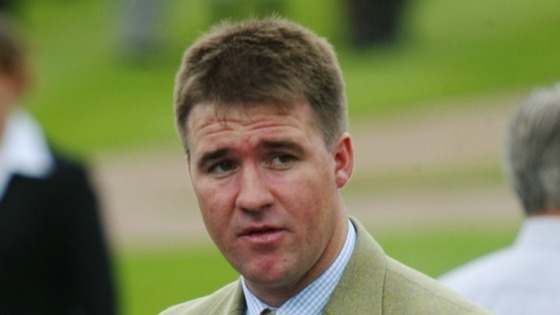 A ruling on Newmarket horse trainer Gerard Butler's use of steroids on horses in his care has been adjourned until next week.
The trainer admits using steroids on nine horses tested back in February, but claims it was done under advice from vets.
The British Horseracing Authority disciplinary panel hearing has now concluded, with the result expected next week.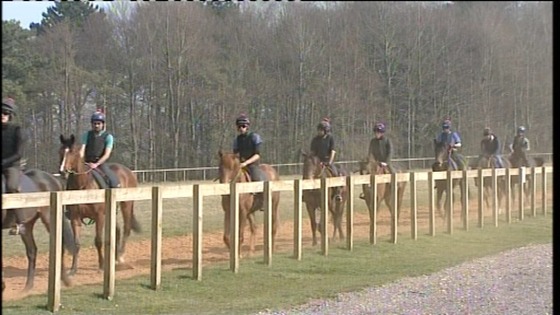 Controversial plans to build new homes on the edge of Newmarket have re-emerged again.
Last year plans to build 1200 properties on Hatchfield Farm were thrown out at a planning inquiry, which campaigners thought was the end of a 4 year battle.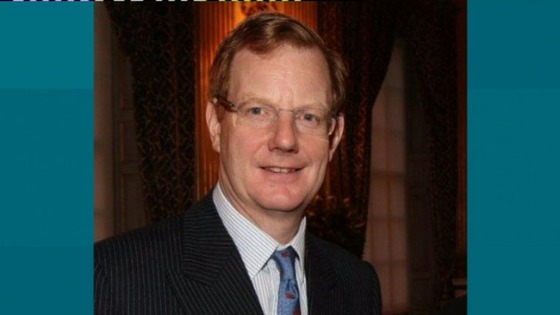 Now the landowner Lord Derby has submitted scaled down proposals for 400 new homes.
He says the Suffolk town needs more affordable housing. However campaigners claim it would damage the town's horseracing industry and make traffic congestion unbearable.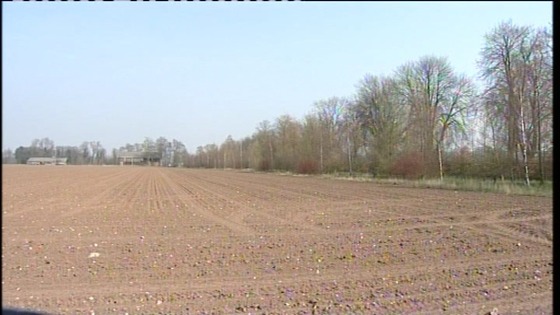 Members of the public can view the plans by going to the Forest Heath District Council website..
http://www.forest-heath.gov.uk/info/200074/planning/622/planning-applications
A man's been charged with carrying out assaults and a robbery in Newmarket.
18 year old Kurtiss Jenkins from Stetchworth Road in Dullingham has been charged with stealing two handbags from a woman near the All Saints car park on the afternoon of Saturday 19 October.
He's also been charged with assaulting a man in Wellington Street on the evening of Friday 4 October; and assaulting a second man on Icewell Hill on the evening of Monday 28 October.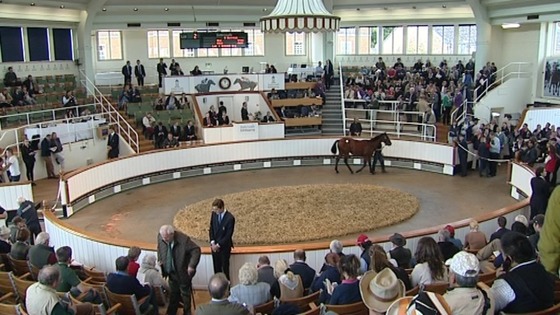 A yearling horse has sold at auction in Newmarket for three point six million guineas setting a new world record.
The annual sale of young racehorses at the Tattersalls auction house has attracted buyers from across the world
Load more updates
Back to top