Clear and chilly overnight. Fine and mainly dry on Monday.
This Evening and Tonight: Mainly dry overnight with long clear spells, the odd shower possible near the coast, and perhaps the odd mist patch in prone locations by dawn. A chilly night, especially in rural spots where a touch of grass frost is possible. Minimum temperature 3 deg C (37 deg F).
Monday: Any mist quickly clearing leaving sunny spells and the odd light shower on the Norfolk coast. After a cool start feeling pleasant in sunshine and light winds by the afternoon. Maximum temperature 18 deg C (64 deg F).
Outlook for Tuesday to Thursday: Dry through Tuesday with some sunshine, rain in places overnight. Becoming dry on Wednesday with some sunshine developing. Cloudier and breezier on Thursday but staying generally dry.
The body of a holidaymaker fom Norfolk who was brutally murdered together with a fellow tourist in Thailand has returned to the UK, her family said.
Hannah Witheridge, 23, was found with severe head wounds next to David Miller, 24, on a beach on the island of Koh Tao on Monday.
Her family said today (Sunday) that they had travelled to Bangkok on Tuesday to bring their "beloved Hannah" home and find out more about the investigation.
"We can confirm that we have now returned to the UK with our beautiful Hannah.

As a family we feel enormous relief to have Hannah back at home where she belongs.

We continue to work closely with officers to assist in the investigation and bring those responsible to justice.

Our family is broken and require time to grieve in private - as do Hannah's many friends. With the support of our fantastic family liaison officers we will make further statements as required and when we feel able.

As such, we would be very grateful for time and privacy to try and come to terms with our devastating news."
– The Witheridge family
Meanwhile, police in Thailand said they are investigating new evidence suggesting that the murders may have been due to "sexual jealousy".
A spokesman for the Royal Thai Police said that the force was also looking into claims that the pair had a row with a Thai man in a bar before they were killed.
"We have discovered fresh evidence which could lead to a new suspect who may have had a relationship or one night stand with Hannah or one of her friends or David the night before they were killed.

We have asked the Metropolitan Police to go back and make enquiries of Hannah's friends on this matter.

The liaison officer here in Bangkok is working on getting that statement. The faster we get it, the faster we may be able to get the bad guy.

No lines of inquiry can be ruled out and we believe these crimes could have been motivated by sexual jealousy.

Police have been made aware of reports that Hannah and David had a fight in a bar with a Thai man before they were killed, but cannot confirm if they are true."
– Police Colonel Kissana Phathanacharoe
Post-mortem examinations revealed that Ms Witheridge, from Great Yarmouth, Norfolk, died from head wounds while Mr Miller, from Jersey, was killed by severe blows to the head and drowning.
Advertisement
Tributes have been paid to a runner who died whilst taking part during a race in Norfolk.
Darryl Davis was running in the Round Norfolk Relay but collapsed within sight of the finish of his 11 mile run between Wells-next-the Sea and Cley. Despite attempts by paramedics, he failed to regain consciousness.
He was part of a team running from the City of Norwich Athletics Club. In a statement they said their thoughts and prayers were with the family.
A supermarket's long-running attempt to get rid of a bird which had taken up residence in one of its stores is over.
Wildlife presenter Chris Packham today tweeted pictures to show that the Wagtail which had made the Tesco store in Great Yarmouth its home had been captured.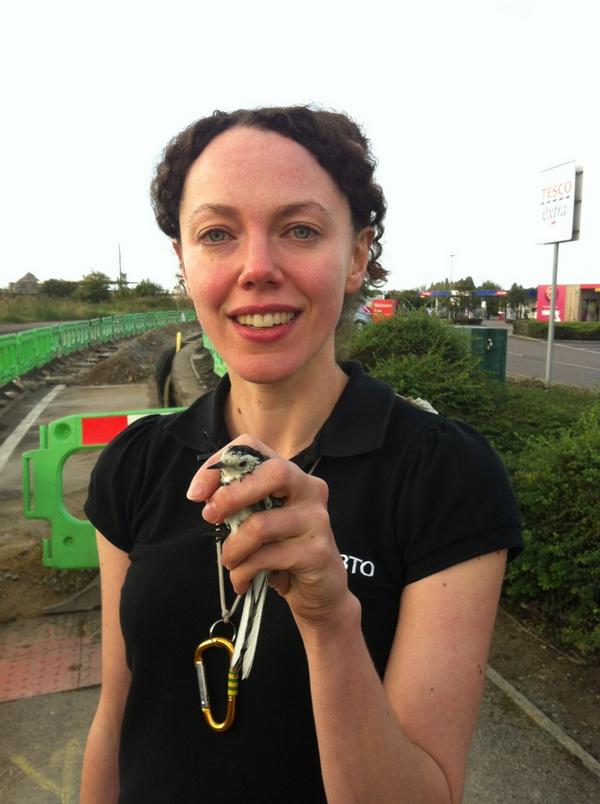 The store made national headlines when it confirmed reports it would have to shoot the bird after repeated attempts to trap the bird failed.
But the news sparked a social media campaign led by Mr Packham which led to Tesco working with the British Trust for Ornithology to catch the bird.
Mainly dry on Sunday in the Anglia region with some good sunny spells. One or two light showers are possible near coasts.
Read the full story ›
Police in Thailand said they still have not "come up with the exact number of the suspects" following the brutal murders of two British tourists, but confirmed they are looking for more than one.
Six days after the bodies of Hannah Witheridge, 23, and David Miller, 24, were found with severe head wounds on a beach on the island of Koh Tao.
A spokesman for Royal Thai Police would not confirm that DNA from Miss Witheridge's body reportedly matched that of two Asian men.
Advertisement
Today: Patchy rain, perhaps locally heavy and thundery. Conditions will slowly improve, but still with the risk of an occasional thundery shower through the afternoon. Some brighter spells are possible in the north. Maximum temperature 22 deg C (72 deg F).
Tonight: Showers slowly dying out overnight with clear spells developing. Possibly one or two showers near coasts. Some mist patches will reform. Breezy near coasts, winds lighter inland. Minimum temperature 12 deg C (54 deg F).
Sunday: Mainly dry on Sunday with some good sunny spells. One or two light showers are possible near coasts. Fresh feeling northerly breeze. Maximum temperature 19 deg C (66 deg F).
Outlook for Monday to Wednesday: Dry on Monday with some sunshine. Feeling fresher with a chilly night. Dry with bright or sunny spells on Tuesday and Wednesday.
Fire crews been called out to a number of homes in south Norfolk this evening following torrential downpours.
They were responding to reports of flooding in Flordon, Great Elingham, North Lopham and Old Buckenham.
The weather caused signalling problems too with some trains between Norwich and London being cancelled and other services being delayed for more than an hour.
The Chief Exec of car manufacturer Lotus has said he is deeply sorry to announce job losses at the company's head quarters in Norfolk.
Read the full story ›
Load more updates