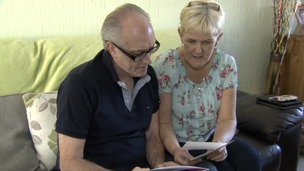 A couple from Norfolk have both been diagnosed with terminal cancer - within three weeks of each other.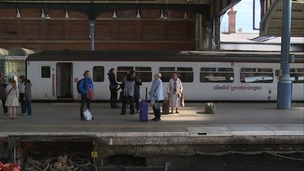 The Department for Transport has announced Abellio will continue to run the Greater Anglia rail franchise until the summer of 2016.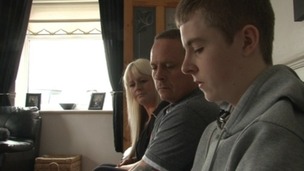 Eating disorders ruined years of Kyle Carter's life, starting when he was just 11 and bullies at school mocked his weight.
Live updates
Woman killed in crash on A146 in Norfolk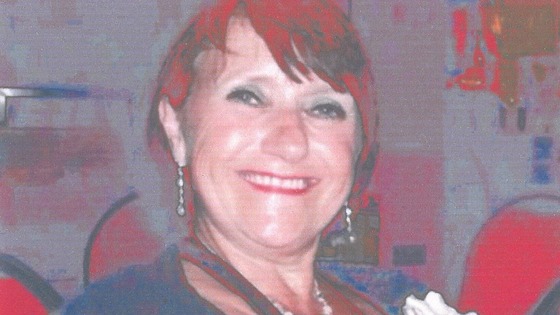 A woman who died in a road traffic collision in Loddon, Norfolk has been named as Christine Coulton, 62, from Bowthorpe, Norwich.
The three vehicle collision took place at 4.40pm on Thursday (17 April) on the A146 near to the High Bungay Road.
Four other people injured in the collision, including Ms Coulton's daughter, remain in hospital in a stable condition.
Today, the family of Ms Coulton issued the following tribute:
"Christine was a hugely devoted daughter, partner, mother, sister, aunty and friend to many, many people.
"Her loss has devastated us as a family and we are struggling to come to terms with such tragic news.
"Our thoughts are currently with her daughter who remains in a serious but stable condition in hospital. "The family would like to express their thanks to all the emergency services who attended the scene and for the on-going support by police and the countless messages received via Facebook.
"We also extend our best wishes for a speedy recovery to the families of the other parties injured."
The police investigation continues and any witnesses are asked to contact the Serious Collision Investigation Team on 101.
A group of Christians are walking across Cambridgeshire and Norfolk as part of Britain's oldest annual Easter pilgrimage.
They set off from Ely and are among around 275 people making their way to the shrine at Walsingham - from various parts of the country.
Advertisement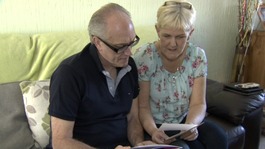 A couple from Norfolk have both been diagnosed with terminal cancer - within three weeks of each other.
Read the full story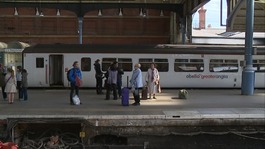 The Department for Transport has announced Abellio will continue to run the Greater Anglia rail franchise until the summer of 2016.
Read the full story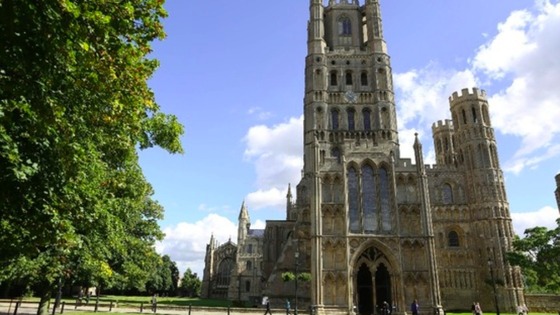 The annual Easter pilgrimage to the National Shrine to Our Lady at Walsingham in Norfolk met at Ely last night.
The three-day, 62-mile trek is one of a number taking place from across the country to remember the real meaning of Easter.
Last night, pilgrims met at Ely Cathedral ahead of walking through Downham Market and Harpley.
They will join more than 250 others at Walsingham on April 20th.
41 kms of the England coast path between Sea Palling and Weybourne in Norfolk has been approved by the Secretary of State.
The England Coast Path initiative is something that people want to see, and everyone can benefit from it – from ramblers to day visitors and local businesses.
Following a consultation with local Councils, landowners, residents and Natural England, everyone will soon be able to enjoy this stretch of coast as a clearly marked and well managed route.
"Having worked so closely with our partners on all the details, we're delighted that the planning will become a reality and that practical improvements can soon be made along this spectacular stretch of coast.

"It's tremendously exciting to know that implementing this first stretch of the England Coast Path in Norfolk is contributing to the creation of one of the longest coast paths in the world. Encouraging more people – both local residents and visitors – to enjoy our coastline will bring many benefits to our local economy too."
– Pamela Abbott, Natural England's Area Manager for Norfolk and Suffolk
Advertisement
Four months on from the tidal surge that changed the shape of our coastline and sea defences are gradually being restored or re-built.
But at Hopton Holiday Park near Great Yarmouth they have taken matters into their own hands and paid out millions for their own defences.
A woman has been sentenced after admitting causing the death of a grandmother in a road traffic collision. Irene Curran, 77 had been driving through Ingoldisthorpe in Norfolk on the afternoon of Sunday 30 December 2012 when a Ford Ka driven by Stephanie Greenacre crossed her path.
The 21-year-old, of Jermyn Road in King's Lynn, had missed a left turn and prompted by her sat nav, had turned in a driveway and then made a right turn into Ingoldsby Avenue in front of Mrs Curran's Suzuki Ignis.
Greenacre was summonsed to court to answer a charge of causing death by careless driving. A trial was scheduled to start at Norwich Crown Court yesterday, Monday 14 April 2014, but she instead admitted the charge was sentenced to 140 hours of unpaid work and a 12 month driving ban.
"There were no mechanical defects with the vehicles involved and no indication that Mrs Curran's driving was to blame – our evidence showed that Greenacre's car was in the road for Mrs Curran's car to strike, and Greenacre did not allow sufficient time and space to make her manoeuvre. "Mrs Curran's family have suffered twice, with the loss of their mother and then with Greenacre only taking responsibility for her actions when faced with a trial. With today's sentencing, I hope they can now find closure and I would like to extend my sympathies to them at this difficult time."
– Steve Matthews of the Serious Collision Investigation Team
Boy helps others with eating disorders
A nine-year-old boy seriously injured during an incident on the A47 at Tilney All Saints, Norfolk, remains in a critical condition at Addenbrooke's Hospital in Cambridge.
Sebastian Goold from Wansford, near Peterborough, was travelling with team mates from Stamford Rugby Club from a mini-rugby tournament at Holt, north Norfolk, at 3.45pm on Sunday, when he fell from an exit door on the coach, sustaining serious injuries.
"We would like to pass on our gratitude and thanks to friends and associates at Stamford Rugby Club, and to the wider rugby family, for their well wishes and prayers at what is a deeply distressing time. We have received further messages of support from lots of other people, wishing Sebastian well, and these too have been gratefully received.

"However our focus, at this time, remains on keeping a vigil at Sebastian's bedside and we ask that we are left alone to deal with this as a family and that the media accepts this as our only, but sincerest, statement on the matter."
– Nick and Tracey Goold, Sebastian's parents

The police investigation continues with an examination of the coach due to commence today.
Police are appealing for information after a man was assaulted in Thetford.
Police were called to an area at the back of the Bell Hotel on King Street at around 9.30pm, Monday 14 April 2014, by the ambulance service who were treating an injured man there.
The man, who is Russian and in his 20s, had previously been in the river and was taken to hospital with serious leg injuries. Officers are carrying out a search of the riverbank today to try to establish exactly where the incident took place and what happened.
Anyone who was in the area last night and may have any information should contact DS Andy Garner at Thetford CID on 101 or Crimestoppers anonymously on 0800 555 111.
Load more updates
Back to top