Villagers in Mid-Norfolk are trying to raise enough cash to buy a pub which was once a watering hole for American airmen who were based nearby during the second world war.
The Ploughshare at Beeston near Dereham is a 16th century inn which shut in January. Locals , who've already seen the closure of their post office and shop, are determind to save it
Watch a report by ITV News Anglia's Natalie Gray.
Advertisement
Police are hunting for an armed robber who held up a convenience store on the outskirts of Norwich last night.
Detectives say a man brandishing a firearm entered PJ's Convenience Stores, in Linacre Avenue in Sprowston around 9pm on Saturday 27th August and threatened female members of staff.
The suspect then demanded money and got away with a large amount of cash before fleeing the scene.
The offender is described as 5ft 4 tall, of stocky build, wearing dark clothing and a balaclava.
No one was injured during the incident but the staff member was left shaken.
Olympic long jumper Greg Rutherford has opened up his back garden to aspiring athletes in Milton Keynes.
Read the full story ›
Video report by ITV Anglia's Hannah Pettifer.
It's been named the "nation's biggest sports day," with I Am Team GB events happening all over the country today (August 27).
In Colchester, sailor and Olympic gold medal winner Saskia Clark put on some boxing gloves and gave the sport a go. Just like many other young people in the region.
"We need to get our kids active and moving, we're on the brink of a potential disaster in this country with obesity and diabetes and stuff so we need to get everyone out,get involved in sport, try everything, see what you like and have a healthy and active lifestyle."
– Saskia Clarke, Team GB Olympic sailor
Essex gymnast Brinn Bevan was also at the event, which aims to get more people involved in sport.
"The first thing that really inspired me for success in sport was the Beijing olympics in 2008 I remember watching it on tv and someone who was in the team with me this time was Louis Smith came back with a bronze medal which really inspired me and should be for these little kids."
– Brinn Bevan, Gymnast
Olympic bronze medal winner Greg Rutherford has today hosted a long jump competition in his own garden.
It's part of an I Am Team GB event, with the aim of encouraging young people to get involved in the sport.
Advertisement
Cambridge's Olympic bronze medal winner Daniel Goodfellow has been showing his support for I Am Team GB at an event in Luton today (August 27).
Luton Sports Village is hosting a "dive in" to try and encourage more people to get involved in the sport.
Daniel Goodfellow, who won a bronze medal in the Men's 10m Synchronised Platform event with his partner Tom Daley in Rio, will be doing some demonstration dives.
A motorcyclist in his 30s has died after colliding with a car in Lynford, Norfolk.
It happened yesterday evening (August 26) at around 8pm on the A134 Mundford Road near to the junction with Santon Road.
The victim, who was riding a white Suzuki was involved in a crash with a silver Vauxhall Zafira. The driver of the Zafira did not suffer any injuries.
Essex sailor Saskia Clarke has been joining in with the I Am Team GB activities taking place in Culver Square, Colchester today.
England Boxing are inviting people there to try boxing under the supervision of qualified England Boxing coaches.
Colchester MP Will Quince has been showing his support at the event.
Great to introduce my daughter to Sailing Olympic Gold Medalist Saskia Clark at Culver Square, Colchester today @itv https://t.co/Mu0CQiai6O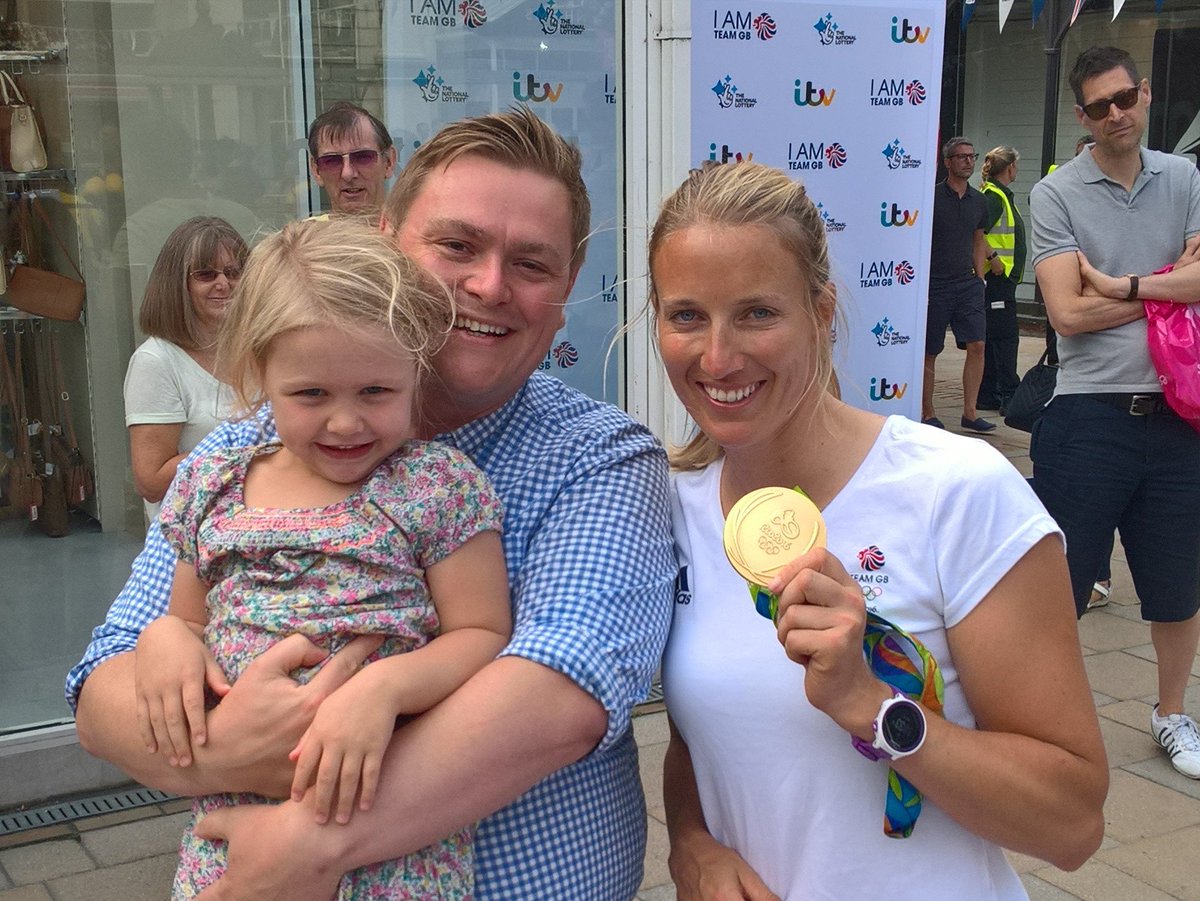 I Am Team GB is offering all kinds of free activities across the region - all with the aim of encouraging more people to get active.
Read the full story ›
Load more updates