Norwich is set to host one of the big musical events of 2015 and with it one of the biggest stars of the music scene.
The seven-time Grammy winner is the first headline act to be confirmed for BBC Radio 1's Big Weekend.
The UK's biggest free ticketed festival will take place at Earlham Park in Norwich on May 23rd and 24th.
Taylor Swift says she is excited at the prospect.
Everyone talks about the festivals in England being the best ones you can go to. I feel like I've been missing out – I'm really excited.
– Taylor Swift
DJ Nick Grimshaw announced the news on his Breakfast Show this morning. Norwich based Context will also be on the stage.
Researchers at the University of East Anglia in Norwich are developing a new blood test to diagnose bone cancer. It's typically typically more aggressive than other types of cancer and can't always be treated with chemotherapy.
It is hoped that a new 'fingerstick' blood test could make diagnosis quicker for those at high risk and so save lives
Advertisement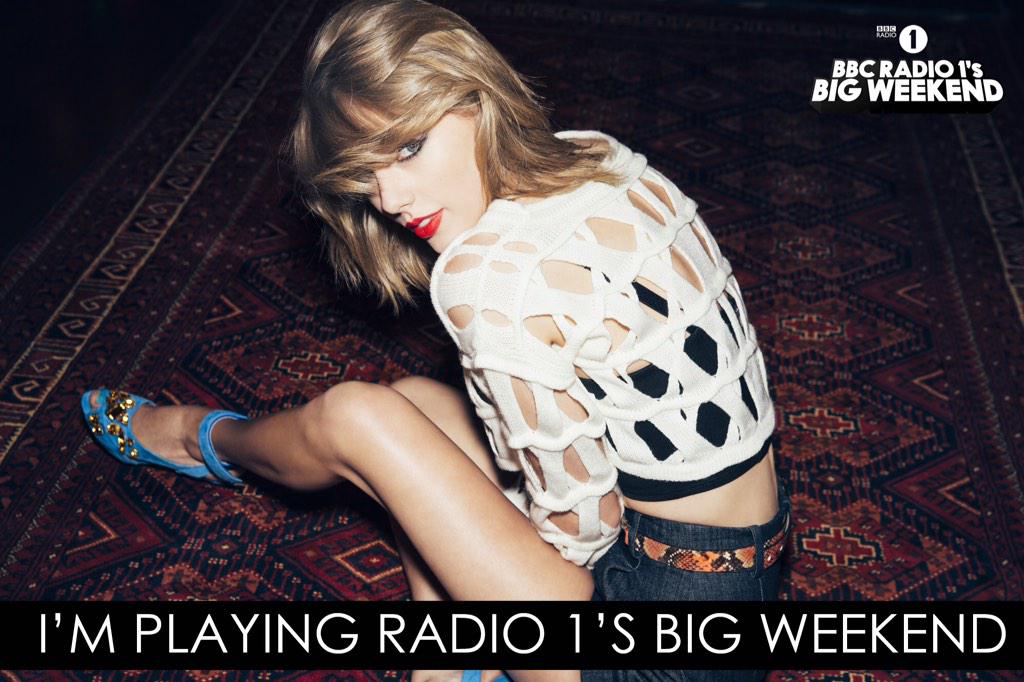 Radio 1 have confirmed that Norwich will host the Big Weekend later this year and the first act to be confirmed is Taylor Swift.
The day will be hosted by Radio 1 presenter and former student of the University of East Anglia, Greg James. Watch his interview with ITV Anglia here.
There are growing concerns over a worrying drop in the number of doctors going into general practice in the East. Not enough new GPs are being recruited and many already doing the job want to leave because of the mounting pressure.
In the first of two special reports, Tanya Mercer's been looking into what's causing the crisis...
In the second of her reports, Tanya Mercer's been finding out why it is more young doctors are choosing not to become GPs and what's being done in the East to try to improve the situation...
Inquests have been held into the deaths of two motorcyclists whose bikes were involved in a head on collision on a Norfolk road in September.
Their deaths came just three days after the launch of a hard hitting video in which David Holmes was seen crashing to his death at 100 miles an hour. The moment of impact was captured by his helmet camera. His family approved the release of the video in the hope of improving road safety.
48-year-old Tony Childerhouse from Lyng near Norwich and 52-year-old Roy Huggins from Bradwell near Great Yarmouth died in the head-on crash on the B1136 road at Haddiscoe near Yarmouth.
The inquest was told that Mr Childerhouse was above the legal drink driving limit.
His partner Susan Jarvis said he'd watched the video of David Holmes's crash and said to her: "That's the way I want to go. It's quick and guaranteed."
Sebastian Le- Bon Olive said he was with a group of bikers who invited Tony Childerhouse to join them on a ride out to the Suffolk coast. He was riding at the back with Tony who overtook him and veered across the road and struck the bike being ridden by Mr Huggins.
Dale Brooks was also with the group, but ahead of the other two. He'd seen Mr Huggins riding fast in the opposition direction but added: "I don't hold him in any way responsible."
PC Graham Brooks said there was no way of telling the respective speeds of the bikes, but said Mr Childerhouse was going faster than Mr Huggins who was riding on the correct side of the road.
Post mortem reports revealed both riders died from multiple injuries.
A bereaved mother who campaigns for motorcycle safety has spoken of her sadness at the deaths of two riders just three days after the release of a controversial video showing the final seconds of her son's life.
Brenda Holmes wanted the footage to be shown as a way of way of warning the drivers of all vehicles to be aware of the dangers on the road.
Captured on a camera on his helmet, it shows the final seconds of David Holmes's life as his motor bike hit a car at nearly 100 miles an hour on the A47 near Norwich in June 2013.
Since its release in September, David's story has had more than 15 million internet hits.
His mother Brenda said was shocked and saddened by the deaths of the two riders so soon after the launch of her video. An inquest has heard how 48-year-old Tony Childerhouse from Lyng near Norwich and 52-year-old Roy Huggins from Bradwell near Great Yarmouth died in the head-on crash on the B1136 road at Haddiscoe near Yarmouth on September 7th.
It's just such a waste of another two lives and I just knew what the families were going through'
– Brenda Holmes
It's always somebody's relative; somebody's loved one and its not always just the life lost. It's the potential and the joy of living that's been denied that person but it's also the people who are left behind because you just never recover from it.
– Brenda Holmes
Brenda Holmes worked in conjunction with the police in making the video. Chief Inspector Chris Spinks admitted the double fatality so soon after the launch was a blow, but he knew they'd been right to do it.
"We'll never know how many lives we've saved but this has now been seen my millions of people right across the world, " he said.
Advertisement
Inquests into two bikers who died when their motor cycles collided a road at Hales in Norfolk in September will be held today.
Their deaths came just three days after the release of a controversial helmet camera video showing David Holmes's fatal crash with a car. His family agreed for it to be shown to warn of the dangers on the road.
The Queen is not only our monarch she is also the president of a Women's Institute in Norfolk.
Today the Queen is due to make her annual visit to the Sandringham WI. There's usually a mystery guest to entertain the ladies and lots of home baking to admire...
There's more misery on the way for travellers using the busiest rail route in our region.
For the next two months there'll be major disruption to weekend services between Norwich, Ipswich, Colchester and London.
It's because of four different sets of work in Essex which will see overhead power lines, tracks and points replaced.
To make matters worse train operator Abelio Greater Anglia say they can't guarantee the work won't over run into Monday mornings...
Watch Serena Sandhu's report...
A photographer's so moved by admiration for the lifeboat service he's taking pictures of every RNLI station in the British Isles.
Jack Lowe has just started his journey on the Norfolk coast - and he's using a remarkable camera to take his pictures.
Watch Sascha William's report...
Load more updates