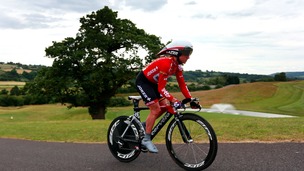 Emma Pooley hopes Sunday's Tour de France women's race will provide a great showcase for the sport.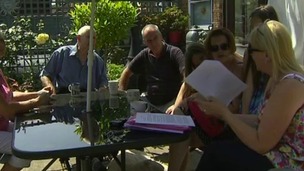 Patients de-listed from a GP practice in Norfolk are facing £50 taxi fares to visit new doctors surgeries up to 13 miles away.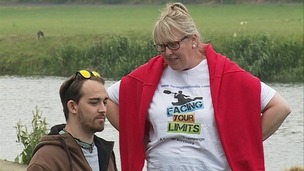 Kayakers in Bedfordshire are hoping to raise money for charities that helped the victims of two very different tragedies.
Live updates
Police are investigating the circumstances surrounding the death of a man in Norwich.
Officers were called to a block a flats in Chantry Road shortly before 1am this morning following reports a man had been found with serious injuries at the bottom of a flight of stairs.
The man, believed to be aged in his 40s, was already dead by the time paramedics arrived.
The death is currently being treated as unexplained and the area has been sealed off while police investigate.
God 'spotted' over Norfolk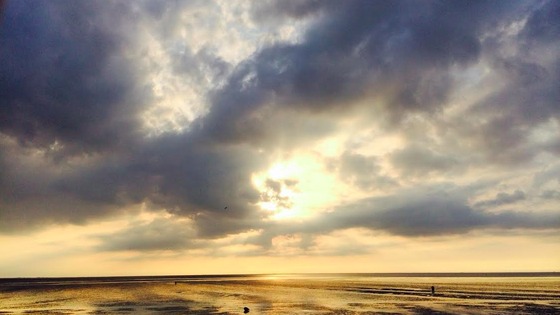 It's often said that Yorkshire is "God's Own County", but Norfolk may have now stolen that title after a remarkable image of a God-like bearded man was captured over Snettisham this week.
The picture was taken by amateur photographer Jeremy Fletcher during a routine stroll along the beach.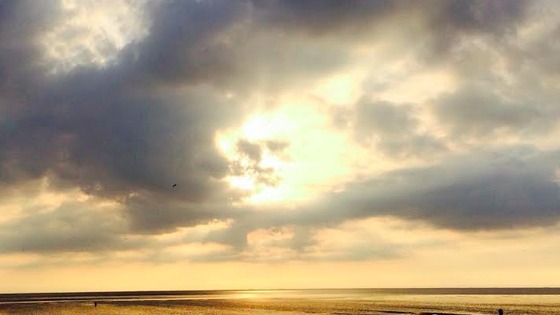 Mr Fletcher was shocked when he peered through the lens to see the figure admiring the Norfolk coastline.
"I realised the image looked remarkably like a face of a man with a beard so I took a number of shots on my phone. The face appeared to be looking back towards the shore.

The obvious comment is that it looks like God but it could also be Sean Connery or Karl Marx."
– Jeremy Fletcher
Advertisement
School coach overturns in Norfolk
42 children will be back at school this morning after the coach they were travelling on crashed in Norfolk.
All the youngsters from William Westley School near Cambridge were wearing seatbelts.
Only the coach driver was taken to hospital, with minor injuries. They were heading to Hunstanton yesterday when the coach overturned.
An investigation is underway.
A seven-year-old boy from Hemsby in Norfolk has been taken to Addenbrookes Hospital in Cambridge with serious head injuries.
Police say he was riding a scooter when he was in a collision with a car in Summerfield Road at about 6pm last night. Nobody else was injured.
Two pedestrians killed on the A47
More details have begun to emerge about a young engaged couple from Lithuania who were killed while walking barefoot along a busy dual carriageway in Norfolk.
Police are treating the death of the woman as suspicious following some accounts from witnesses that she may have been pushed into the oncoming traffic.
Click below to watch a report from ITV News Anglia's Malcolm Robertson
Two pedestrians killed on the A47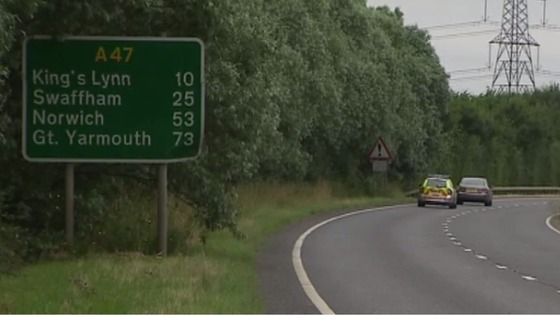 Police have named the two pedestrians who were killed on the A47 in Norfolk on Sunday.
The man has today been formally identified as Tadas Zaleskas, 26, and the woman, subject to formal identification procedures, is believed to be Nonita Karajevaite, 24.
The couple were engaged and were originally from Lithuania.
They lived locally in Emneth near Wisbech.
Mr Zaleskas was a factory worker in March, Cambridgeshire, and Miss Karajevaite also worked in a factory in Wisbech, as well as working part-time as a beautician.
Police are treating Miss Karajevaite's death as suspicious following some accounts from witnesses that she may have been pushed into the oncoming traffic.
Advertisement
Triathlete's treasured bike stolen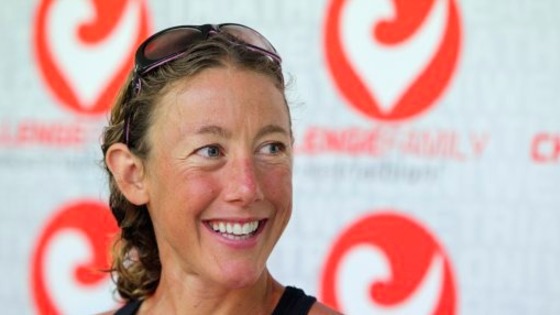 The bicycle ridden by Norfolk triathlete Chrissie Wellington in winning the Ironman World Championships in 2011 has been stolen.
The white Cannondale Slice bike is worth several thousands of pounds and was taken from her cousin's office at Chessington in London.
Photo of my World Champ 2011 winning Cannondale Slice stolen from Chessington, London. Huge sentimental value.Pls RT http://t.co/kYpPlA0SHE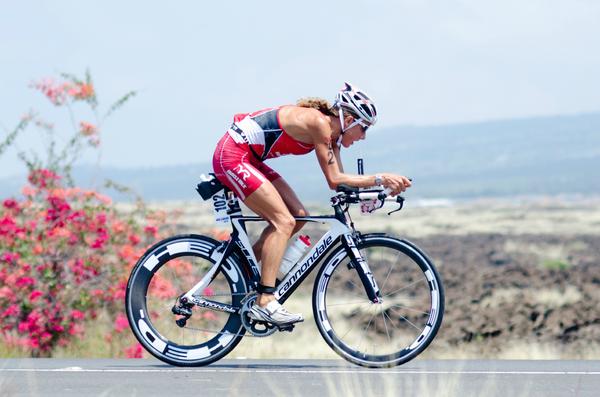 The 37-year-old, from Feltwell, took to Twitter to appeal for the bike to be returned.
She says the bike has great sentimental value and is desperate to have it back.
"I named it Phoenix because we rose from the ashes. It means so much to me."
– Chrissie Wellington

She has posted CCTV of the theft on Youtube.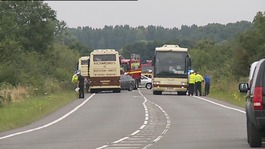 Children from William Westley Primary in Whittlesford have been arriving back at school after their coach overturned in Norfolk today.
Read the full story
School coach overturns in Norfolk
A school coach has overturned into a field on the A10 near Downham Market in Norfolk.
It happened at Hilgay at approximately 11am.
Over 40 children from the William Westley Primary School in Whittlesford, Cambridgeshire, were on board.
The vehicle was one of five coaches that were heading to Hunstanton in Norfolk for a school trip.
The children and staff members suffered only minor injuries as a result of the collision and were able to leave the coach immediately.
The driver had to be cut free from the wreckage and has been taken to hospital for treatment.
Diversions have been set up in the local area.
Click below for the latest from ITV News Anglia's Jim Rice
Two pedestrians killed on the A47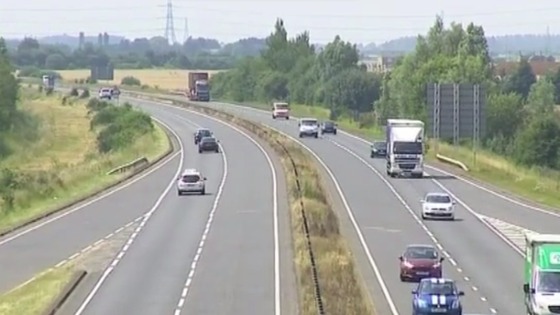 Two pedestrians who were killed on the A47 in Norfolk on Sunday had asked someone to call the police shortly before their deaths, it's been revealed.
The man and the woman, who are thought to have been in their 20s and from Lithuania, were struck by a car at Terrington St John.
Police now say that only a single silver Kia was involved in the collision, and there were no other cars present as first thought.
The death is being treated as suspicious following some accounts from witnesses that the woman may have been pushed into the oncoming traffic.
Officers claim the man and the woman were walking barefoot towards King's Lynn.
"As a result of enquiries, our earliest sighting of this man and woman is now at 12.30pm on the A47 Elm roundabout at Wisbech.

We now know that, at 1.20pm, they stopped at Worzals Farm Shop in Walpole Highway and both the woman and man separately asked an assistant to call the police – they gave no explanation and they left before police were called. Witnesses then saw them again walking along the verge of the A47 east-bound dual carriageway, where they are struck and killed by a single vehicle at 2.15pm.

They would have posed an unusual sight – the woman wearing a bright pink vest-top and the man in designer-style jean shorts – both walking barefoot along one of our busiest trunk roads on one of the hottest days of the year."
– Det Chief Inspector Paul Durham, Norfolk Police
Load more updates
Back to top