The UEA stops the tradition of students throwing mortarboards in the air after graduation over health and safety concerns.
Read the full story ›
Paleontologists say some fossil hunters are digging into cliffs looking for relics and could be damaging the Norfolk coastline
Read the full story ›
Advertisement
A bet placed in honour of Britain's 'oldest and unluckiest racing punter' who died two weeks before his 105th birthday has proved a winner for his favourite charities.
George Attkinson from Swaffham was affectionately known as George the second because his horse never came first.
But a bet placed in his name at the Grand National romped home at 33 to one - the three thousand pound winnings were divided between the RNLI at Cromer and a cancer charity.
Archaeologists in Norfolk are concerned that some fossil hunters are damaging cliffs at West Runton near Cromer while looking for relics.
A fully intact mammoth was found there 25 years ago but experts say all you need to hunt for fossils is your eyes.
The vast majority of people who come to collect here are doing exactly what we want them to do. We don't want people to not look for fossils, that's the last thing we want them to do. What we want to discourage is the few individuals who are using hammers or even spades and are actually digging into these cliffs.
– Dr David Waterhouse, Senior curator, Norfolk Museums Service
People living in the quiet market town of Beccles claim peacocks are destroying gardens and even damaging cars
Read the full story ›
Lawyers representing two migrant workers found guilty of murdering a Norfolk backpacker in Thailand are to appeal against their convictions.
Hannah Witheridge was killed alongside fellow traveller David Miller, from Jersey, on the island of Koh Tao in September 2014. Two 22-year-old men were sentenced to death for the attacks following a trial last year. Appeal papers will be lodged next week.
Advertisement
Police are appealing for witnesses after two women were injured following a row outside a takeaway in King's Lynn
Two women were near the Chopstix Noodle Bar in Broad Street between 11.15pm and 11.40pm on Saturday when they became involved in an argument with a man and a woman.
The man and woman then attacked the two women leaving them with injuries which required hospital treatment.
The male suspect is described as being white in his 20s, with blonde hair, being approximately 5ft 10in tall of a slim build wearing a dark jacket and dark jeans.
The female suspect is described as being white in her 20s, with blonde hair, of a medium build, approximately 5ft 4in tall wearing a dark jacket and dark leggings.
Police found themselves looking after a puppy after arresting the owner.
The specials unit tweeted this picture of the pup after its owner was arrested by traffic cops.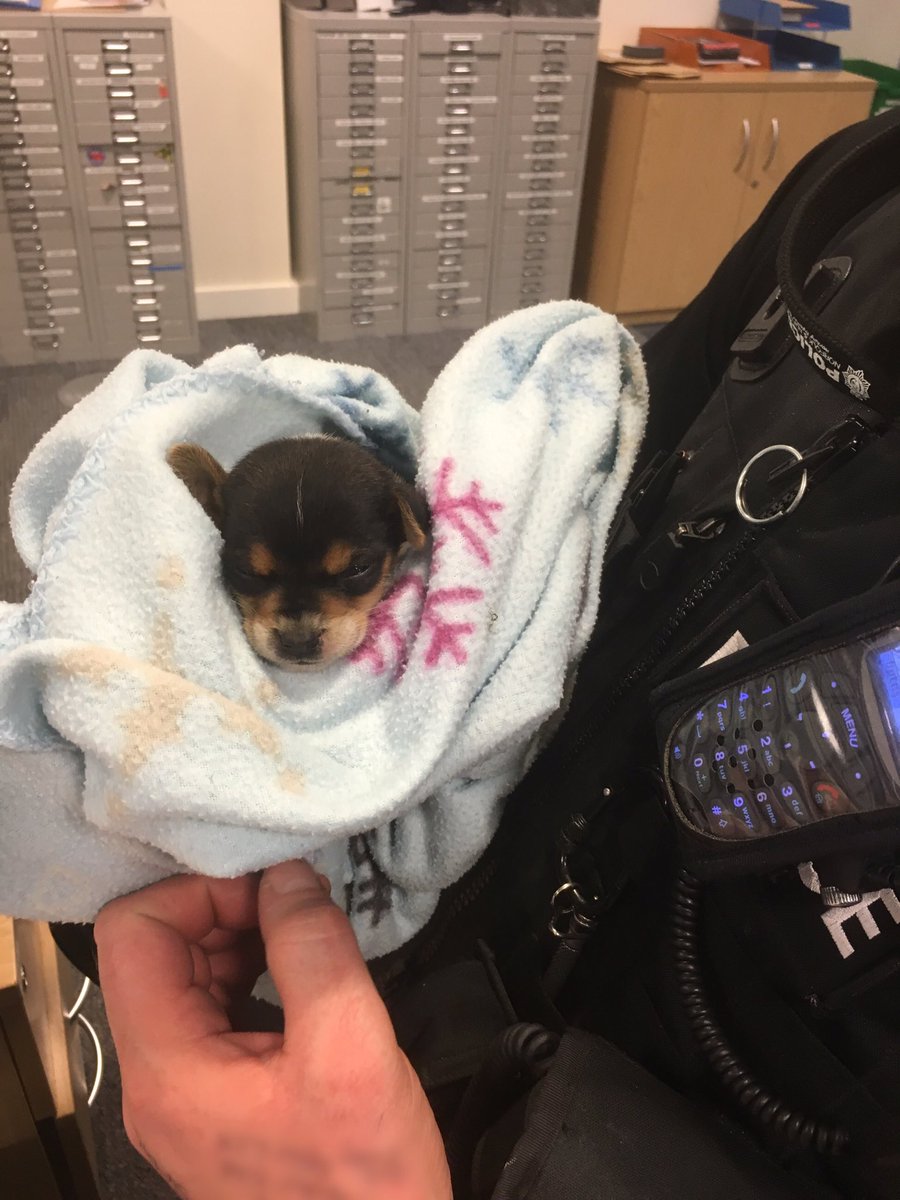 An inventor from Norfolk is crowdfunding to build a rocket that he hopes will reclaim the amateur rocket altitude record for the UK
Read the full story ›
Unison is to ballot members at the East of England Ambulance Trust over industrial action.
Frontline ambulance staff will be asked whether or not they want to strike over concerns that managers' have failed to tackle what Unison calls, problems with excessive working hours and lack of sufficient breaks.
"After a year of broken promises, our crews are still faced with unacceptable working conditions. Frontline staff are caring people, committed to providing excellent patient care but they're human beings too and they need to be cared for by their employer. Fifteen hour shifts with just a half hour unpaid break are now commonplace. Ambulance staff carry out life saving work in their communities and deserve better treatment."
– Fraer Stevenson, Unison branch Secretary
Load more updates