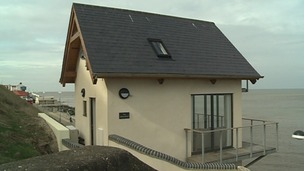 A disused toilet block on the prom at Sheringham in Norfolk has been transformed into a luxury home.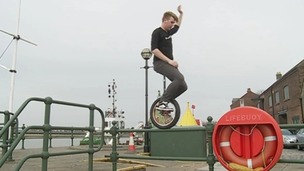 A King's Lynn Unicyclist is hoping to make an impression at the World Championships in Canada, and with moves like this - he's got a chance!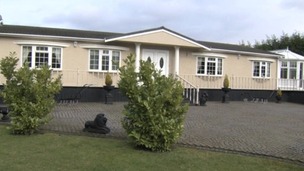 A couple from Norfolk could have their dream home demolished, because it's 19 inches too wide.
Live updates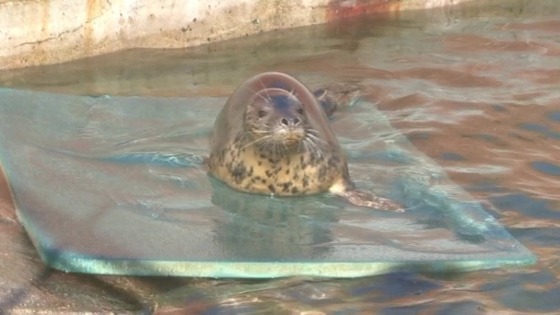 Eight seals that were stranded on a Norfolk beach after December's tidal surge have been released back into the sea.
Staff at the RSPCAs East Winch Wildlife Centre near King's Lynn have been caring for around 100 seal pups and are gradually returning them to the wild.
Many were just a few days old when they were washed up along the shore and have been hand reared for the last three months.
Inquest into Bawsey Pits drowning
A jury has returned a verdict of "accidental death" in the inquest into the drowning of a man at a disused quarry in West Norfolk.
Ryan Pettengell was one of two people who died at Bawsey Pits near King's Lynn during a heatwave last summer.
The 41-year-old had gone into the water to try to help look for a teenager who had gone missing. He also drowned.
Watch ITV News Anglia at 6pm for more from the inquest.
Advertisement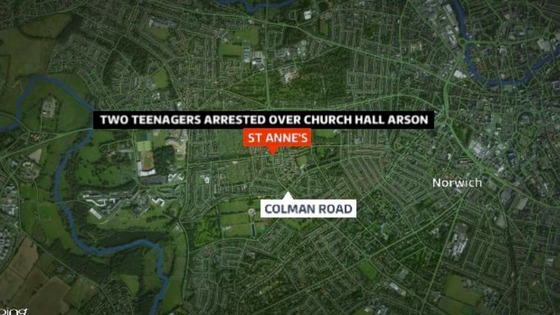 Two teenagers have been arrested over an arson which gutted a church hall in Norwich.
The blaze swept through the community building at St Anne's, on Colman Road, last Monday afternoon.
Police believe the arsonists broke into the building before starting the fire inside.
Two boys, aged 13 and 15, have been released on police bail until April 15th.
Inquest into Bawsey Pits drowning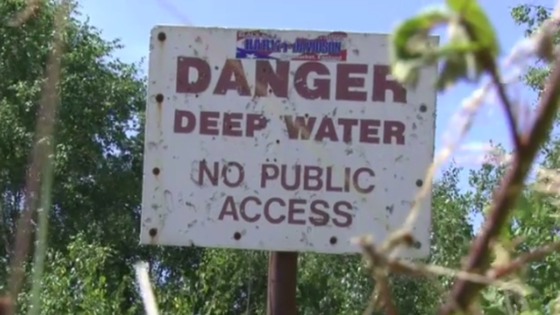 A policeman has admitted none of the officers at the scene of two drownings in Norfolk last summer had been competent enough swimmers to have helped the victims.
Ryan Pettengell, 41, from King's Lynn, died at Bawsey Pits after trying to help a teenage boy who also drowned.
This afternoon an inquest into Mr Pettengell's death heard from PC Ryan Williams, of Norfolk Police.
He said he heard Mr Pettengell say he would dive into the water to search for the missing teenager.
He appeared to be swimming confidently but it was later obvious he was in difficulties.
PC Williams admitted none of the police officers at the scene were competent enough swimmers to go in after him.
The inquest has also heard from Mr Pettengell's best friend, Wesley Moule. He told the jury he had seen him disappear under the water but assumed it was him being funny because he had often played practical jokes.
Victoria Hopps from West Norfolk Borough Council told the inquest the Bawsey Pits site was now officially closed - although people could still get access to it.
Mr Pettengell's mother suggested the signs warning people not to swim there should have additional information explaining the dangers facing people.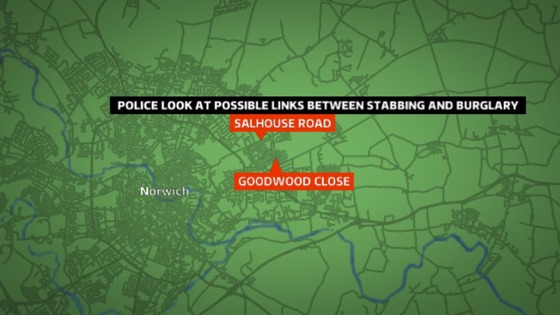 Police say they are looking at whether a stabbing and a knife-point robbery in Norwich which took place just 15 minutes apart could be linked.
A shop worker was threatened with a knife at about 10pm yesterday at Woodside News on Salhouse Road.
The robber failed to steal anything and ran off in the direction of Sale Road.
Fifteen minutes later, police were called to a property on nearby Goodwood Road to reports that a man had been stabbed in the leg. He was taken to hospital.
A Norfolk Police spokesman said officers were trying to establish if the two incidents were linked.
Three men - two in their late 20s and one in his late teens - have been arrested in connection with the robbery.
Inquest into Bawsey Pits drowning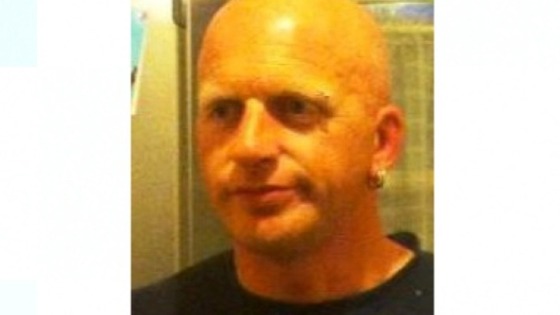 The partner of a man who drowned at a disused quarry in Norfolk has told an inquest into his death that she had advised him not to go into the water.
Ryan Pettengell, 41, from King's Lynn, died at Bawsey Pits in July last year.
He was swimming at the former quarry near King's Lynn and got into trouble while the emergency services were looking for a teenager who had also gone missing.
In a statement, his partner Lauren Cole told the jury a group of friends decided to go to the pits during the heatwave.
She had swum to a small island and had advised Mr Pettengell not to go into the water because he' had suffered a broken wrist a few weeks earlier.
She said he began to struggle and she tried to rescue him by holding out a branch but he disappeared under the water.
Ms Cole also revealed Mr Pettengell had had a hernia, had suffered a heart attack two years earlier and was a heavy smoker.
Advertisement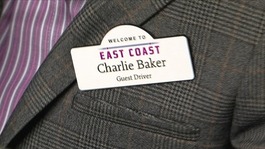 When a mother wrote to East Coast to tell them of her son's love of train, she could never have imagined the response she would get.
Read the full story
Inquest into Bawsey Pits drowning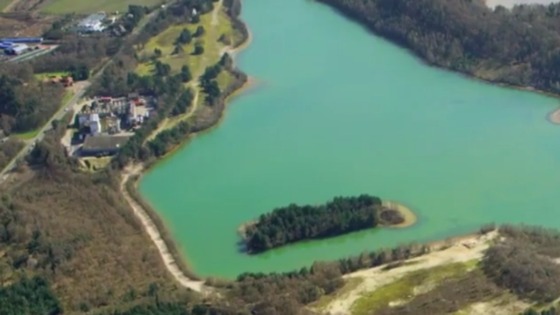 An inquest into the death of a man from King's Lynn who drowned while searching for a missing teenager at a beauty spot will take place later today.
Ryan Pettengell, 41, and Umar Balogun, 16, from London, died at Bawsey Pits quarry lakes near King's Lynn during a heatwave in July.
Friends who were with Mr Pettengell at the time later described how he had tried to swim out to an island to look for Umar after hearing he was missing.
Unknown to Mr Pettengell, Umar's body had already been found.
The inquest into Mr Pettengell's death will be held at Norwich Coroner's Court this afternoon.
Swimming in the lakes, which are deep and thick with undergrowth, is banned, but the warning signs are ignored by many people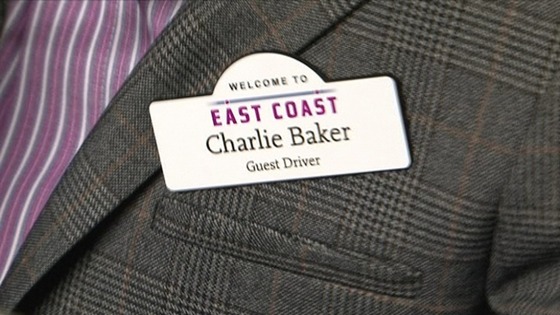 An eight-year-old boy from Norwich got to be a train driver for the day after his mother wrote to railway bosses, telling them about his love of trains.
Charlie Baker, who has autism, was invited to use a simulator provided by East Coast which runs trains from Peterborough to London.
Staff even had a replica uniform made in Charlie's size.
His mother said she never expected the rail company to respond in that way after writing the letter.
There are fears that many of the region's distinct dialects are changing, evolving or - in some cases - even at risk of disappearing altogether.
In Essex, researchers at the records office say examples of accents from the north of the county are now only to be found in people aged over 60.
So what is the reason for the decline?
We sent Matthew Hudson to find out more.
Load more updates
Back to top