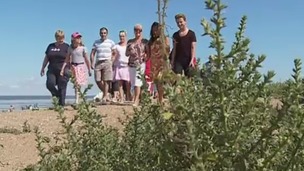 A footpath on a West Norfolk beach has re-opened after a four year campaign to make it public property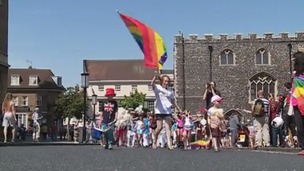 Thousands of people have paraded through the streets of Norwich in support of gay rights for the 6th annual Pride Festival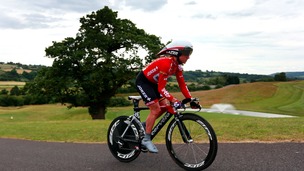 Emma Pooley hopes Sunday's Tour de France women's race will provide a great showcase for the sport.
Live updates
A Bedfordshire man seriously injured in an accident on a zip wire is this morning starting a challenge to Kayak from Bedford to The Wash.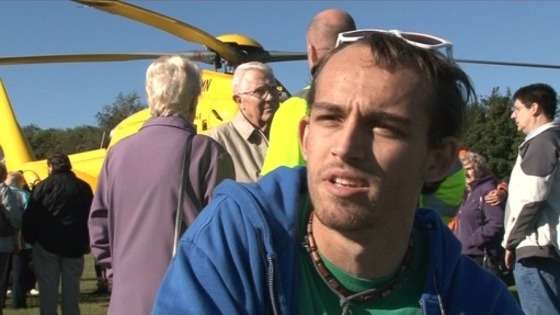 Brett Anthony is one of a team taking part in the three day challenge to raise money for three charities including the East Anglian Air Ambulance.
Two pedestrians killed on the A47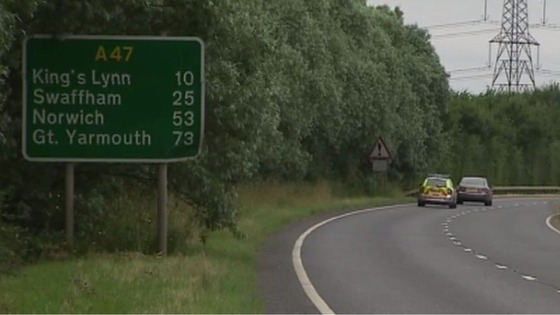 Police investigating the deaths of a couple on the A47 in Norfolk have found a number of personal items following a roadside search.
Tadas Zaleskas and Nonita Karajevaite were struck by a car as they walked barefoot along the road at Terrington St John on Sunday.
Nonita's death is being treated as suspicious after allegations she was pushed into on-coming traffic.
Officers have today recovered documents, clothing and a pair of glasses which may have belonged to the couple.
"As a result of searches, we've recovered a number of personal items which we believe belonged to the couple, including documents, clothing and a pair of glasses.

These items will now be examined to see whether they can provide us with any clues."
– DET CHIEF INSPECTOR PAUL DURHAM, NORFOLK POLICE
Advertisement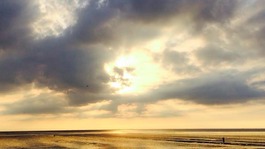 The saying goes that God moves in mysterious ways and apparently he's been seen over Snettisham in west Norfolk...
Read the full story
Revamped station opened
King's Lynn station is known as the Royal Station because it's used by the Queen on her way to Sandringham, but platform 1 has welcomed another famous face this week.
Cabinet Minister turned train enthusiast and TV presenter Michael Portillo was the guest of honour as a £1million refurbishment was officially opened.
Click below to watch a report from ITV News Anglia's Rob Halden-Pratt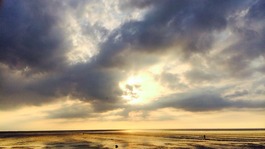 After a photographer captured an image of a God-like figure looking over Norfolk, we thought we'd see if you could do even better...
Read the full story
Summer getaway begins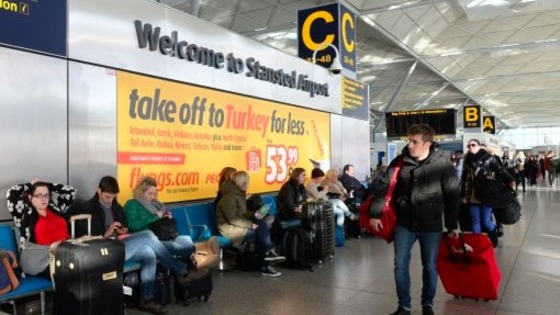 The traditional summer getaway begins in earnest this week as the schools break up for the summer holidays.
Around 140,000 passengers are expected to fly out of Stansted Airport and almost 80,000 from Luton.
It looks set to be a bumper summer for our region's tourism, with some destinations reporting a surge in bookings.
Richardson's Boating Holidays in Norfolk are among the companies who have already noticed a difference compared to 2013.
"At this present time we're 20% up on last year.

Last year was a difficult year, but this year's shaping up to be the best year on record."
– Greg Munford CEO, Richardson's Boating Holidays
Advertisement
Police are investigating the circumstances surrounding the death of a man in Norwich.
Officers were called to a block a flats in Chantry Road shortly before 1am this morning following reports a man had been found with serious injuries at the bottom of a flight of stairs.
The man, believed to be aged in his 40s, was already dead by the time paramedics arrived.
The death is currently being treated as unexplained and the area has been sealed off while police investigate.
God 'spotted' over Norfolk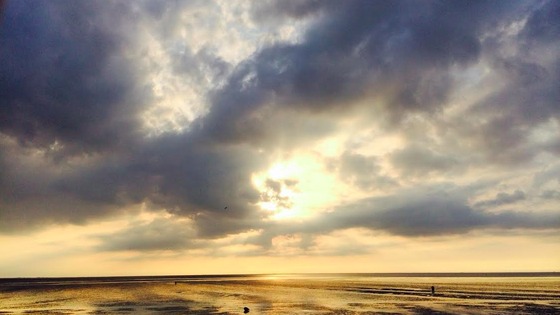 It's often said that Yorkshire is "God's Own County", but Norfolk may have now stolen that title after a remarkable image of a God-like bearded man was captured over Snettisham this week.
The picture was taken by amateur photographer Jeremy Fletcher during a routine stroll along the beach.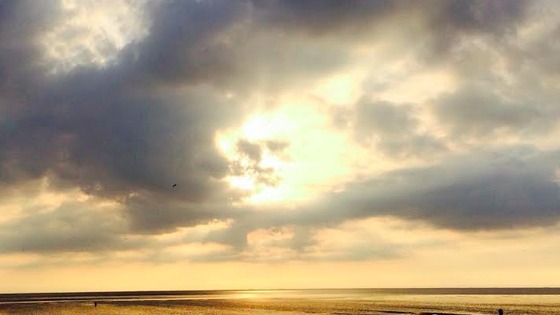 Mr Fletcher was shocked when he peered through the lens to see the figure admiring the Norfolk coastline.
"I realised the image looked remarkably like a face of a man with a beard so I took a number of shots on my phone. The face appeared to be looking back towards the shore.

The obvious comment is that it looks like God but it could also be Sean Connery or Karl Marx."
– Jeremy Fletcher
School coach overturns in Norfolk
42 children will be back at school this morning after the coach they were travelling on crashed in Norfolk.
All the youngsters from William Westley School near Cambridge were wearing seatbelts.
Only the coach driver was taken to hospital, with minor injuries. They were heading to Hunstanton yesterday when the coach overturned.
An investigation is underway.
A seven-year-old boy from Hemsby in Norfolk has been taken to Addenbrookes Hospital in Cambridge with serious head injuries.
Police say he was riding a scooter when he was in a collision with a car in Summerfield Road at about 6pm last night. Nobody else was injured.
Load more updates
Back to top