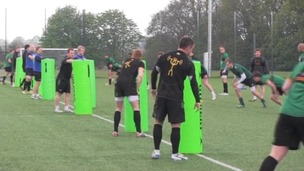 Sports fans in Northampton have been celebrating a double success in rugby and football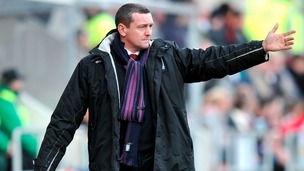 League Two promotion push pleases Northampton Town manager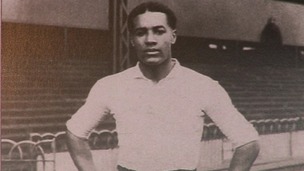 Author Michael Morpurgo is calling for a former Northampton Town footballer to be given a posthumous award for his service during the war.
Live updates
Northampton football ground share
It's not without a precedent in sport as Wimbledon football club moved over 70 miles from its original home in South London to its current ground in Milton Keynes.
Now it's reported that a deal has been reached for Coventry City to share with Northampton Town at Sixfields with a distance of 30 miles between the two.
Click below to watch a report by ITV News Anglia's Sport Correspondent Donovan Blake
Northampton football ground share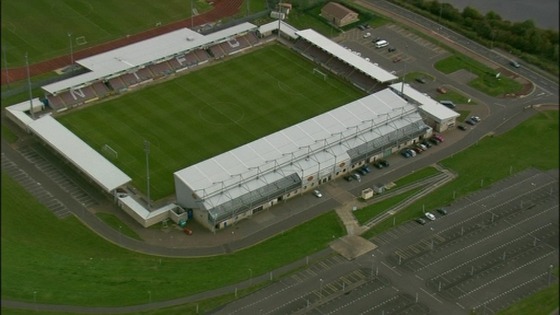 Northampton Town Football Club have reached a deal with Northampton Borough Council to redevelop Sixfields Stadium.
Under the deal, the council will provide the club with a £12m loan for the project which inludes housing, a hotel and will boost capacity to 10,000.
The council says the loan will not cost local taxpayers. The club says it will allow them to generate income al year round and not just during the football season.
The deal will be discussed by Northampton Borough Council's Cabinet at its meeting on July 17.
Advertisement
Northampton football ground share
Central
The Coventry Telegraph has reported that Coventry City have agreed a deal to ground-share with Northampton Town.
According to the newspaper the Sky Blues, who have played at the Ricoh Arena since 2005, are planning to move to the Sixfields Stadium whilst they build a new ground in the Coventry area.
The Football League's board are due to meet today to discuss whether the deal can go ahead.
Anglia Sport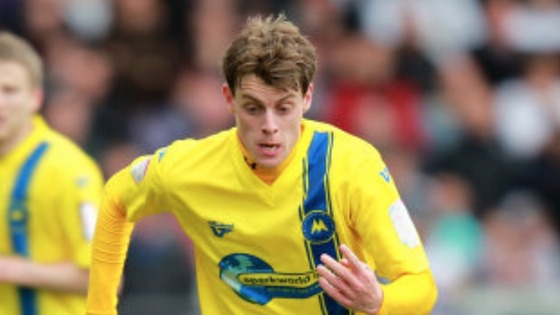 Northampton Town have signed Irish midfielder Ian Morris.
The 26-year-old has agreed a two-year contract with the Cobblers after leaving Torquay United.
However, Morris won't be lining up alongside Luke Guttridge and Ben Harding at Sixfields next season.
They've both decided to move on after rejecting new deals with the club.
Football fixtures released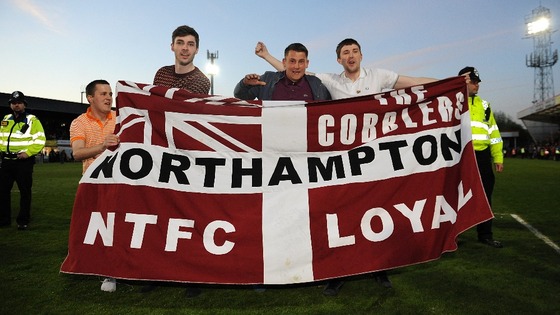 Northampton Town start their League 2 campaign away at York City on August 3rd.
The fixtures, released today, will see Town fans travelling to Burton Albion on Boxing Day and at home to Oxford United on the last day of the season.
Read: Northampton Town fixtures here
Anglia Sport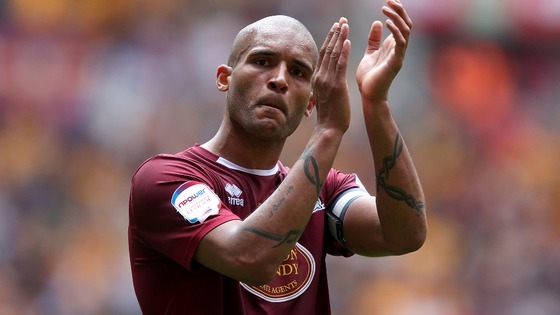 Northampton defender and Professional Footballers' Association chairman Clarke Carlisle has called time on his playing career.
Carlisle made his debut for Blackpool in 1997 and went on to make over 500 appearances, also representing QPR, Leeds, Watford, Luton, Burnley, Preston and York.
The 33-year-old's final game was last Saturday as the Cobblers were beaten 3-0 by Bradford in the npower League Two play-off final at Wembley.
Advertisement
A man has been charged over alleged racist Tweets sent to Northampton Town football players.
Ben Townsend, 25, of Norwich Drive in Cheltenham was charged with two counts of sending by public communication network an offensive/indecent/obscene/menacing message.
He will appear at Cheltenham Magistrates Court on June 21.
Anglia Sport
Northampton Town's hopes of glory in the League Two play-off final were dashed inside the first half hour at Wembley this afternoon.
Opponents Bradford City raced into a three goal lead- leaving the Cobblers with an impossible mountain to climb.
For a full match report click here Just click the link below.
Bradford v NORTHAMPTON TOWN
Anglia Sport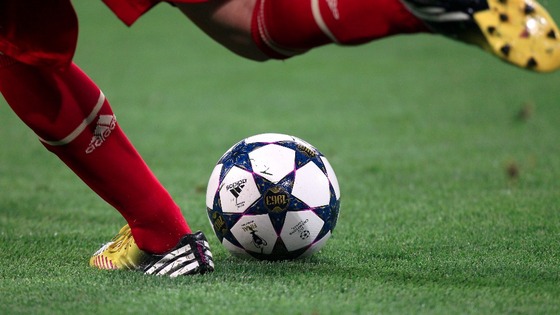 You can get minute-by-minute updates from the League Two Play-off Final with ITV.
Just click the link below.
Bradford v NORTHAMPTON TOWN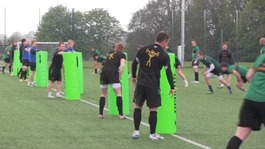 Sports fans in Northampton have been celebrating a double success in rugby and football
Read the full story
Load more updates
Back to top