You may have seen the internet craze the Running Man Challenge that people all over the world have been doing
Well they've been having a go at Franklin's Gardens in Northampton as the Saints Mascot Bernie got in on the act.
It wasn't all plain sailing as you'll find out if you click below - but he eventually nailed it with a little help from a friend.
A book-keeper had denied raping and murdering 20-year-old India Chipchase, who went missing after a night out.
Read the full story ›
Advertisement
The University of Northampton say they're "so saddened" after hearing news of the death of one of their former students.
Nicoletta Tocco was among four people from Northampton who were killed in a head-on crash near Swindon on Sunday.
We are so saddened to hear about the passing of alumna Nicoletta Tocco on Sunday, our thoughts are with her family. https://t.co/w8sAn6ze0B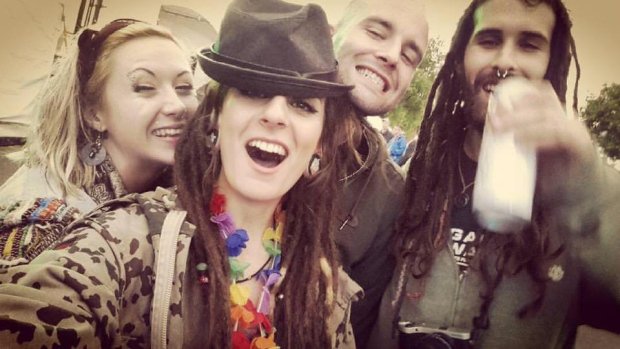 All four people travelling in the Citroen Saxo, two men and two women, all died at the scene.
The family of one of the people killed in a crash near Swindon over the weekend have paid tribure.
Sam Kay was one of four people killed when the Citreon Saxo they were travelling in, hit a black Mercedes head on, on the A420 at Shrivenham on Sunday night.
"There are no words to express the hurt we are feeling at the loss of our son, Sam. He was such a happy, loving person that lived life, not only to the fullest, but in his own way. His infectious smile and urge to give a hug is what made him so memorable.

"Sam's love for travel led him to lots of unique places where he met so many unforgettable friends. He also had a great love for animals. Wherever Sam went, Felkica, his dog and best friend, followed by his side. After reading a countless amount of tributes, we see that Sam has touched so many lives in such a positive way.

"We are so very proud of the young man that he turned into. This tragedy has left a huge hole in our lives. Sam was taken from this world way too early and will be missed dearly, but he will forever be in our hearts. Goodbye, Darling. We love you. Mum, Dad, and Nicola xxx"
– Sam Kay's family
The family of a 21 year old woman who died along with three friends in a car crash at the weekend have paid tribute to her.
Brogan Warren, from Northampton died in a collision at Shrivenham near Swindon on Sunday.
Her mother Deborah Byrne said: "I have no words to explain the pain I'm feeling, my heart and soul have been torn away and it hurts so much I can barely breathe."
You had a special bond with everyone that knew you and I'm so proud you are mine. The sheer volume of messages I've received from family and friends is overwhelming but I wouldn't have it any other way.
– Deborah Byrne, Brogan's mum
Her boyfriend Grant Brooks said:
To My Darling Brogan....my heart hurts for you and aches to see your smiling face. You gave the world such joy and you showed us all that the world has magic. You were such a caring and happy soul with a simple message of glitter and laughter. I'll forever keep you close and you will never wander far from me. I love you baby forever and always xxx Grant xxx"
– Grant Brooks
Police are still investigating the cause of the accident.
A High Court judge has appealed for the public's help finding a 14-year-old boy from Northampton who has been missing for a year.
Read the full story ›
Advertisement
A woman has suffered serious burns after the hot air balloon she was travelling in collided with power lines in Northamptonshire.
Read the full story ›
A power company has confirmed there was a temporary power-cut in the Northamptonshire village where a hot air balloon crashed today.
It happened just after 7.30 this morning at Earls Barton - in a field next to the B573.
Eyewitnesses at a nearby car-boot sale reported seeing flames on the balloon before it dropped from the sky, with some claiming it had hit electricity pylons.
Western Power Distribution say the power was temporarily cut from more than 2,000 homes.
We had one of our 33,000 volt circuits trip - it was a momentary interruption to 2,360 customers and they were restored automatically within a minute.

We had a report of a hot air balloon crash and since then we have switched the circuit out. Engineers attended and the circuit was completely isolated.

They inspected the line and completed minor repairs.

The line did not come down.
– Western Power Distribution spokesman
It came down in a field in the village of Earls Barton near Northampton earlier this morning.
A woman on board suffered serious burns and was taken to the Queen Elizabeth Hospital in Birmingham.
There are calls for people to avoid the A&E department at Northampton General Hospital following a huge increase in patient numbers.
Bosses at the hospital say patient numbers are 40% higher than the same week last year, and are calling on people to avoid the emergency department if possible.
We are currently seeing an increase in the numbers of attendances in the evenings as people often think that visiting their local A&E or calling 999 are their only options when their GP surgery is closed.

There are actually lots of services that offer treatment and advice in the evenings and at the weekend, including local pharmacists, NHS 111 and out-of-hours GP services.
– Dr Emma Clancy, GP, NHS Nene Clinical Commissioning Group
Load more updates