A murder investigation has been launched after the body of a man was discovered at a property in Patterdale Walk, Boothville, Northampton, early this morning.
Police officers attended the property at around 5am and discovered the body. The cause of death is not yet known but the death is being treated as suspicious.
An investigation by officers from East Midlands Special Operations Unit into the man's death is underway and a scene guard remains in place at the property.
Four people have been arrested on suspicion of murder in connection with the incident and are helping police with their inquiries.
A woman was injured after two men pulled her from her mobility scooter in an attempted robbery in Northampton town centre.
The incident happened in Wellington Street on Thursday, 2 June, between 2.45pm and 3.15pm when two men approached the woman and demanded her handbag.
The men then attempted to pull her bag away, causing the woman and her scooter to fall over. The victim, who was in her 50s, suffered significant bruising to her side, arm and face.
The men are both described as white and in their late teens, with slim builds and dark brown hair. Both were wearing jeans and one of the men was wearing a white T-shirt.
Police are appealing for witnesses and would particularly like to speak to two young people who helped the woman get back on her scooter, as it is believed they may have seen the offenders leaving the area.
Advertisement
There will be a series of road closures in Northampton and Kettering for the Women's Tour on Sunday 19th June.
Read the full story ›
Campaigners fighting plans for a "monstrous" incinerator in the centre of Northampton have vowed to fight on.
Read the full story ›
A woman from Northampton has saved the life of a 9/11 policeman who was diagnosed with leukaemia.
Read the full story ›
Video report by ITV News Anglia's Stuart Leithes.
The UKIP leader Nigel Farage has had to cancel a visit to Northampton after there were angry exchanges between his supporters and protesters.
He was due to arrive on his Brexit battle bus this afternoon, but ended up visiting a pub outside the town instead.
Meanwhile the Cambridge University physicist Stephen Hawking has told ITV news Britain should remain in the EU.
We need to be part of a larger group of nations both for our security and our trade, the possibility of our leaving the EU has already led to a sharp fall in the pound because the markets nod that it will damage our economy and if we actually vote to leave it will fall further leading to inflation and economic recession.
– Stephen Hawking
Advertisement
You may have seen the internet craze the Running Man Challenge that people all over the world have been doing
Well they've been having a go at Franklin's Gardens in Northampton as the Saints Mascot Bernie got in on the act.
It wasn't all plain sailing as you'll find out if you click below - but he eventually nailed it with a little help from a friend.
A book-keeper had denied raping and murdering 20-year-old India Chipchase, who went missing after a night out.
Read the full story ›
The University of Northampton say they're "so saddened" after hearing news of the death of one of their former students.
Nicoletta Tocco was among four people from Northampton who were killed in a head-on crash near Swindon on Sunday.
We are so saddened to hear about the passing of alumna Nicoletta Tocco on Sunday, our thoughts are with her family. https://t.co/w8sAn6ze0B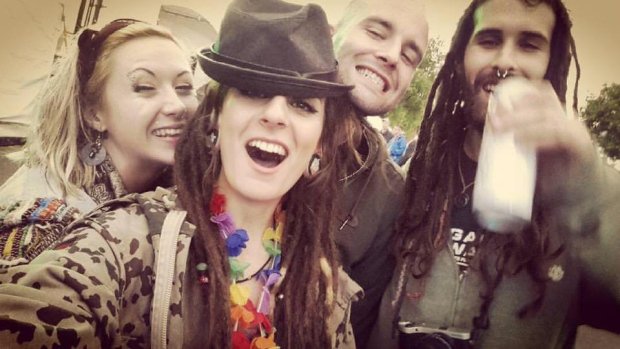 All four people travelling in the Citroen Saxo, two men and two women, all died at the scene.
The family of one of the people killed in a crash near Swindon over the weekend have paid tribure.
Sam Kay was one of four people killed when the Citreon Saxo they were travelling in, hit a black Mercedes head on, on the A420 at Shrivenham on Sunday night.
"There are no words to express the hurt we are feeling at the loss of our son, Sam. He was such a happy, loving person that lived life, not only to the fullest, but in his own way. His infectious smile and urge to give a hug is what made him so memorable.

"Sam's love for travel led him to lots of unique places where he met so many unforgettable friends. He also had a great love for animals. Wherever Sam went, Felkica, his dog and best friend, followed by his side. After reading a countless amount of tributes, we see that Sam has touched so many lives in such a positive way.

"We are so very proud of the young man that he turned into. This tragedy has left a huge hole in our lives. Sam was taken from this world way too early and will be missed dearly, but he will forever be in our hearts. Goodbye, Darling. We love you. Mum, Dad, and Nicola xxx"
– Sam Kay's family
Load more updates