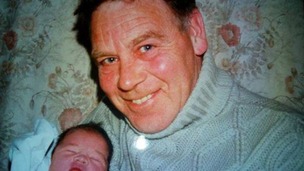 A family from Northampton are desperately trying to raise funds to bring their critically ill father home from the Philippines.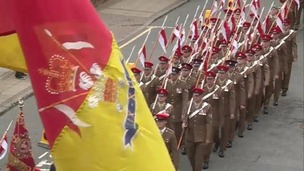 Among the events that have taken place this weekend to mark Armed Forces Day was the return of the 9th/12th Royal Lancers to Northampton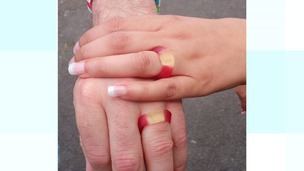 A couple whose wedding rings were stolen days before they were due to be married tied the knot with Haribos instead.
Live updates
Bio-medical staff protest at Northampton General
We were informed by Unite on 23rd June that a small number of our employees within the pathology service intended to undertake partial duties as part of their planned industrial action.

This means they would be unlikely to undertake out-of-hours' work, be unable to meet current turnaround times for tests and potentially refuse to complete the required duties in their expected job role.

Patient safety is of paramount importance to us. We treat a high volume of emergency patients at the hospital and the care they receive is absolutely dependent on rapid turnaround of vital tests.
The action proposed by Unite creates uncertainty in the pathology service, with no clarity available from the Union on what staff will and won't do. That, in turn, creates risk; a risk which we are not prepared to take on our patients' behalf.

It is for that reason that we have had to take the decision to ask staff who have chosen not to work to their contract to remain at home during the period of the dispute.
This is not a decision we have taken lightly. However, our prime concerns are to ensure patient safety, provide a high-quality, 24/7 pathology service and prevent any potential delays in the turnaround of important sample results.

We have well developed contingency plans to ensure the pathology service is maintained and there is minimal disruption to the service. We remain available to meet with the union.
– NGH Pathology Service, statement
Bio-medical staff protest at Northampton General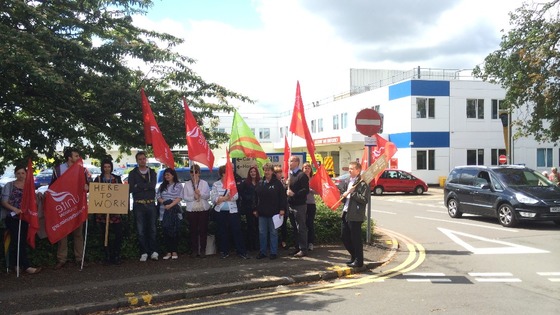 Bio-medical staff at Northampton General are protesting outside the hospital in a dispute over pay and working hours.
The pathology lab workers began industrial action earlier this week, by working to their set hours. But have now been refused entry to the hospital.
The Unite Union claims the hospital's stopping them from working unless they agree to end their dispute.
The Trust says the dispute could affect turnaround times for test results which could put patients at risk, so they have asked workers to stay at home until the action comes to an end.
Advertisement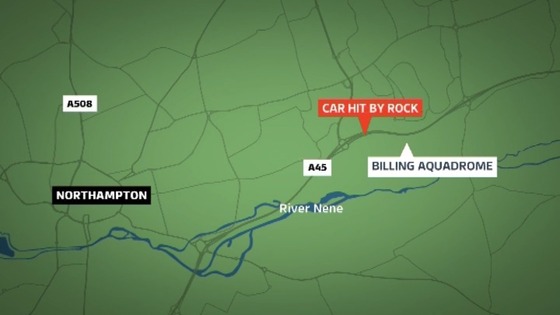 A car has been damaged after a large stone was thrown from a bridge over the A45 in Northampton.
A 28-year-old woman was driving westbound between Billing and Riverside when her car was struck at around four in the afternoon on Monday.
Police are appealing for witnesses.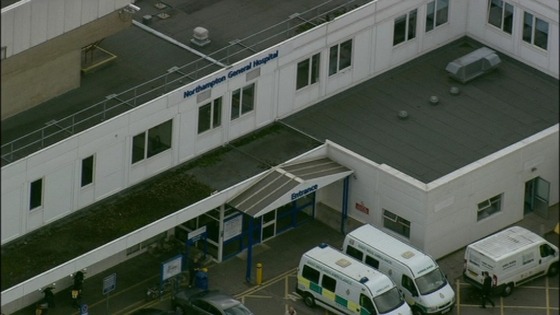 Pathologists at Northampton General Hospital will start industrial action today in a row over pay and working conditions.
48 biomedical scientists, who are members of the Unite union, will stop working over time, out-of-hours and on call.
Unite says the workers are facing a cut to out-of-hours payments and are being made to work extra night time shifts.
Investigation into Northampton care home deaths reopened
The families of five elderly residents who died suddenly at a Northampton care home have welcomed a decision by police to re-open the investigation into their deaths.
They were all residents at the Parkside House Nursing Home between July and August 2009.
Detectives say a criminal investigation would have taken place at the time but wasn't possible because the Coroner found the deaths had been due natural causes.
Click below to watch a report by ITV News Anglia's Russell Hookey.
Residents at Hampton House residential care home in Northampton have taken their campaign to keep the home open to Westminster.
Scope, the charity who own Hampton House, say it could close next year.
Click below to watch Emma Hutchinson's report:
Advertisement
Mum dies after doctors' miss cancer
A Northampton father, widowed after doctors' at Northampton General Hospital repeatedly failed to diagnose his wife with breast cancer over two and a half years, says he fears it could happen to another family.
Mohammed Chaudhry says his wife Samina was referred to the hospital by her GP numerous times as a lump on her breast became larger.
But on each occasion she was told it could not be cancer and even advised to use Evening Primrose Oil to reduce the swelling.
Investigation into Northampton care home deaths reopened
An investigation into the deaths of five residents of a former Northampton care home is to be reopened by Northamptonshire Police.
Between July and August 2009, five residents of the Parkside House Nursing Home in St Matthew's Parade, Northampton, died.
At the time the Coroner ruled they died from natural causes as there was no evidence to suggest that neglect was a direct cause of death.
However, after reviewing the findings of an investigation by the Nursing and Midwifery Council, Northamptonshire Police has decided to reopen its investigation.
"We are taking on board the views of the relatives of the five people who died and they are 100 per cent supportive of the police investigation.

"We would also like to speak to anybody who had friends or relatives at Parkside during the time our investigation covers.

"And we would urge any health professionals to come forward if they have any information which they think could help us."
– Detective Sergeant Ashley Turner, Northamptonshire Police

The investigation into the former home, which closed shortly after the five people died, is expected to last several months.

Anyone with any information which they believe might be helpful to the investigation can call Northamptonshire Police on 101 or Crimestoppers anonymously on 08000 555111.
Overnight bridge work requiring motorway closures will be carried out at junction 15 of the M1 near Northampton from Monday 23 June to Monday 4 August.
The work will centre on painting the Grange Park Bridge. Only one carriageway of the motorway will be closed at one time with traffic diverted up and over the junction.
Campaigners are fighting plans by Northampton based brewer Carlsberg to build a distribution centre on the edge of town.
The villagers of Great Houghton say the development would be on a green field site that is meant to separate their homes from an industrial estate.
Click below to watch a report by Stuart Leithes:
Load more updates
Back to top