Sarah Cooper @Sarah CooperITV
Police searching woodland for the body of a teenager who went missing nearly 16 years ago, have found a gun. Sarah Benford, from Kettering, disappeared in April 2000, but her body has never been found.
Click below to watch a full report from ITV News Anglia's Northamptonshire reporter, Sarah Cooper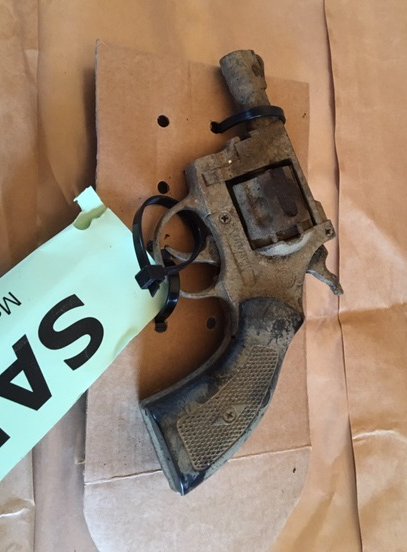 Police officers searching of woodland in connection with the disappearance of teenager Sarah Benford have found a hand gun.
Searches of woodland near Warkton in Northamptonshire have been taking place today as part of a fresh appeal to find the 14-year-old who went missing in April 2000.
A review of the case which has seen 20 witnesses interviewed in recent months, led officers to search the woodland in the hope of finding some link to Sarah.
As part of that work officers uncovered the hand gun, which appears to have been in place for some time.
"At this stage there is no evidence to suggest the hand gun has any connection to Sarah and her disappearance, but it does reinforce how important it is to search this piece of land.

"We want to hear from anyone who may have any information about Sarah's disappearance, or who may have information about how this piece of woodland was used by people wanting to hide items, including stolen goods.
– Detective Chief Inspector Martin Kinchin
Advertisement
Police in Northamptonshire are resuming their search for a teenager who went missing 16 years ago.
Officers say they have reviewed this case again and again over the years, but never found Sarah Benford's body.
This time, new witnesses have come forward with new information and that's brought them back to woods in Warkton near Kettering.
Officers have searched this wood for Sarah Benford's body before - they're back because of new witnesses & new info https://t.co/0jUxDSIQo4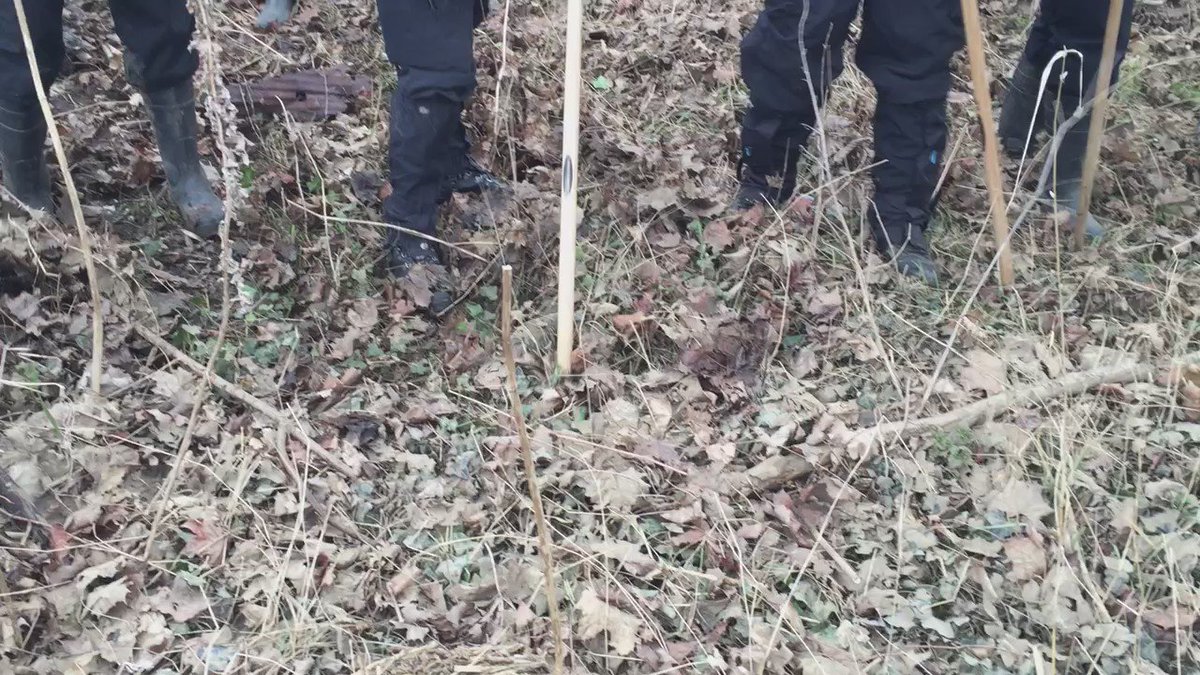 It would have been Sarah's 30th birthday on Saturday and police are re-appealing for information to help them find her body and give her family closure.
Police searching woods in Warkton near Kettering nearly 16 years after teenager Sarah Benford went missing https://t.co/oSFrcLD7By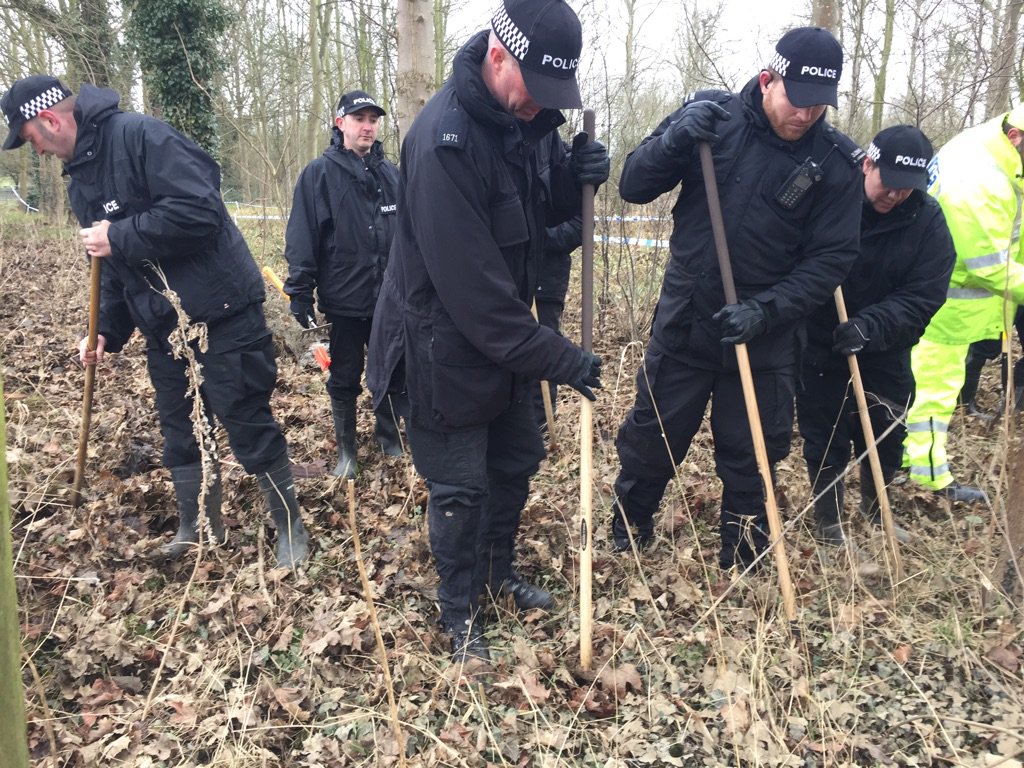 Police officers are today carrying out searches for a missing Northamptonshire teenager.
Read the full story ›
A major shake-up of local government in Northamptonshire has been proposed - which could see the county council cease to exist.
Read the full story ›
Advertisement
A crash involving two lorries and other vehicles has closed the A43 in Northamptonshire in both directions.
It is affecting the stretch of road between the Round Spinney roundabout at Northampton and the junction with the A14 at Kettering.
The air ambulance is close to the scene of the crash naer Sywell.
A Northamptonshire Police Officer who was convicted of murdering his wife has been dismissed from the force.
PC Adrian Goldsmith killed Jill Goldsmith at their home near the force's headquarters in Northampton last summer.
He was dismissed without notice after a fast track misconduct hearing found he had committed gross misconduct having breached the standards of professional behaviour.
Mr Goldsmith, who was not present at the hearing, was convicted at Stafford Crown Court on 29 January 2016 of the murder of his wife. At the hearing today, which was chaired by Chief Constable Simon Edens, he was formally dismissed from the force.
His conviction for murder was found to be a breach of the police's Code of Conduct, specifically, honesty and integrity and discreditable conduct. In his absences, Goldsmith was represented by his Police Federation advocate, who offered no mitigation.
The first thing I want to say is to express my own sympathies to the family and friends of Jill Goldsmith, who so violently lost her life.

"As chief constable, I am responsible for leading an organisation that is committed to protecting people from harm. We are particularly committed to protecting people from violence in their own homes.

"As an officer of Northamptonshire Police, PC Goldsmith represented the force, and his actions were a gross betrayal of the force's values as well as society's standards.

"His actions leave me with no other conclusion than to say he is not fit to be a police officer and is therefore dismissed without notice from the police service."
– Chief Constable Simon Edens
Northamptonshire Police will hold a public disciplinary hearing today to discuss the future of an officer who murdered his wife.
PC Adrian Goldsmith killed Jill Goldsmith at their home near the force's headquarters in Northampton last summer.
He was found guilty of her murdered following a trial last month and has ben sentenced to a minimum of 15 years in prison.
It is expected he will be formally dismissed from the force.
Just hours after being told he was surplus to requirements - Courtney Lawes is back with England's 6Nations Rugby squad.
It comes after lock Joe Launchbury has been ruled out of Saturday's RBS 6 Nations match against Ireland, the Rugby Football Union has announced. Northampton Saints Lawes has been called into the squad as a replacement.
Load more updates