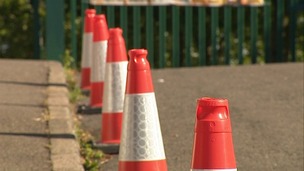 People living next to a school in Northamptonshire are piloting a scheme aimed at stamping out inconsiderate parking.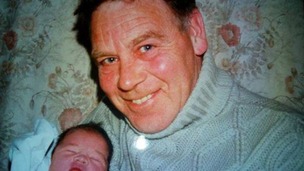 A family from Northampton are desperately trying to raise funds to bring their critically ill father home from the Philippines.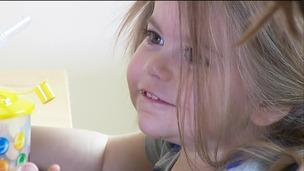 A mother from Northampton is calling on the NHS to warn pregnant women about a common virus which can affect their unborn babies.
Live updates
Police have launched an investigation after a man received a broken arm after a fight in a Northampton pub car park.
The incident happened outside the Bat and Wickets in Louise Road, close to the Racecourse, at about 3.45pm on Monday.
Three men were involved in the fight. One was left with a broken arm. His black Volkswagen car was also damaged.
Police would like to speak to one of the men who was Asian, about 5ft 10in, heavily built and clean shaven with a bald head.
Witnesses, or anyone with any information, can call the police on 101 or Crimestoppers anonymously on 0800 555111.
The arbitration service ACAS has been called in to a dispute between scientists, support staff and Northampton General Hospital.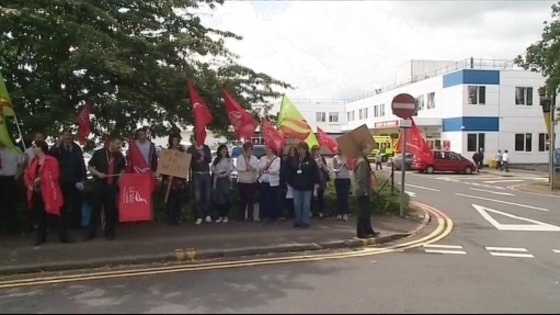 The dispute is over pay and conditions along with the introduction of new contracts.
Both sides have welcomed the talks with ACAS.
Advertisement
It's the memorial to one of the most infamous footnotes in British Political history.
Spencer Perceval was the Northamptonshire MP, who rose to the highest position in the country only to be murdered inside the Houses of Parliament.
Today a permanent memorial was unveiled in Westminster to a man who became famous as the only British Prime Minister to have ever been assassinated.
Click below to watch a report from ITV News Anglia's Rob Halden-Pratt
Soldiers welcomed back home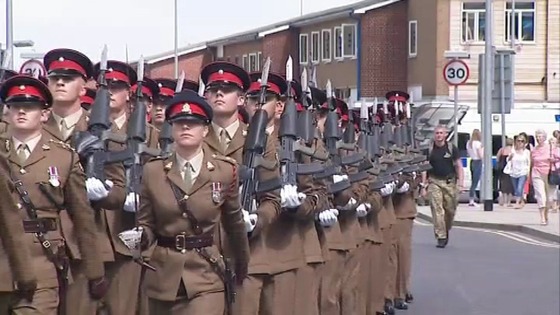 Hundreds of people lined the streets of Corby this morning to welcome home soldiers from the Royal Anglian Regiment following their tour of Afghanistan.
Around 200 service men and women marched from West Glebe Pavilion to Corby Borough Council using the 'Freedom of the Borough' awarded to them in 2012.
Another homecoming parade is due to take place in Kettering this afternoon.
Further celebrations will be held in Bedford and Stevenage later this week.
Anglia Weather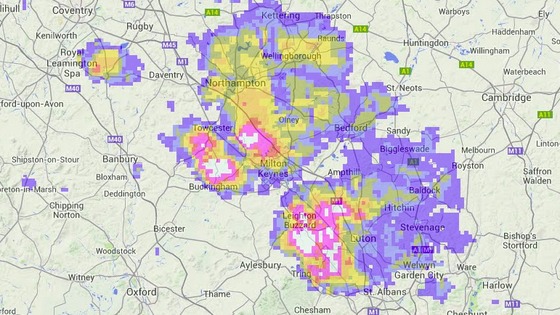 Torrential downpours are affecting parts of the Anglia region as hot air arrives from the continent.
The white areas on the rainfall radar indicated rain rates in excess of 32mm per hour.
Heatwave conditions are expected in the area today with temperatures up to 32°C.
Read more: The latest Anglia Weather
Pictures: Your images of the storms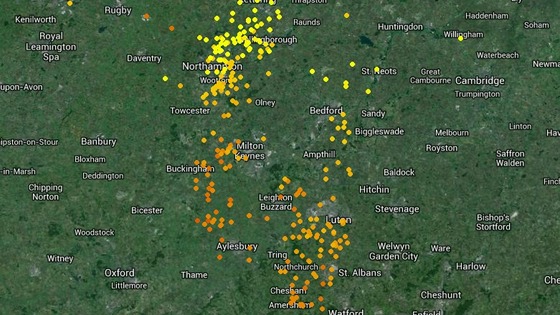 Email your pictures of the weather near you by sending them to angliaweather@itv.com
First World War Centenary: ITV Anglia schools project
Earlier this year, ITV News Anglia launched its First World War Centenary School Report and asked children from across the region to tell us a Great War story from their area.
Our latest tale was sent in by 10-year-old Eloise Griffiths from Kingsley Primary School in Northampton.
Like so many people trying to find out about war veterans in their family, Eloise knew very little about her great-great-grandfather, who worked as a clicker, cutting out leather at one of the town's famous shoe factories.
So we sent her out with a camera and armed with just a name, an address, a job title and a few photos.
With the help of a few other people, she has been able to trace the story of John Wright - soldier and clicker.
Click below to watch John Wright's story
Advertisement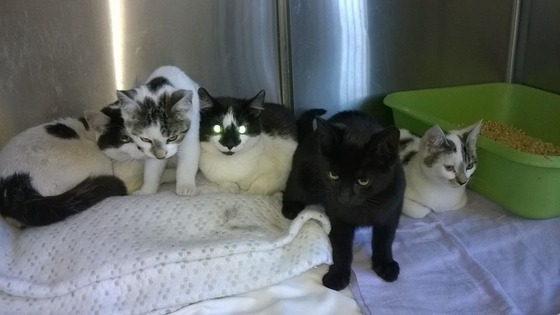 An animal rescue centre in Northamptonshire says it's seen a sharp increase in the number of unwanted cats.
5 cats were dumped on a road near to Animals in Need in Little Irchester on Monday.
The centre now has more than 60 cats in its care and is appealing for people to help re-home them.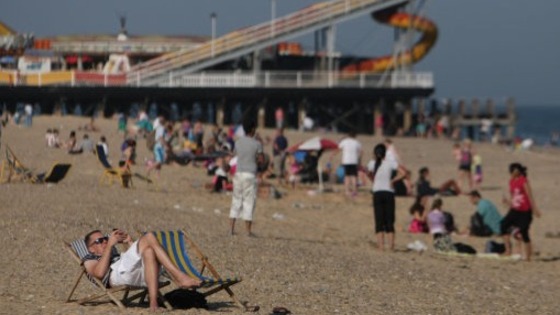 There's a warning by Public Health England this morning of heatwave conditions across the East of England for the next few days.
The high temperature alert's been issued as forecasters predict at least two days of very high temperatures.
People are being advised to stay out of the sun during the hottest part of the day.
Anglia Weather
Writtle near Chelmsford recorded the highest temperature in the UK on Wednesday 16 July with a maximum of 27.9°C (82.2°F).
It is forecast to get much hotter on Thursday and Friday and the Met Office has issued a heat-health alert.
Other highs in the Anglia region on Wednesday 16 July
27.3°C in Cavendish, Suffolk
26.7°C in Santon Downham, Suffolk
26.5°C at Andrewsfield near Braintree, Essex
26.2°C in Wattisham, Suffolk
26.1°C in Weybourne, Norfolk
25.7°C in Cromer, Norfolk
Region's police target suspected paedophiles
The region's police have made dozens of arrests as part of a nationwide operation targeting suspected paedophiles.
Led by the National Crime Agency, 45 forces across the country, including Bedfordshire, Essex, Suffolk, Hertfordshire, Norfolk, and Thames Valley, focused their efforts on people who were accessing indecent images of children online.
In total, Operation Notarise led to 660 arrests and helped to safeguard more than 400 children.
Among those arrested were doctors, teachers, scout leaders, care workers and former police officers with unsupervised access to young people.
Action by the region's forces included:
14 arrests by Bedfordshire Police. One had been charge, 13 remain on bail.
10 arrests of men aged between 18 and 66 by Suffolk Police. All are on bail.
Seven men, aged between 29 and 68, arrested in Norfolk.
A total of 347 computers and 36 mobile phones seized across Norfolk and Suffolk.
24 men arrested and 20 children safeguarded in Essex. In total 31 search warrants were carried out.
Seven people arrested in Hertfordshire. All are on police bail.
30 people arrested and more than 10 children safeguarded by Thames Valley Police.
NCA Deputy Director General Phil Gormley said: "This is the first time the UK has had the capability to coordinate a single targeted operation of this nature.
"Over the past six months we have seen unprecedented levels of cooperation to deliver this result.
"Our aim was to protect children who were victims of, or might be at risk of, sexual exploitation.
"A child is victimised not only when they are abused and an image is taken. They are re-victimised every time that image is viewed by someone.
Load more updates
Back to top