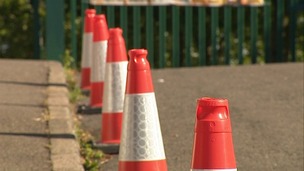 People living next to a school in Northamptonshire are piloting a scheme aimed at stamping out inconsiderate parking.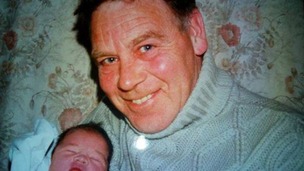 A family from Northampton are desperately trying to raise funds to bring their critically ill father home from the Philippines.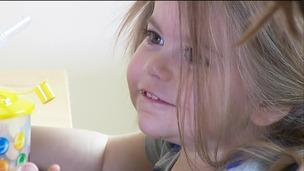 A mother from Northampton is calling on the NHS to warn pregnant women about a common virus which can affect their unborn babies.
Live updates
Egyptian statue gifted to Northampton sells for £16m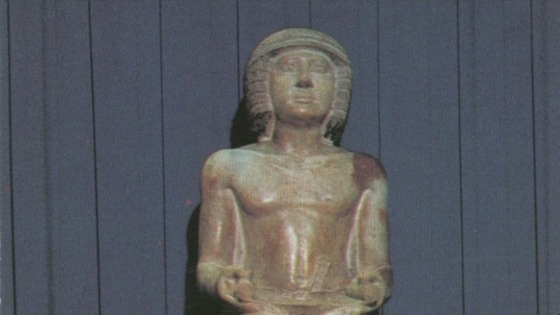 An ancient Egyptian statue that was gifted to the town of Northampton in 1880 was sold last night at auction in London for nearly £16million.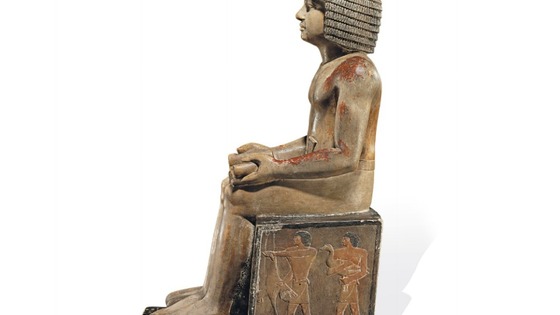 The Borough Council which owns the Sekhemka statue will use its share of the proceeds for a new £14million extension to Northampton Museum and Art Gallery.
The rest will go to Lord Northampton, whose ancestors originally donated the statue.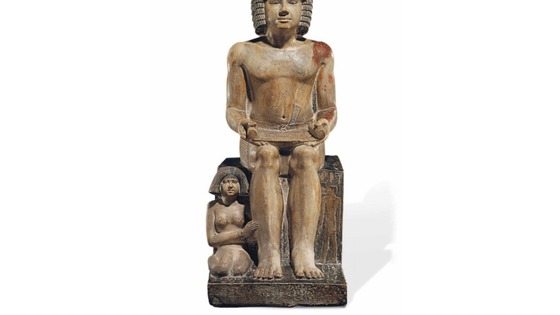 Man found guilty of churchyard murder
A man was today found guilty of murdering Jamie McMahon in Northampton last year. He'd been on the way home from a night out with friends but was attacked and killed for £20 and an IPhone.
The jury convicted 33 year old Michael Francis of murder and robbery. His friend, 19 year old Mark Lewis, had already pleaded guilty to both charges. Olivia Paterson was in court.
Advertisement
Man found guilty of churchyard murder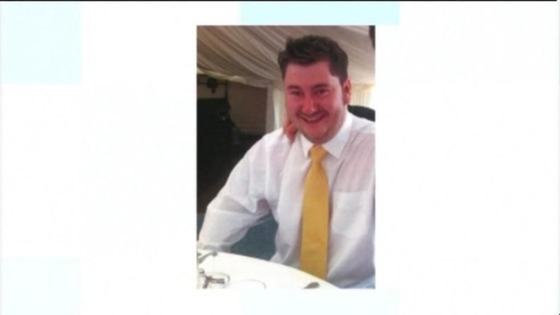 A man has been found guilty of murdering Jamie McMahon in a churchyard in Northampton.
The 26-year-old was left for dead at St Giles' Church in October last year. 19-year-old Mark Lewis had already admitted robbery and murder but the jury had to decide if Michael Francis, who's 33, was also guilty.
He had admitted being in the graveyard on the night but denied being part of the attack. The jury, who retired yesterday afternoon, today found him guilty of murdering Jamie.
In court, the public gallery was packed with Jamie's family and friends. Many held hands and sobbed as the verdict was read out.The judge, Mr Justice Mayo, said Lewis and Francis will both receive life sentences. He will set the minimum term on the 1st of August.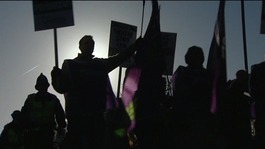 The region's bracing itself for the largest Public Sector strikes since 2011.
Read the full story
Fire breaks out at Castle Ashby estate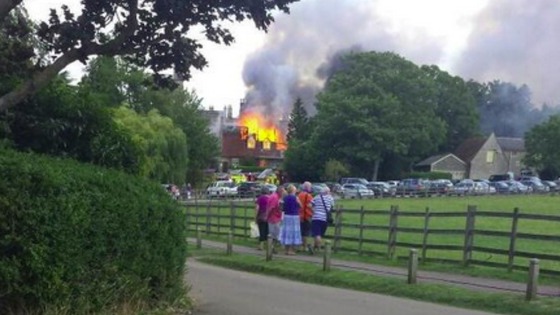 A fire has broken out at the historic Castle Ashby estate near Northampton.
Crews were called at 3pm after flames were spotted in a building used as the estate office.
Nine fire crews from Northamptonshire, Bedfordshire and Buckinghamshire are at the scene.
The fire is said to be under control and hasn't spread to the main house.
Report: Cop had raped wife before killing her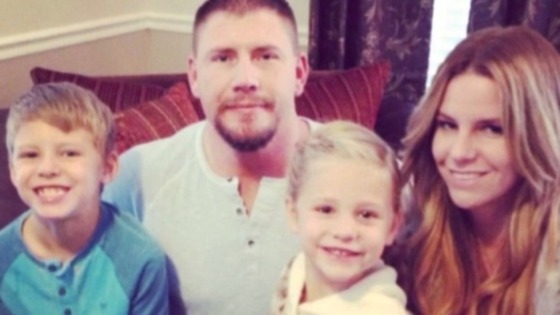 Police in America have released details of an investigation into the murder of a Northampton woman and her children by her police officer husband.
Utah policeman Joshua Boren used his Police-issued handgun to shoot and kill his wife Kelly, their two children and his mother-in-law, also from the Northampton, before killing himself.
According to a report by the Spanish Fork Police Department, Mr Boren had previously drugged his wife, before raping her and filming it on several occasions.
The report also suggested that the couple's marriage was coming to an end and several text messages described as "heated" were exchanged before the murder.
Advertisement
Egyptian government tries to stop statue sale
The Egyptian government has denounced Northampton Borough Council for its plans to sell an archaic Egyptian statue at Christie's this Thursday.
The Museums Association is also warning that they may have to cancel Northampton's membership if the sale goes ahead.
But the council insist the statue will be sold, and say it will pay for a much needed expansion of the town's museum.
Click below to watch a report from ITV News Anglia's Elodie Harper
Police appeal for missing man from Kettering
Police searching for 25-year-old Richard Chandler can confirm that a body of a male has been found in the Delta Lakes area of Llanelli this afternoon.
Family have been informed.
Formal identification has not yet been completed.
The body of a man from Northampton who vanished four days ago has been found in woodland more than 80 miles away from his home. Jonathan Stickland's body was found near Farnborough in Hampshire. His death is not being treated as suspicious.
Six years ago the life of Oli Lewington from Wellingborough in Northamptonshire changed beyond all recognition when he underwent a double lung transplant. Before the operation he was on oxygen 24 hours a day and had virtually no energy.
Now he has a job, a wife and has written a book about his experiences. This week is National Transplant Week and Oli is encouraging people to sign up to the National Organ Donor Register. Sarah Beecroft reports.
Load more updates
Back to top