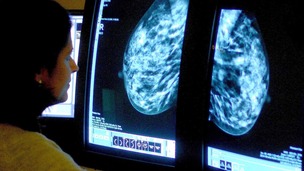 Scientists at the University of East Anglia have made an advance in breast cancer research.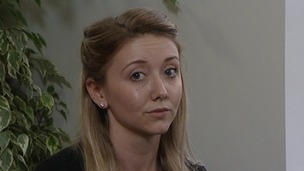 A driver who boasted on Twitter about colliding with a cyclist has apologised for what she calls a "stupid tweet".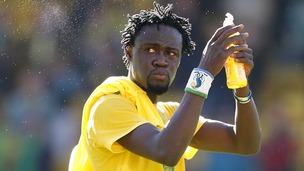 Norwich City's on-loan striker Kei Kamara has left the club and returned to his parent club Sporting Kansas City in the USA.
Live updates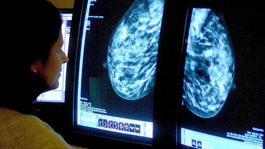 Scientists at the University of East Anglia have made an advance in breast cancer research.
Read the full story
Cycle boast driver apologises
Cyclist hit by "Tweet row" motorist welcomes her apology
The cyclist knocked down by a motorist who then tweeted about it, has welcomed an apology from her.
Trainee chef Toby Hockley was taking part in a cycling event in Norfolk on Sunday when the incident happened.
Emma Way, 21, tweeted, "'Definitely knocked a cyclist off his bike earlier - I have right of way he doesn't even pay road tax! #bloody cyclists."
Ms Way appears on ITV News Anglia to apologise for her actions.
Click below to watch Malcolm Robertson's report:
Click here to watch the interview with Emma Way
Advertisement
Cycle boast driver apologises
'Cycle tweet' driver speaks exclusively to ITV Anglia's Jonathan Wills
Click here to see the interview with the cyclist Emma Way hit, Toby Hockley
Chemical magic at the University of East Anglia
Children from across the region have been in Norwich this week, taking part in a range of scientific challenges at the University of East Anglia.
Around 160 students attended the Salters' Festival of Chemistry event, which aims to get young people interested in science.
Cycle boast driver apologises
"I'm sorry" says cycle tweet girl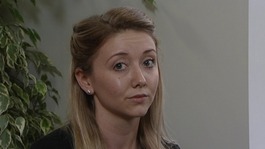 A driver who boasted on Twitter about colliding with a cyclist has apologised for what she calls a "stupid tweet".
Read the full story
Advertisement
Norwich cathedral peregrine chicks growing fast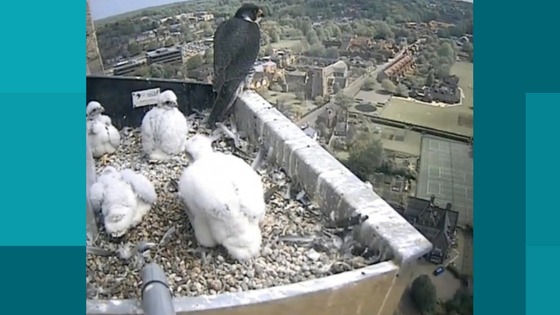 Three weeks after the first one hatched, the peregrine falcon chicks atop the spire of Norwich cathedral are growing fast.
According to the Hawk and Owl Trust, the four chicks are now sporting their first feathers among their down. Their parents are also leaving them for longer periods.
The British Trust for Ornithology is hoping to ring the chicks this week to gleam vital scientific information about the life of the birds once they leave their roof-top perch.
Police concerned about missing Norwich woman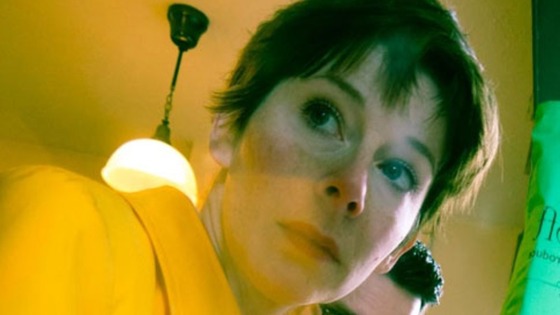 Norfolk Police say they're increasingly concerned for the welfare of a 36-year-old woman who has gone missing from Norwich.
Emma Belka was reported missing at about 4pm on Sunday 19 May after last being seen at 1.45pm by her partner.
Emma Belka is white, around five foot tall, of slight build, with light brown, bobbed styled hair, has a pale and freckly complexion and is very slim.
It is possible she's wearing a pink T-shirt and blue jeans and a very tight leather jacket.
The search has so far centred on the areas around Easton Road, Unthank Road, Eaton Park and Earlham Park.
Race for Life: Events held across the region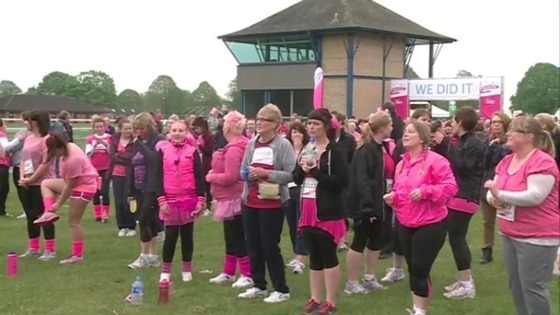 Thousands of women have been taking part in Race for Life events over the weekend. This was the scene at the Royal Norfolk Showground near Norwich and there were similar events across our region.
They were raising money for Cancer Research UK, with many of those competing having been directly affected by the disease.
Chloe Smith MP to run 'Race for Life' for her father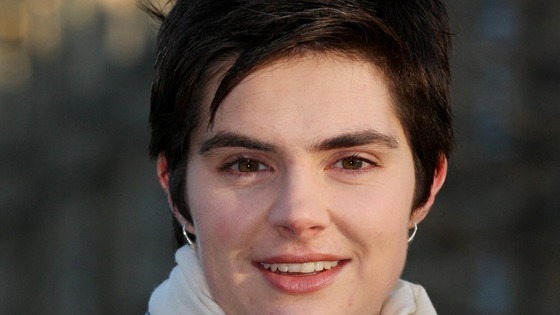 Chloe Smith, Member of Parliament for Norwich North, is running 'Race for Life' today at the Norfolk Showground.
Chloe will be running 5km as part of Cancer Research's annual Race for Life event at the Norfolk Showground in Norwich. She speaks out to say that her father beat bowel cancer in the last year, and she will be running in support of him and all those affected by cancer.
She regularly runs Race for Life events and will be joining thousands of other women at the event in Norwich to raise money and awareness of Cancer Research UK.
Chloe is also patron of the Blue Ribbon Foundation, a charity founded by a resident of Old Catton which seeks to raise awareness and encourage dialogue about male cancers, and she is encouraging both men and women to take care of their health and be aware of the signs of cancer.
Chloe comments: "My father beat cancer in the last twelve months, so just as for many other people doing the Race, it's now an important and very personal issue to me.
"I pay tribute to all the hundreds of participants every year and I'm looking forward to running on 19th May. Please sponsor me or any other participant if you are able to, to help Cancer Research UK. But most of all - why not sign up and take part too?"
Load more updates
Back to top