Firefighters in Norfolk have spent the night tackling a major blaze at a former hospital.
At its height, eight crews were on the scene at Macmillan Way in Little Plumstead, near Norwich, attempting to get the fire under control.
People living nearby were asked to keep their windows and doors closed.
Firefighters were first called out at 1.45am this morning but remain on the scene.
So sad, why would someone do this, lovely old hospital building. Old Hall, Little Plumstead https://t.co/aUvPrykiZE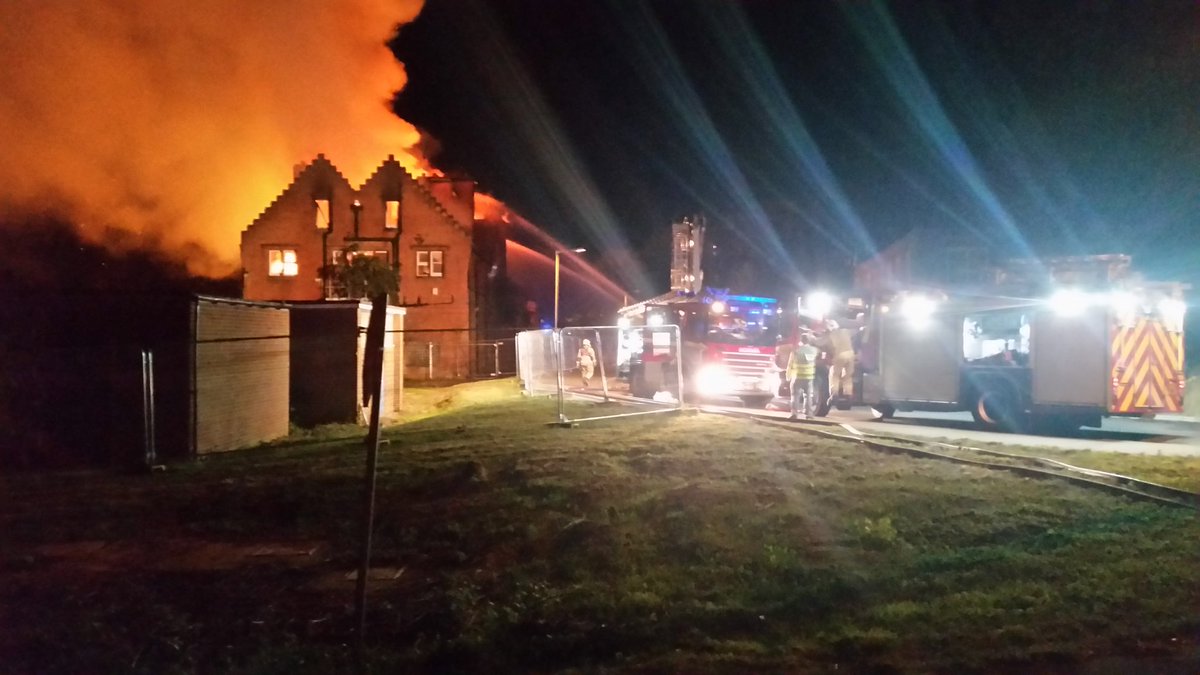 Day six will see defending Olympic champion Laura Trott take to the track for the first time in Rio.
Read the full story ›
Advertisement
Festival-goers are being warned to watch out for signs of measles ahead of Norwich's Sundown festival.
It's after hundreds of cases were reported to Public Health England across the UK this year.
It's being put down to people missing their MMR jab when they were younger.
The NHS say these are the initial symptoms to look out for:
Cold-like symptoms, such as a runny nose, sneezing, and a cough
Sore, red eyes that may be sensitive to light
A high temperature (fever), which may reach around 40C (104F)
Small, greyish-white spots on the inside of the cheeks
The University of East Anglia has been ranked third in the country for student satisfaction- ahead of Cambridge and Oxford.
It scored 91% on a National Student Survey and is the only English mainstream university to achieve a top-five ranking every year since 2005.
Individual subjects at the UEA were also highly rated. History, Molecular Biology, Biophysics and Biochemistry all achieved first place positions.
The University of Essex were also in the running - ranked 8th nationally.
Norwich cyclist Emma Pooley's bid to win another Olympic medal has ended this lunchtime.
The 33-year-old competed in the women's time trial in Rio - the same event she won silver in eight years ago.
She finished the course in just over 46 minutes to finish in 14th place overall.
The gold went to America's Kristin Armstrong.
Advertisement
Ipswich MP Ben Gummer says the new East Anglia rail contract is a "staggeringly good result" for the region.
Read the full story ›
The line-up for the Autumn Literary Festival held at the University of East Anglia has been announced.
Among those taking part are Lord of the Rings actor Bernard Hill and former Liberal Democrat leader Paddy Ashdown. The festival kicks off in October.
Norwich City chairman Ed Balls has been confirmed as the first contestant on this year's Strictly Come Dancing
Read the full story ›
Thousands of runners have helped raise a lot of money for charity after taking part in the second Run Norwich 10k race.
Read the full story ›
Load more updates