Flooding hits the East of England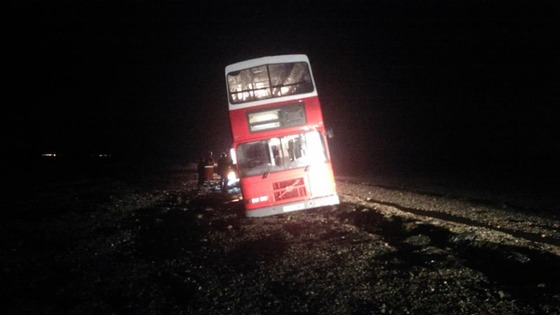 Emergency services were called after a bus got stuck on the Osea Island causeway in Essex on Friday evening.
It happened at about 6.30pm. The driver had left the island before the tide went out and drove off the road. The vehicle was recovered the next day, there were no reported injuries.