Fire investigators have this afternoon finally been able to enter a house where a man died in a suspected gas explosion.
Crews were called to a blaze at at bungalow at Back Lane in Eye, near Peterborough, on Friday morning.
Neighbours reported smelling gas and hearing a loud bang.
But investigators were unable to access the property to confirm the cause of the fire because it was structurally unsafe.
This afternoon, the fire service said it was now safe to enter the bungalow and they hoped to determine the cause as soon as possible.
Neighbour Mark Short has described how he ran into the house next door to rescue its sleeping owner.
"It looked like her roof was on fire - it was just catching - so the first thing was to get in before anything started happening. I don't even remember what it was like inside.

"She had a walking frame but she had no shoes on and there didn't look like there was any time to start hunting for shoes so we just thought we would pick her up and carry her out.

"To get in the other house was definitely a no chance because the door was melting."
– Mark Short, neighbour.
One man has died in a suspected gas explosion at a bungalow in Eye near Peterborough.
It happened yesterday evening in Back Lane. Five five crews were called to the scene.
An investigation is already underway to find the cause and a structural engineer has been called in to help make the building safe before the body can be removed.
Watch Russell Hookey's report below
Advertisement
The leader of the Labour Party, Jeremy Corbyn, will give a speech at a community centre near Peterborough this afternoon.
He will outline his plan to make Britian better off after Brexit.
Mr Corbyn will say: "There can be no question of giving Theresa May's Tories a free pass in the Brexit negotiations.
"Unlike the Tories, Labour will insist on a Brexit that works not just for City interests, but in the interests of us all."
Post mortems are due to be carried out later today on two pedestrians who died following a collision in Yaxley near Peterborough last week.
Thomas Northam and his friend Thomas Fletcher were killed when they were walking along the B1091 last Tuesday.
A man from Essex has been charged in connection with their death.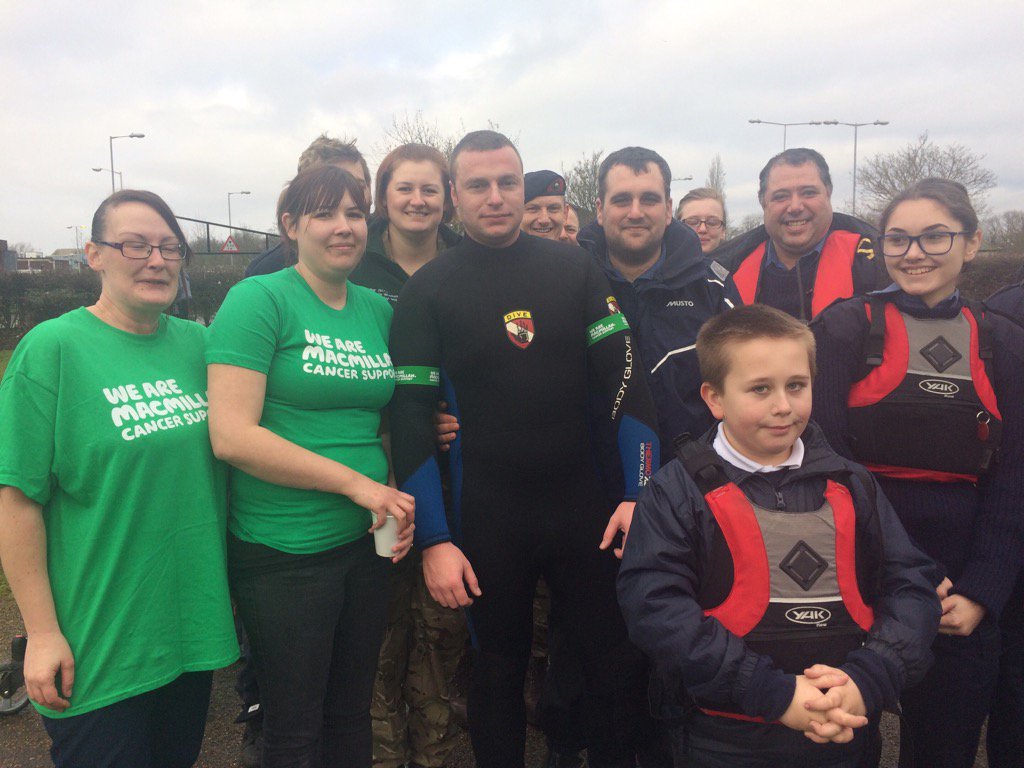 A man from Peterborough has swum eight miles up the River Nene to raise money for charity.
Dan Edgerton braved near freezing temperatures to complete the swim from Wansford in Cambridgeshire to Peterborough.
He has so far raised over a thousand pounds for MacmillanCancer.
Posh manager Barry Fry was surprised during an interview with ITV Anglia when his phone rang.
He was giving his thoughts ahead of their big FA Cup clash with Chelsea.
Watch what happened here.
Cameraman Gary Mabee had to start the interview again after The Match of the Day theme tune interrupted their chat.
Advertisement
Tributes have been paid to the two young men killed in a road crash in Yaxley.
Thomas Northam and Thomas Fletcher were described as kind-hearted and always able to put a smile on the face of their friends.
Peterborough Regional College also paid tribute to Thomas Fletcher, who studied there in 2013.
A 38-year-old man from Essex arrested on suspicion of causing death by dangerous driving and ABH remains in custody at Thorpe Wood Police Station.
Tom and Thomas were two of the most gentle and kind-hearted boys I have ever known, they always knew how to put a smile on your face.
– Frazer Love, Friend
Peterborough Regional College and the engineering department are saddened to hear of the loss of Thomas at such a young age. Thomas worked hard to achieve his engineering qualifications and showed a lot of potential as an engineer and was well liked by his fellow students and lecturers alike. Thomas was always friendly, and was helpful to his fellow students in his class and able to share his skills and experience to help them with their work. Our thoughts go to all his family at this sad time.
– Peterborough Regional College
Police are on the hunt for four people after a video of a man allegedly sexually abusing a dog emerged on Facebook.
The video apparently showed a white boxer dog being abused then beaten.
Cambridgeshire Police confirmed they were investigating after being contacted by the RSPCA on Thursday (5/1).
The video has since been removed from Facebook. The man involved is thought to be from Peterborough.
We were contacted on Thursday by the local RSPCA Inspector for Peterborough regarding reports of a video published on social media of a man sexually abusing a dog. "We are working with the RSPCA to identify and locate those allegedly involved and take any appropriate action."
– A Cambridgeshire police spokesman
An RSPCA spokesman said: "The RSPCA has been made aware of a video on social media of a man, thought to be from the Peterborough area, assaulting a dog.
"We are working with Cambridgeshire Police and would like to hear from anyone who may have seen the video themselves or who has a copy of the video to contact police on 101 or our appeal line on 0300 123 8018."
Two men who died in a collision earlier this week have been formally identified.
Thomas Fletcher, 19, of Meadow Walk, Yaxley, and Thomas Northam, 22, of Lilac Walk, Yaxley, were killed in the collision on the B1091 at Farcet, near Yaxley, just after 11am on Tuesday (January 3).
A 38-year-old man from Essex arrested on suspicion of causing death by dangerous driving and ABH remains in custody at Thorpe Wood Police Station.
Anyone with information is asked to contact police on 101 or Crimestoppers, anonymously, on 0800 555 111.
Bosses at Peterborough Hospital say they are full and are beyond black alert status.
Patients are being asked to consider all treatment options before attending A&E.
The hospital say they are running at 107% capacity and are working to reduce the pressure on the emergency department.
Load more updates