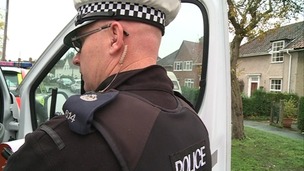 There have been demands today for much tougher penalties for using mobile phones in cars.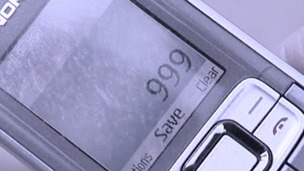 An ITV News Anglia investigation has found 999 police phone lines are still being clogged up with tens of thousands of non-emergency calls.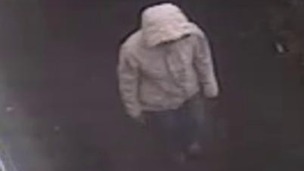 Police in Essex have released CCTV images of a number of people who they say might be vital witnesses to a suspicious fire in Southend.
Live updates
A man is seriously ill in hospital after he was stabbed in Haverhill in Suffolk last night. The man, who is in his thirties, arrived at Addenbrookes Hospital in Cambridge at just before 11pm.
Police have not yet been able to get a full account of what happened. They have closed off Haverhill Recreation Ground, where the stabbing is thought to have taken place. Officers are also at an address in Montford Court.
Detectives want anyone who might have information on the incident to contact them.
Detectives say they are no longer treating the death of a woman in Harlow as suspicious, after a post-mortem was carried out on her body.
The 25-year-old woman was found dead at a house in Jocelyns yesterday afternoon.
After the discovery, a 38-year-old man was arrested and released on bail. Essex Police say that the man has now been released from bail, and faces no further action.
Advertisement
A post mortem is due to be carried out today on the body of a 25-year-old woman who was found dead in Harlow in Essex.
Police were called to a house on Jocelyns yesterday afternoon, at just after 1pm. A 38-year-old man from Harlow has been arrested and released on bail, pending further inquiries. Officers are still guarding the house where the woman was found.
DI Marina Ericsson from the Kent and Essex Serious Crime Directorate said:
"At this time the circumstances leading up to this death of a young woman remain unclear.
"I am looking for anyone who has any information to contact detectives at Harlow police station as soon as possible."
Police in King's Lynn are continuing their investigation into the death of a man, believed to be in his 50's, whose body was found at a flat on the Fairstead Estate yesterday afternoon.
His death is currently being treated as unexplained and this morning a Home Office post-mortem will be carried out to help establish the cause of death. A cordon remains in place around the property and police enquiries continue.
Police in Cambridge are investigating after several suspected heroin users were taken ill.
Ambulance staff have treated two people in King Street and one at Jesus Green.
Senior officers are urging anyone who has information about the supply of drugs in the city to contact them.
Alec Wood has been appointed as new Deputy Chief Constable for Cambridgeshire Constabulary.
He is currently Temporary DCC with Lincolnshire Police and succeeds DCC John Feavyour who retires in August after 30 years police service.
Alec joined Lincolnshire Police in 1986, serving in both uniform and CID roles.
He was a senior investigating officer for a number of years and also the Head of Crime, during which time he oversaw a number of complex murder and serious crime investigations.
Advertisement
30 people have been arrested by police in Cambridgeshire on suspicion of drink-driving since the launch of the force's summer campaign.
More than 1300 motorists have been stopped as part of the crackdown which started in June and runs until July 1.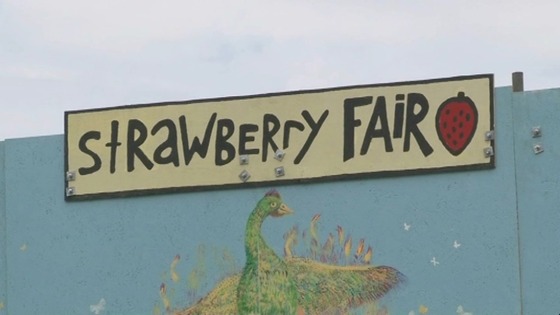 A community policing operation will be in place for this year's Strawberry Fair in Cambridge this Saturday. Cambridgeshire Police say they have been working closely with fair organisers and Cambridge City Council to ensure a fun, family-friendly event for visitors this weekend.
Inspector Steve Poppitt, in charge of the operation, said: "This year's event has a real family focus and we have been working hard with the Strawberry Fair Committee and city council.
"Our planning has looked at the best way to tackle past issues at the event and minimise disruption for residents.
"Local officers will be on hand to ensure public safety and support the fair organisers' security operation.
"There will be practical measures in place to prevent the fair being spoiled by alcohol or drug misuse and criminal and anti-social behaviour."
Chair of the Strawberry Fair Committee, Kam Sanghera said: "Strawberry Fair continues to work closely with the police, city council and residents' associations to bring to Midsummer Common a happy, well run fair for everyone to enjoy.
Victims' voice for Northants police
Northamptonshire has become the first place in the country to get its own victims' commissioner.
Angela Sarkis has been appointed by the county's Police and Crime Commisioner Adam Simmonds.
She'll head up Victims Voice which will look at whether the current services which support victims of crime are fully supporting their needs.
ITV News Anglia's Russell Hookey has been to meet her.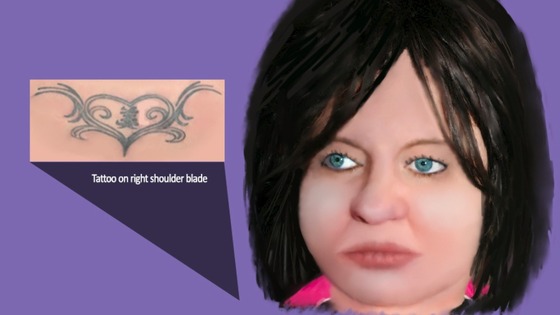 Police are trying to identify the body of a woman found at Bierton near Aylesbury.
They have issued an e-fit of the woman who is believed to be between 18 to 22-years-old.
She had black-dyed hair and a distinctive tattoo on her right shoulder blade.
She was wearing a black hoodie with 'Lonsdale' in bright pink writing across the front, blue jeans and black Nike trainers.
Police believe that she may have been sleeping rough in a local barn and could have been from a county bordering Buckinghamshire.
Load more updates
Back to top