Portrait of Kate unveiled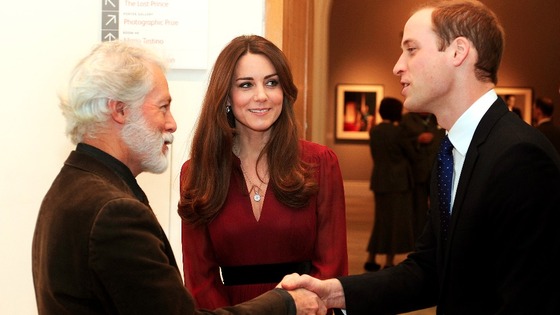 The first official portrait of the Duchess of Cambridge was unveiled today. The Duchess and her husband the Duke had a private viewing of the painting this morning.
It goes on display to the public this afternoon. The royal couple spent around 10 minutes looking at the portrait privately then met Emsley and his wife Susanne and daughter Marie.