Sugar crafters from the Anglia region are helping to create a 6ft wedding cake - for the Queen and Duke of Edinburgh's 70th anniversary.
Read the full story ›
It may have been chilly for the warriors and well-wishers waiting to greet The Queen in Norwich - but she was met with a warm welcome.
Read the full story ›
Advertisement
The Queen has arrived in Norwich to visit a special art exhibition.
ITV News Anglia reporter Tanya Mercer grabbed this video as her car arrived at the University of East Anglia's Sainsbury Centre for visual arts where hundreds of people gathered to greet her.
The Royal Family remain at Sandringham in Norfolk for their winter stay.
The red carpet is ready - and the reporters are getting a little chilly - but there is no sign of the Queen in Norwich so far.
Crowds have gathered to welcome monarch who is due to arrive at the Sainsbury Centre for Visual Arts at the University of East Anglia very soon.
The Queen will take a tour of its special Fiji exhibition.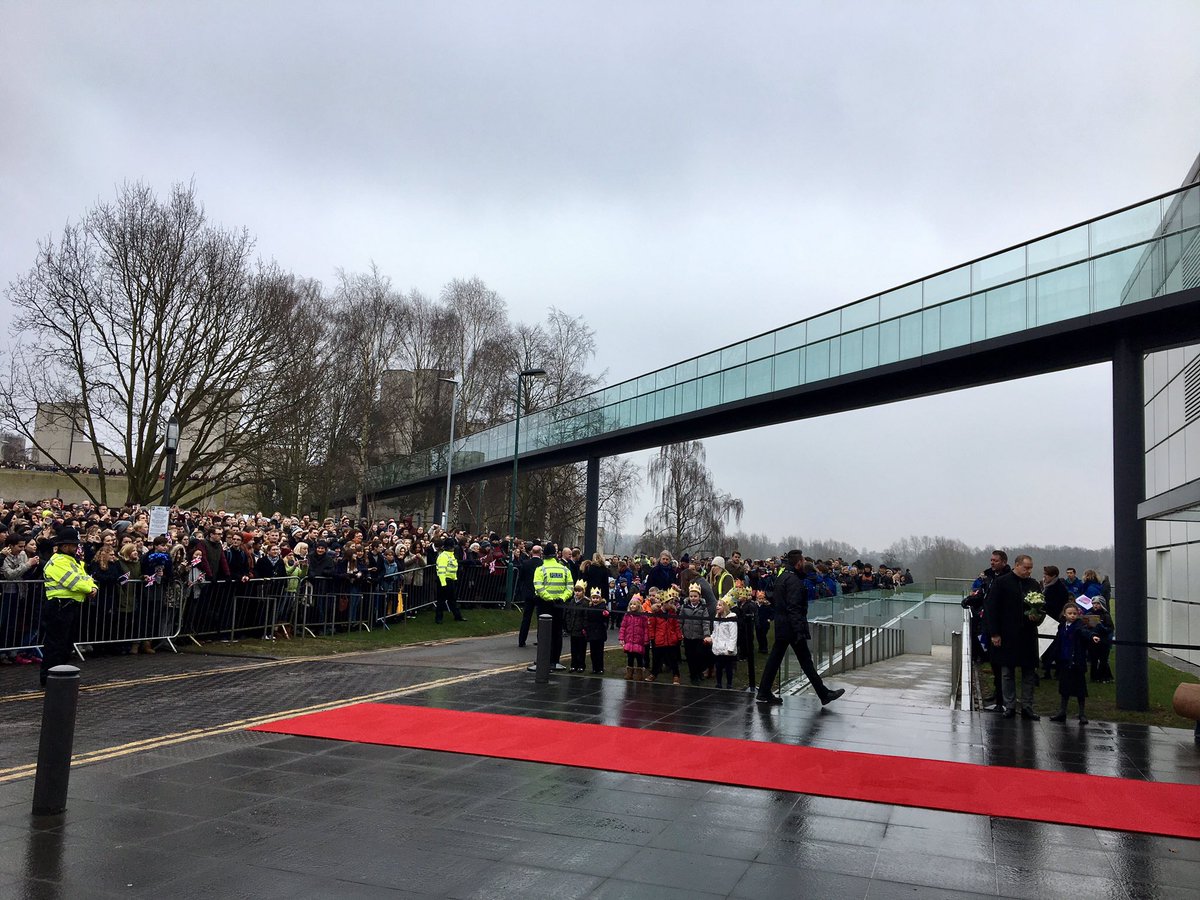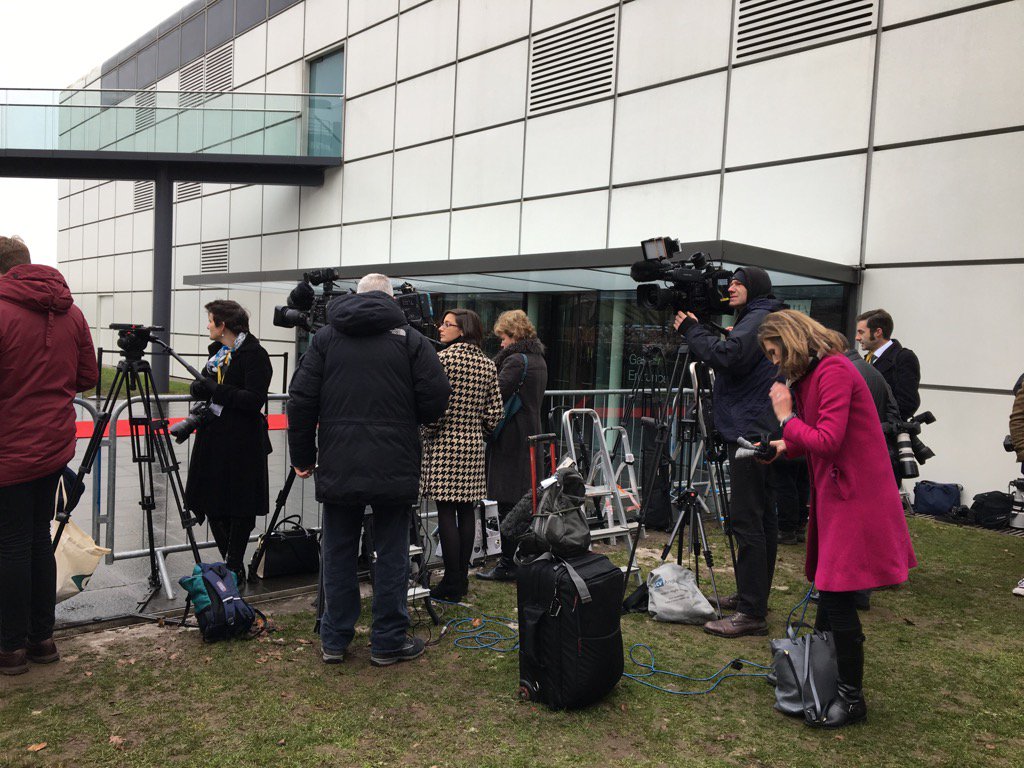 The Queen and the Duke of Edinburgh are due to arrive in Norwich later to visit The University of East Anglia.
Read the full story ›
The Queen is to unveil a statue of herself with thoroughbred horses and open a horse racing heritage centre when she visits Newmarket.
Read the full story ›
Advertisement
The Queen's Christmas break in Norfolk as come to an end - as she today boarded a train bound for London.
She was photographed walking along the platform at King's Lynn station before joining other passengers on the journey to King's Cross.
The Queen arrived at the Sandringham Estate in the middle of December and has made a number of public appearances during her seven-week stay, including attending a ceremony honouring those who died in the Gallipoli campaign.
Next month the Queen will become the longest serving Monarch in British History, and here on ITV News Anglia we'd like to hear your memories of her reign.
If you have footage you filmed of the Queen during one of her many visits to our region, then we'd like you to get in touch.
Perhaps you have photos or video of the day the Queen came to your school, town or workplace?
If you'd like to take part then email us at anglianews at itv.com, send us a message via Facebook or Twitter or you can write to us, at ITV News Anglia, Anglia House, Norwich Norfolk, NR1 3JG
The 60th anniversary of the Coronation of Queen Elizabeth II is being celebrated in a special service at Norwich Cathedral today at 3.30pm.
The event marks sixty years since Queen Elizabeth's coronation ceremony in Westminster Abbey on 2 June 1953, 18 months after she succeeded her father King George VI as monarch.
Cambridge has been getting the royal treatment as the Queen and Duke of Edinburgh opened a maternity unit and rode the bus
Read the full story ›
Load more updates