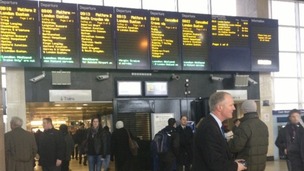 Overhead line problems have again brought rail delays in the Northampton and Milton Keynes areas.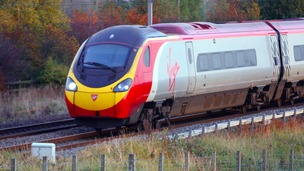 A report by MPs claims the failures over the West Coast rail contract will cost taxpayers "at least £50 million".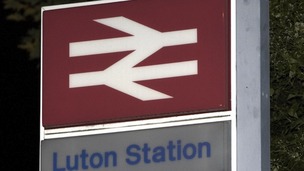 Thousands of train passengers are potentially facing severe delays until the end of the week due to "extensive" damage to power cables.
Live updates
Greater Anglia named top rail operator
One of the region's rail companies has been named train operator of the year just days after being ranked among the worst in a customer satisfaction survey.
Greater Anglia, who run services from London Liverpool Street to Norwich through Norfolk, Suffolk, Essex and Cambrideshire took the Train Operator of the Year award at the industry's Oscars on Wednesday night.
Click below to watch a report from ITV News Anglia's Emma Hutchinson: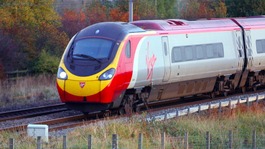 A report by MPs claims the failures over the West Coast rail contract will cost taxpayers "at least £50 million".
Read the full story
Advertisement
More misery for rail passengers
Network Rail apologises for delays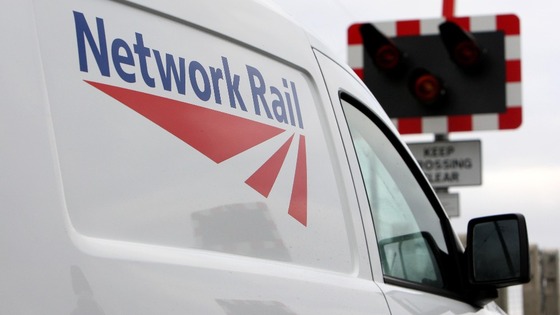 Recent overhead power problems in Hertfordshire and Cambridgeshire which led to rail chaos were caused by "component failures", Network Rail has said.
The company said it had identified exactly which components failed at Radlett in Hertfordshire and at St Neots in Cambridgeshire.
Network Rail has apologised to travellers who were caught up in the delays.
"We are carrying out further work to establish the reasons so that we can minimise the chance of repeat failures in the future," said a company spokesman.
More misery for rail passengers
RAIL: St Neots lines now open
All lines are now open at St Neots after overnight repairs. There's disruption on First Capital Connect trains between Peterborough and King's Cross - buses will continue to supplement services between Peterborough and Biggleswade until 7am. Delays are also possible on East Coast trains.
More misery for rail passengers
There has been more travel misery for thousands of rail passengers after the collapse of more than half a mile of overhead wires in Cambridgeshire.
All services between London and Peterborough were cancelled this morning and commuters are facing ongoing disruption this evening.
Services run by East Coast and First Capital Connect were hit hardest, affecting passengers including those on trains to and from Peterborough, Stevenage and Cambridge.
It follows severe delays for rail passengers last week caused by problems to the overhead line at Radlett in Hertfordshire.
More misery for rail passengers
Thousands of rail passengers travelling between Peterborough and London have faced major delays because of damage to around a kilometre of overhead wires at St Neots in Cambridgeshire
Advertisement
More misery for rail passengers
Delays - Network Rail statement
Shortly before 2pm a spokesman for Network Rail said: "Following damage to more than one kilometre of overhead line equipment at St Neots last night our engineers have been working around the clock to restore the best possible service for passengers.
"Two of the four lines have opened to diesel traffic, allowing a limited service to run. From around 2pm we will be able to 'coast' East Coast electric trains under the damaged area which will allow more services to run where rolling stock is available."
"East Coast services are stopping additionally at Huntingdon and Peterborough to allow First Capital Connect passengers to make connections.
"Engineers will be going back in tonight to continue repair work. Further information about services on Thursday will be issued as soon as it is confirmed.
More misery for rail passengers
East Coast mainline disruption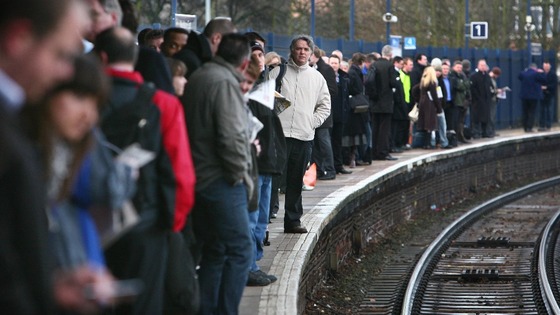 Rail passengers between London and Peterborough endured more morning misery when an overhead line problem led to major disruption to key services.
On the East Coast line, no trains were able to run during the Wednesday morning rush-hour.
There were reports that scores of passengers had been left stranded at London's King's Cross station overnight after the last train to Leeds was cancelled.
The latest overhead line problem is at St Neots in Cambridgeshire and is affecting a number of train companies.
On First Capital Connect, buses replaced trains between Biggleswade and Peterborough, with journey times extended by up to 60 minutes
Grand Central and First Hull Trains' services were unable to run between Peterborough and King's Cross, but it was hoped that a limited East Coast service would be able to operate between Peterborough and King's Cross after 9.30am.
A Network Rail spokesman said: "We apologise to passengers for the significant disruption this is causing to services. We're doing everything we can to repair the damage and get people moving as quickly as we possibly can."
Major rail delays
Train services to return to normal after repairs to power lines
Train services into London should be back to normal tomorrow for commuters across Bedfordshire, Hertfordshire and Northamptonshire.
It follows a week of disruptions caused by damage to overhead power lines at Radlett. Network Rail was due to finish the repairs this weekend.
Major rail delays
More delays for rail commuters
Rail commuters in Bedfordshire, Northamptonshire and Hertfordshire will have another day of major delays.
There are delays of up to 60 minutes on East Midlands services.
First Capital Connect are warning that there are delays between Luton and London St Pancras International of 30 minutes.
Load more updates
Back to top