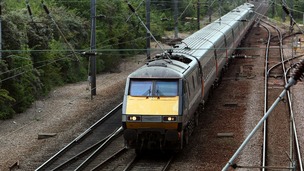 The Government has been accused of "smashing apart" a key rail line over its plans to "bulldoze through" its re-privatisation.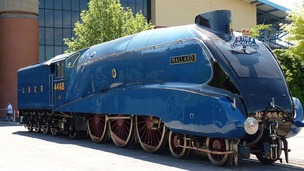 Seventy-five years ago today, a new world record was set deep in the English countryside.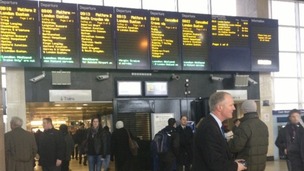 Overhead line problems have again brought rail delays in the Northampton and Milton Keynes areas.
Live updates
Major rail disruption
Over-running engineering works have caused chaos for tens of thousands early morning commuters heading to London at the end of Bank Holiday weekend.
Services running from King's Lynn in Norfolk, Cambridge and Stevenage in Hertfordshire were all affected.
First Capital Connect has put in place a reduced emergency timetable after dozens of train services were cancelled during the morning.
Network Rail was working on the line at Alexandra Palace in north London over the weekend and there were problems discovered after testing.
Click below to watch a report by ITV News Anglia's Olivia Paterson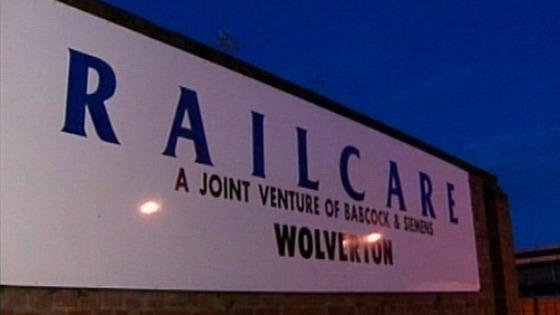 The rail repairs and refurbishment firm Railcare, which has a site in Milton Keynes, has been sold to a German company.
The firm which went into administration earlier in August was bought by Knoor-Bremse Rail Systems UK Limited.
It will secure work at the Wolverton and Glasgow sites and save two hundred skilled jobs there.
Advertisement
Major rail disruption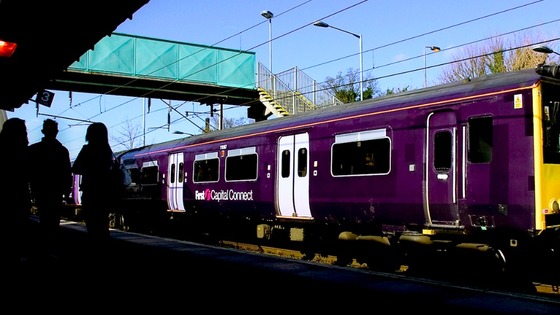 An emergency timetable has been put into place after major disruption on rail services from Hertfordshire, Cambridgeshire and Norfolk into London's King's Cross.
Urgent engineering work is taking place in the Alexandra Palace area of north London.
First Capital Connect is operating an amended timetable. It affects services to and from places like King's Lynn, Ely, Cambridge, Peterborough, Stevenage, Letchworth and Royston.
Business bosses slam HS2 'folly'
National
The HS2 high-speed railway project is needed because without it, the existing rail network will be "full by the mid-2020s", the Department for Transport said today, after the Institute of Directors slammed the initiative.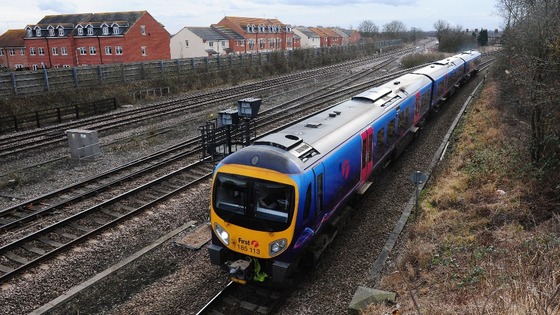 A spokeswoman said: "The scheme is forecast to generate over £50 billion of benefits for the UK economy but we know we must maximise every economic benefit HS2 has to offer.
"That is why the HS2 Growth Taskforce was created, headed up by Lord Deighton, to work with city and business leaders to ensure we are capitalising on every opportunity to help regeneration, job creation, investment opportunities and in building a skilled UK economy."
Business bosses slam HS2 'folly'
National
There is "no other alternative" that delivers the "benefits" of HS2 said chief executive of the project today, after the Institute of Directors slammed the initiative.
While we respect the right of the IOD to state its case, we believe that HS2 will provide value for money and will bring about a transformational change to the economic geography of our country...

The IoD have not yet released their polling data but it is clear that their members are strongly in favour of increasing capacity with 80% supporting investment in long-distance trains and 41% supporting HS2.
Business bosses slam HS2 'folly'
National
Investment in the West and East Coast main lines as well as a variety of other infrastructure projects would be a "more sensible option," the director of the Institute of Directors said today after it slammed the HS2 high-speed rail project. Simon Walker added:
Businesses up and down the country know value for money when they see it, and our research shows that they don't see it in the Government's case for HS2.

We agree with the need for key infrastructure spending, but the business case for HS2 simply is not there. The money would be far better spent elsewhere and in a way that will benefit much more of the country.
Advertisement
Business bosses slam HS2 'folly'
National
The Institute of Directors (IoD) has said that a central part of the Government's current economic case for HS2 was that time spent on a train is unproductive.
However, the IoD said its recent research showed that this assumption was "wildly inaccurate", as only 6% of directors say they never work on a train. According to the figures:
48% of members say they spend at least half of the journey working
26% work for between a quarter and half the time
21% spend up to a quarter of the journey time working productively
Business bosses slam HS2 'folly'
National
The Institute of Directors (IoD) has joined those calling for HS2 to be scrapped, branding the £50 billion high-speed rail project "a grand folly".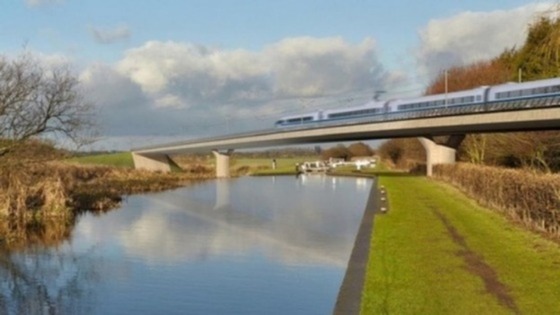 A survey of IoD members found that just 27% feel HS2 represents good value for money, and 70% say the scheme will have no impact on the productivity of their business.
The survey also showed that there was little enthusiasm for the project even in the regions where the benefits are supposed to be strongest.
Northampton's new station
Work has begun on a new £20 million railway station in Northampton.
It's used by more than two million people every year and is a key part of the regeneration plans for the town.
Click below to watch Russell Hookey's report.
HS2 could cost £80 billion
Richard Wellings from the Institute for Economic Affairs has said there is now more pressure for the scheme to be cancelled and that money should be spent on other transport projects.
Load more updates
Back to top