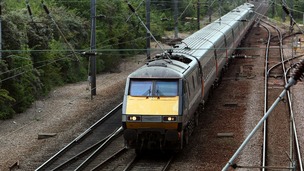 The Government has been accused of "smashing apart" a key rail line over its plans to "bulldoze through" its re-privatisation.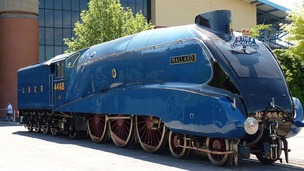 Seventy-five years ago today, a new world record was set deep in the English countryside.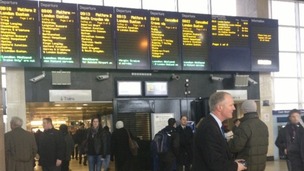 Overhead line problems have again brought rail delays in the Northampton and Milton Keynes areas.
Live updates
HS2 could cost £80 billion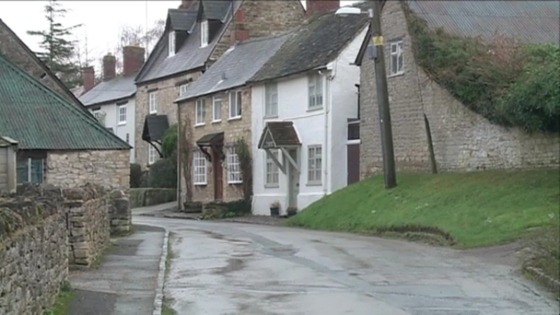 The cost of the HS2 rail project which will travel through parts of Buckinghamshire and Northamptonshire could reach at least £80bn, almost double the current estimate.
The study by the Institute for Economic Affairs called for the project to be scrapped according to the Sunday Telegraph.
In the report, to be published tomorrow, the IEA says the cost of the scheme has been vastly underestimated, and argues that the £80billion price tag could deliver £320billion of value if spent on road and other rail and transport projects.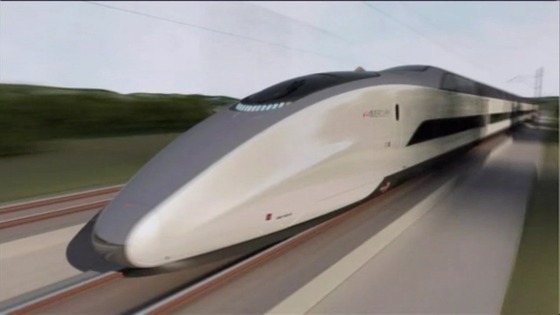 Campaigners are also warn that more than half a million people will have their lives affected by the project's construction.
HS2 has been launched to provide a 250mph rail link between London and Birmingham from 2026.
The report suggested that the government's £42.6bn estimate would spiral because of a variety of factors, including changes to routes and extra tunnelling to placate opposition from campaigners; new stations, grants for regeneration and compensation for towns and cities bypassed by the new line.
An HS2 spokesman told the paper: "We have considered all construction access routes as part of the development of the draft Environmental Statement... The consultation was open to all members of the public to respond.. We have sought to provide construction access with minimal disruption.
In developing the subsequent formal Environmental Statement, we will be considering how we can further reduce any adverse impacts. HS2 Ltd is still developing transport routes for the construction of the line, accordingly it is not possible to definitively say how the road network will be used."
Anglia Travel
Trains between Ely and Norwich are facing delays of up to 20 minutes because of a problem with a level crossing at Lakenheath in Suffolk.
The route affected is Ely, Lakenheath, Thetford, Attleborough, Wymondham and Norwich.
Network Rail says it doesn't yet know when services will return to normal.
Advertisement
A person has been hit by a train at Woburn Sands near Milton Keynes.
Network Rail says no trains are running between Bedford and Bletchley until further notice.
Buses will replace trains between the two stations.
The stations affected are Bedford, Bedford St Johns, Stewartby. Millbrook, Lidlington, Ridgmont, Aspley Guise, Woburn Sands, Bow Brickhill, Fenny Stratford and Bletchley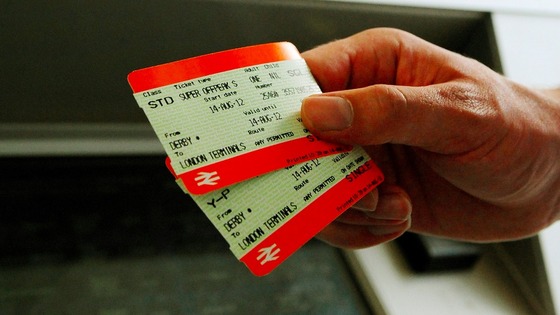 Commuters face a 4.1% surge in regulated rail fares next year after official figures showed stubbornly high inflation in July.
Retail price index inflation dipped to 3.1% in July from 3.3% in June - meaning train passengers will see a sharp rise in prices from January because regulated fares are pegged to the index.
Discounting by fashion retailers and lower air fares offset higher prices at the fuel pumps to help edge consumer price index (CPI) inflation down to 2.8% in July from 2.9% a month earlier, the Office for National Statistics said.
This year passengers were hit with a 4.2% average rise in regulated fares - although this was lower than initial plans for a 6.2% fares surge.
The Government retreated from plans to allow fares this year to rise by 3% on top of RPI in the face of vocal opposition from passengers.
There is Disruption on Greater Anglia services between Ipswich and Cambridge, and between Ipswich and Peterborough due to signalling problem at Bury St Edmunds.
Tickets being accepted on CrossCountry and First Capital Connect services.
Steam train speed record marked
In the world of steam trains they do not come much bigger. Or faster. Back in 1938 The Mallard broke the world record for a locomotive reaching speeds of 126 miles per hour on its way to Peterborough from Grantham.
Well as part of the 75th anniversary celebrations, the Mallard's entire family came to her!
Advertisement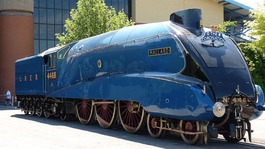 Seventy-five years ago today, a new world record was set deep in the English countryside.
Read the full story
Anglia Travel
Delays of up to 20 minutes on Greater Anglia between Liverpool Street and Cambridge, and between Liverpool Street and Bishops Stortford due to signalling problem at Hackney Downs.
Anglia Travel
There are delays of up to one hour on East Coast main between King's Cross and the north through Peterborough due to a broken down freight train between Newark North Gate and Retford.
A rescue train is being sent to move the affected train. There is currently no estimate for when a normal service will resume.
East Coast rail to be privatised
National
Virgin confirms it is planning to bid for the East Coast line franchise.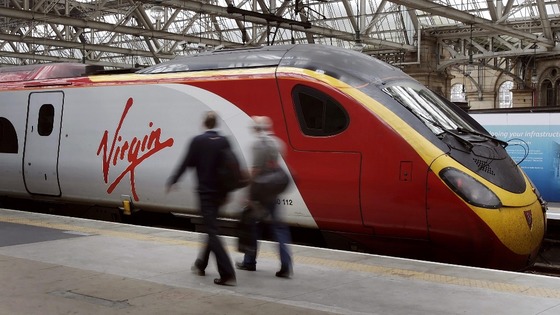 Load more updates
Back to top