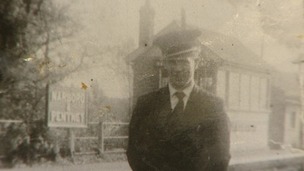 Rod Lock, 81, recalls the day the Beeching axe fell.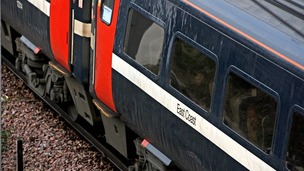 The East Coast main line, which passes through East Anglia, is expected to be back in private hands in less than two years.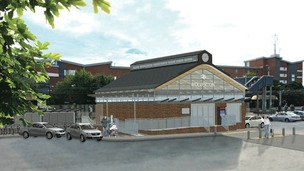 The newly refurbished Wolverton railway station in Milton Keynes is officially opened this afternoon.
Live updates
There is disruption to Greater Anglia services in and out of Ipswich after a vehicle struck a bridge.
All lines are blocked at present with a bridge examiner heading to the site to assess the damage.
There is no estimate for when normal services will resume again.
Signal boxes saved
Five historic railway signal boxes in Norfolk and Suffolk have been preserved by English Heritage.
The buildings are all more than a century old and are great reminders of the golden age of steam railways. Kate Prout reports
Advertisement
A driver's been seriously injured when his car was hit by a train on a level crossing in Suffolk
British Transport Police said it happened at North Green in Saxmundham at 10am.
None of the 70 passengers and crew on board the train, a Greater Anglia, Lowestoft -Ipswich service, was injured.
Beeching's legacy
In our second report to mark the anniversary we look at a line that survived the Beeching axe and flourished and what the future holds across the East.
Many routes from our region head into London Liverpool Street. From there here's Natalie Gray.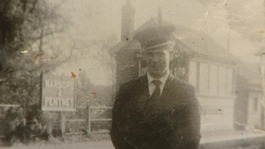 Beeching's legacy
This week fifty years ago a landmark document was published that changed the face of the railway network in this country forever.
Watch Matthew Hudson's report on the economic impact on towns that found themselves without a railway link and how many have fought back.
Advertisement
Beeching's legacy
Although some railways were saved from Dr Beeching's axe, hundreds of others were closed, seemingly gone forever. Among them the line between Peterborough and Rugby.
ITV News Anglia reporter Claire McGlasson took a trip along a route now consigned to the history books.
East Coast rail to be privatised
The Government's confirmed today that the East Coast main line, which runs through Peterborough and Stevenage, will be put out to tender after four years in public ownership. Not everyone's happy about it. Watch Elodie Harper's report.
East Coast rail to be privatised
The Greater Anglia rail franchise covering most passenger train services in Norfolk, Suffolk and Essex is to be extended by more than two years.
The deal with Dutch operator Abellio, which began in February last year, was due to expire next July, to be replaced by a long-term franchise running for around 15 years.
East Coast rail to be privatised
The East Coast main line, which runs through Stevenage and Peterborough, is to be re-privatised under plans announced by the Government.
The franchise has in the past been given up twice by the private sector, with the line being run by the Department for Transport since the end of 2009.
A bidding competition has now started with a new operator expected to be in place by February 2015.
Load more updates
Back to top