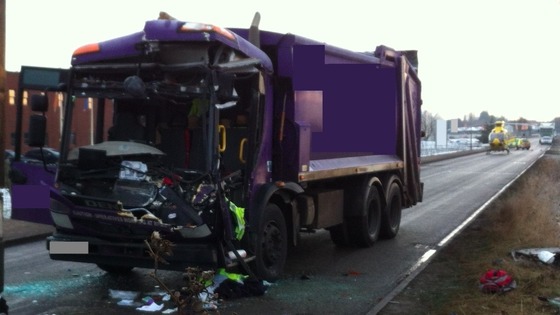 Traffic police investigating a crash involving a dustcart and a parked lorry at March in Cambridgeshire are appealing for anyone who witnessed the incident to contact them.
The collision happened in Hostmoor Avenue at just after 6.30am on Friday 26th January.
Two passengers in the dustcart, aged 47 and 22, have been seriously injured.