A firefighter from Hertfordshire has appeared in court accused of causing the death of a pedestrian after the fire engine he was driving struck the man on a roundabout.
It was the first court appearance for 47-year old David Williams who is accused of causing the death by careless driving of grandfather 58-year old Mitchell Bailey on 18th January 2017.
The father of three died after he was struck by the fire appliance on a roundabout at the junction of Old North Road and Burns Road in Royston.
The charge was not put to the firefighter in court today and he was not required to enter any plea.
His solicitor Rachel Tandy explained to the court that the CPS had only just supplied new information to him and time was needed to consider it before advising him of any plea.
The magistrates adjourned the hearing until February 27, when Mr Williams will next appear before magistrates in St Albans.
At the time of the collision, a crew from Royston Fire Station were heading to reports of a house fire.
A woman whose husband was injured in a crash on the A505 in Hertfordshire is campaigning for immediate safety improvements to be made.
Read the full story ›
Advertisement
A new road sign has been put up in a small German town, directing visitors to their twin town of Royston.
Großalmerode is twinned with the Hertfordshire town. It was presented to officials during an exchange visit by the Royston & District Twinning Association.
A pedestrian has died after being hit by a lorry on a Hertfordshire bypass.
The victim, who was in his 20s, was killed on the A505 at Royston, between the A10 and A1198 junctions.
Police are appealing for dash cam footage from around the time of the collision. PC Jackie Lister, of Hertfordshire Police, said passing motorists may have captured footage of the lorry or pedestrian shortly before it happened.
The man's family has been informed.
An small family-run bus company has stepped in to continue running vital services for rural villages on the Cambridgeshire and Hertfordshire border.
It comes with local councils across our region reducing their bus subsidies leaving some communities feeling cut off.
Brian Clifford, who runs A-2-B buses in Melbourn near Royston, says bigger companies are reluctant to run some country bus routes because they don't make enough money to cover their costs.
Click to watch a report by ITV News Anglia's Stuart Leithes
The killer of children's author Helen Bailey has been ordered to pay almost £100,000 to cover the cost of his trial.
Ian Stewart, 56, is serving a minimum of 34 years for smothering the Electra Brown writer, his fiancee, and dumping her body in a cesspit below their £1.5 million in Royston, Hertfordshire home in 2016.
The 51-year-old was slowly drugged by Stewart over the course of several months as part of a plot to inherit her wealth.
During a brief hearing at St Albans Crown Court, Judge Andrew Bright confirmed £5,100 of the murderer's ill-gotten gains previously confiscated will go to Ms Bailey's estate.
He also agreed to prosecutor Stuart Trimmer's request for costs of £98,455.74 to be met to cover the expenses incurred by the six-and-a-half week trial.
Stewart did not appear at the hearing due to ill health.
Click to watch a report by ITV News Anglia's Liz Summers
Advertisement
The killer of children's author Helen Bailey who murdered her in order to benefit from her multi-million pound fortune faces a forfeiture hearing in court.
Ian Stewart, 51, killed his partner at their home in Royston in Hertfordshire in April last year. Her body was found in the cesspit.
The hearing is designed to ensure that Stewart, who was jailed for life last for the murder, would not financially benefit from the crime.
Fire crews have thanked callers for information after a fire broke out at an agricultrual building in Hertfordshire. Royston and Stortford fire crews were called to the scene at Hare Street. It was eventually brought under control but the building was severely damaged.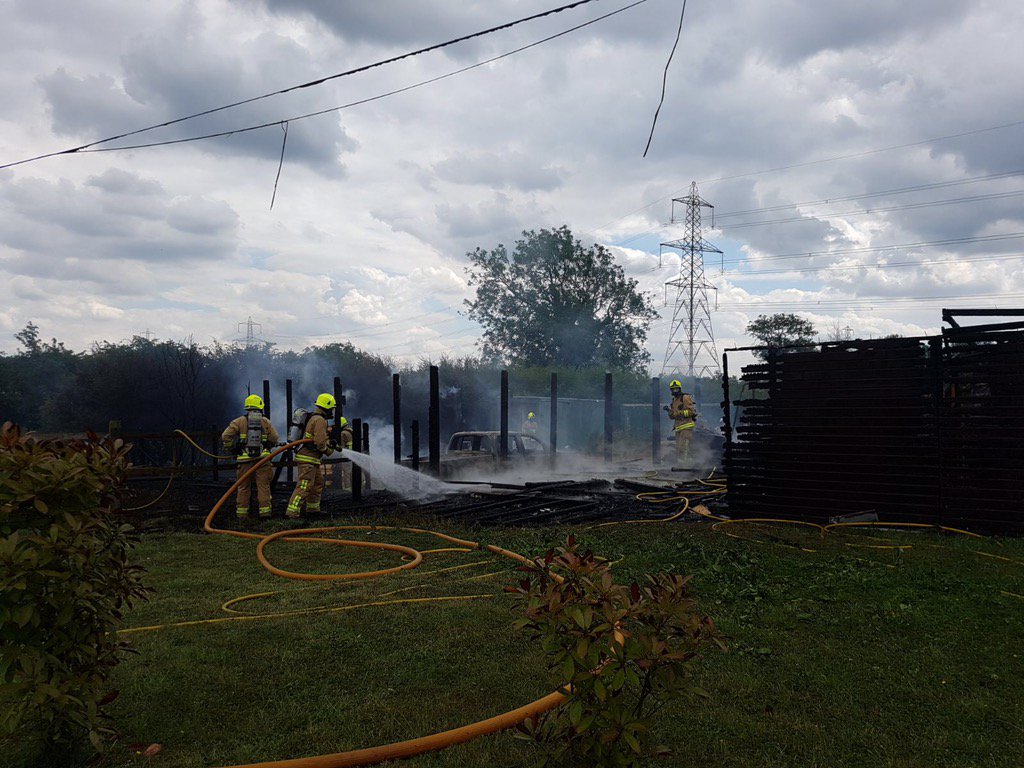 Residents were evacuated from part of Royston this lunchtime after two unexploded WW2 shells were discovered.
The shells were found by workmen in a garden in Kneesworth Street.
The cordon was lifted at a quarter past four after specialist Herts Police officers and Bomb Disposal experts took the shells to open ground in the north of the county for a controlled detonation.
A tiger ravaged by arthritis has had to be be put down by vets at a Hertfordshire zoo.
Read the full story ›
Load more updates