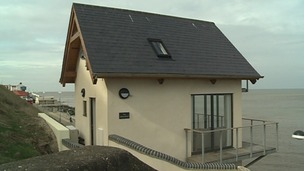 A disused toilet block on the prom at Sheringham in Norfolk has been transformed into a luxury home.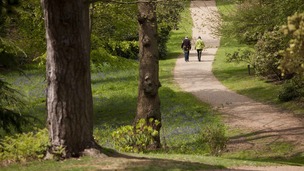 The National Trust has revealed the top ten secret trails that can only be found by foot, with Sheringham Park in Norfolk making the list.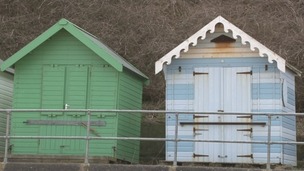 North Norfolk Council has halved the price of renting a beach hut in a bid to encourage more people to visit the coast.
Live updates
Ambulance response times are back under the spotlight after two separate incidents in this region.
In the most recent case a heart attack victim in Sheringham in Norfolk was left waiting for more than three hours and in Ely in Cambridgeshire a motorcyclist was taken to hospital by his brother after an ambulance didn't turn up at all.
The East of England Ambulance Service has to make 50 million pounds worth of savings over five years. They say they'll do this without cutting ambulance crews, but is the service already at its limit?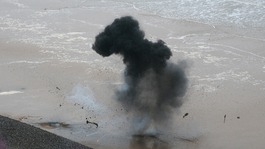 Advertisement
Anglia News in brief
Two phosphorous flares have been found washed up on beaches in Norfolk.
One was found at Sheringham the other at Trimingham. Police are warning anyone who finds similar flares not to touch them but to call the police or coastguard.
Anglia News in brief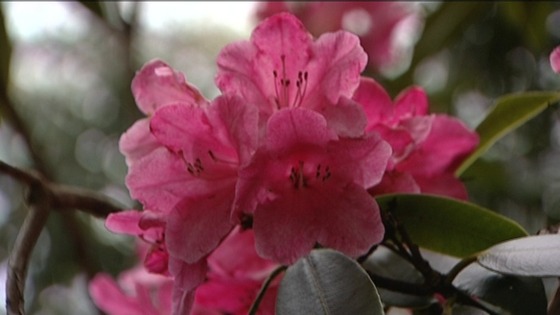 Hundreds of visitors have been enjoying a floral treat at a National Trust estate in Norfolk.
Sheringham Park was designed by Humphry Repton 200 years ago and is famous for its Rhododendrons which are now beginning to flower.
The National Trust will celebrate the 25th anniversary of taking over the park later this month (May 2012)
Load more updates
Back to top