Police in Essex say some motorists are driving carelessly in the snow.
One Inspector in Harlow tweeted a picture of a car officers had stopped with only a small amount of windscreen visible.
My officers just came across this while on patrol in Harlow, driver reported for Careless driving! https://t.co/AhC6sVu5JT
The Highway Code states it's a legal requirement to have a clear view of the road ahead before you set off.
Rule 229 of the Highway Code states:
You MUST be able to see, so clear all snow and ice from all your windows

You MUST ensure that lights are clean and number plates are clearly visible and legible

Make sure the mirrors are clear and the windows are demisted thoroughly

Remove all snow that might fall off into the path of other road users

Check your planned route is clear of delays and that no further snowfalls or severe weather are predicted.
Heavy snow may have been the main topic of conversation in some parts of Essex yesterday, but people living in Tollesbury had something a little more exotic to talk about.
Residents were rather bemused to see an emu running along the snowy streets.
Some posted pictures on social media of the bird named 'Farage', which had escaped from its owner on the other side of Tollesbury Church.
After a chase through the churchyard, the emu was safely captured and returned home.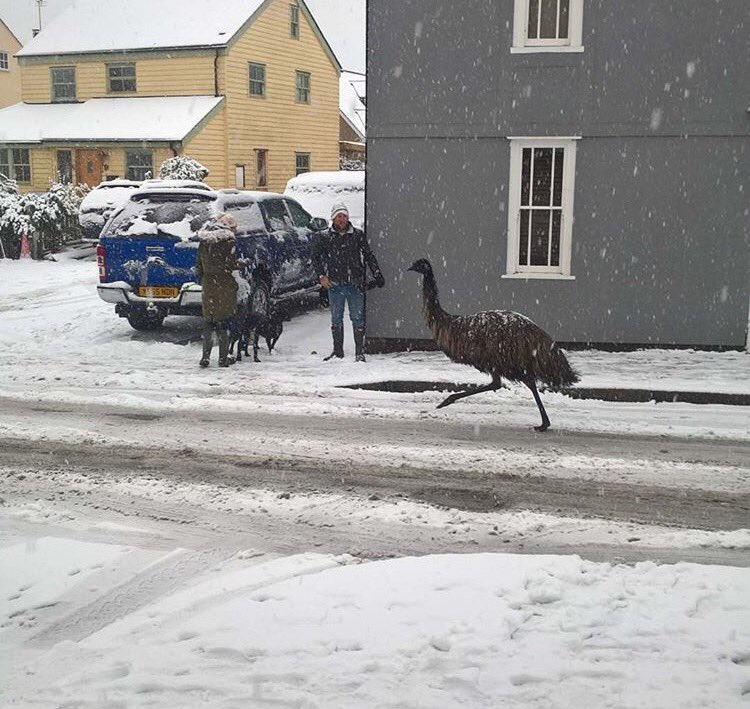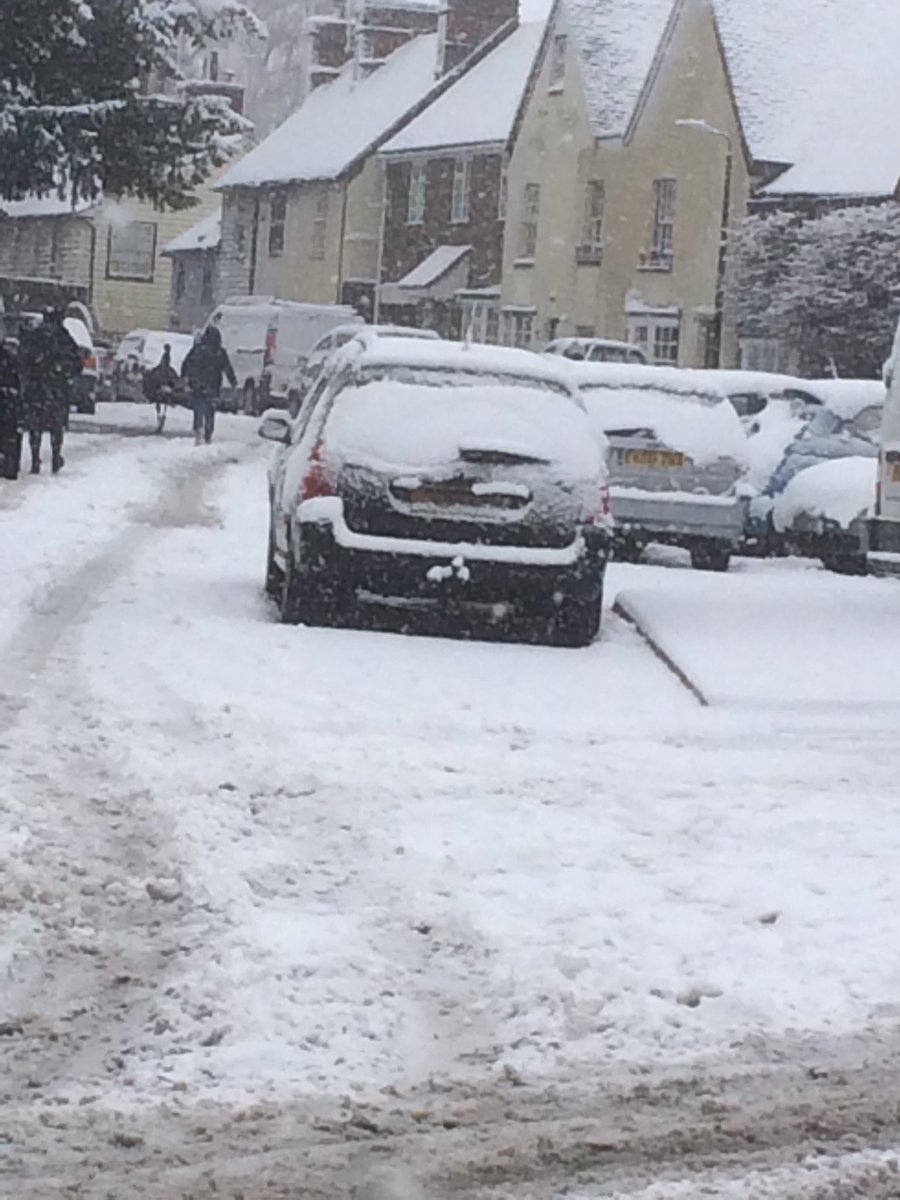 Advertisement
Hundreds of schools across the Anglia region have been affected by heavy snowfall at the weekend, forcing some continued closures.
Read the full story ›
Snow is causing travel disruption across the East. London Luton Airport was closed for a period of time and there are problems on the roads
Read the full story ›
There is widespread heavy snow across the Anglia region and here are a selection of pictures from ITV Anglia viewers.
Read the full story ›
Advertisement
National Rail says heavy snow is causing disruption to routes in East Anglia today.
The following services are currently affected:
Stansted Airport
Owing to points failures at various locations, trains between London Liverpool Street and Hertford East, Stansted Airport and Cambridge are subject to delays, alteration and cancellations.
Trains between Cambridge and Stansted Airport have been suspended and passengers are advised to travel via Bishops Stortford.
There's also disruption between Kettering and Corby with no services available.
There is disruption on the roads in the Anglia region and airports are warning of delays as heavy snow is falling across much of the area.
Read the full story ›
Snow is expected early on Sunday morning for the East of England which could cause travel disruption.
Read the full story ›
A yellow and amber warning has been issued for snow on Sunday. Driving conditions could be dangerous with disruption to travel.
Read the full story ›
Load more updates