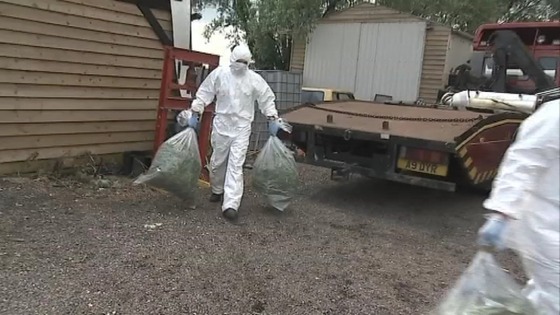 A second cannabis factory has been found in Soham near Ely in as many weeks.
Police raided two properties in the town in the early hours of this morning.
They discovered around 300 cannabis plants in a building in Hass Road.
A 56-year-old man and 59-year-old woman have been arrested.
Last week officers found thousands of cannabis plants in an industrial unit on Regal Drive.