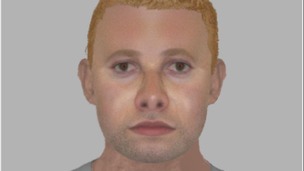 Detectives investigating a street robbery in Southend have released an e-fit of a man they want to identify.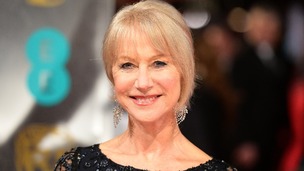 Dame Helen Mirren, who was born in Leigh-on-Sea in Essex, has been awarded a Bafta Fellowship.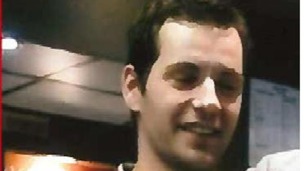 Police are stepping up the search for a missing man from Southend as fears grow for his safety.
Live updates
Police are investigating a crash between two cars and a motorbike in Southend which led to the arrest of two motorists.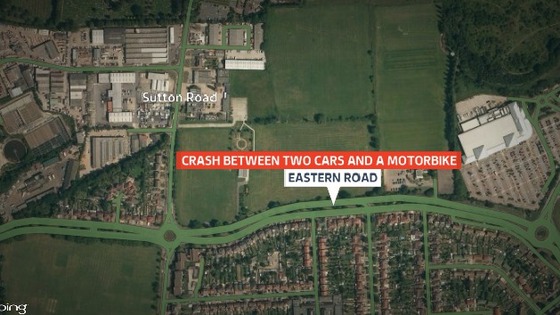 A red Ferrari, a black Mercedes and a black Honda motorbike all struck each other on Eastern Avenue near its junction with Sutton Road shortly before 8pm last night.
The male motorcyclist, who lives locally and is in his 20s, was taken to Southend University Hospital by paramedics after sustaining non-life-threatening chest injuries.
The drivers of the Ferrari and the Mercedes were arrested at the scene on suspicion of driving dangerously. The two men, who live locally and are aged 21 (Ferrari) and 41 (Mercedes), are now on police bail.
Anyone with information can contact investigating officers at Southend Road Policing Unit on 101.
Police are appealing for witnesses after a woman had her bag snatched in Southend.
It happened at around 11.45am on Thursday, July 24, in Queensway. The victim, a 67-year-old woman from Westcliff was on her way to work when she was approached by a man on a bike.
"The man grabbed the victim's bag and she was dragged to the ground. She tried to hang onto it and there was a struggle. She suffered extensive bruising to her right under arm and had large grazes on her right knee and right wrist. He got away with her bag and its contents. The victim has been left very shaken as a result of what happened."
– Dc Sam Boyd, Investigating Officer

The black bag contained the victim's mobile phone and purse. The suspect is described as white, aged between 21 and 40, had black, cropped, receding hair and was carrying a black canvas bag over his shoulder. He was riding a bike.

Anybody with any information is asked to contact Dc Sam Boyd at Southend CID via Essex Police 101 or they can call independent charity Crimestoppers anonymously on 0800 555 111.
Advertisement
A man from Southend who pleaded guilty to handling stolen items following a number of burglaries in Southend has been placed under night-time curfew.
Mark Barrett and his girlfriend Nicola Finnigan were charged in January with the offences after officers found them to be in possession of jewellery which they believed to have been stolen during burglaries in the Southend, Basildon and Rochford districts.
The 34-year-old unemployed man pleaded guilty to four counts of handling stolen goods while the 32-year-old unemployed woman pleaded guilty to five counts of handling stolen goods. The pair lived at Fairmead Avenue in Westcliff and both pleaded at Southend Crown Court.
Mark Barrett was sentenced to 15-month in prison, suspended for two years, he was also ordered to carry out 100 hours of unpaid community work. Nicola Finnigan was handed a 12 month sentence, suspended for one year.
Anyone who believes they have been the victim of a burglary or who has been offered jewellery in unusual circumstances should contact Southend police station on 101, email andy.copley@essex.pnn.police.uk or contact Crimestoppers on 0800 555111.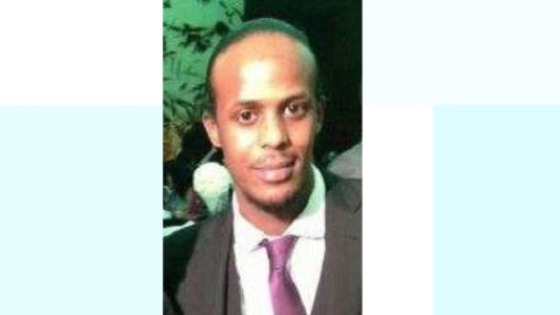 The family of man stabbed to death in Southend have paid tribute to him.
Hassan Mohammed, who was 24, died in Southend Hospital on Tuesday, after he was stabbed in York Road. His family said "that no words can describe what they have been going through since his death".
One man has been charged with his murder. He'll appear at Southend Magistrates court tomorrow.
Man stabbed to death in Southend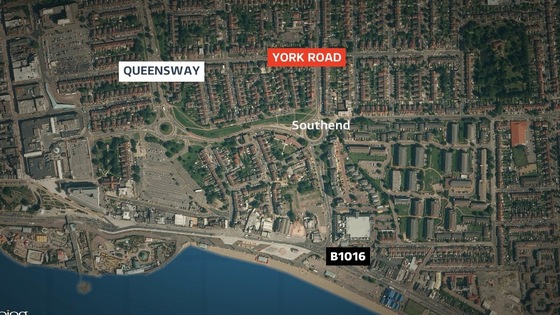 Police have launched a murder investigation after a man was stabbed to death in Essex last night.
A 26-year-old from London received two stab wounds at about 7 o'clock yesterday at York Road in Southend.
Six people, who are all male and aged between 17 and 19, have been arrested in connection with the death.
Southend has worst A&E in the country says regulator
The health sector regulator Monitor, has ordered Southend University Hospital NHS Foundation Trust to make a series of urgent steps after failing to make improvements in services for its patients.
The hospital's been branded one of the worst performing accident & emergency departments in the country.
The trust says it is focused on improving services and is working with Monitor to make changes.
Click below to watch a short clip from Adam Cayley, Monitor.
Advertisement
Southend has worst A&E in the country says regulator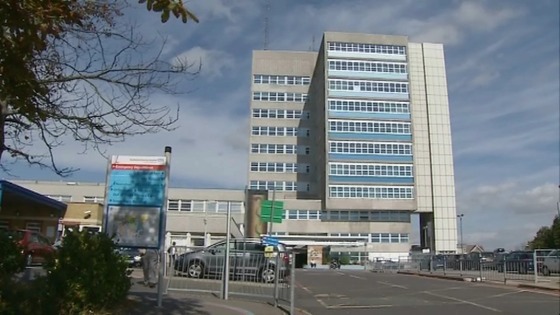 The Health regulator, "Monitor", has described Southend University Hospital NHS Foundation Trust as having the worst performing accident and emergency department in the country.
Monitor has now ordered urgent steps to be taken after it says the Trust failed to make improvements in services for its patients.
Some of the criticisms of the Trust are that it fails to see most A & E patients within four hours, which is the national target, and it fails to ensure that most have to wait less than 18 weeks for an operation.
Monitor's Regional Director Adam Cayley said. "This trust has one of the worst performing A&E departments in the country....It is unacceptable that patients have to wait. Monitor will not hesitate to step in and make changes to the leadership if the trust does not improve."
The Trust has been working with Monitor to tackle the issues since December 2012.
Southend University Hospital NHS Foundation Trust Chairman Alan Tobias, said. "We believe we are now in a much stronger position to tackle these issues and will e working hard to achieve all the undertakings and requirements we have set with our regulator."
"I am under no illusion and want to assure our local community we must and will get this right because it is in the best interests of our patients, which is what drives the board of the trust."
Essex Police are appealing for witnesses after a man was dragged into a garden, punched and kicked for the contents of his bag in Southend.
The 22-year-old victim from Chigwell was approached on East Street, Southend, by three men at around 5.20am on June 15. They grabbed his bag and pulled him into a garden where he was punched and kicked, stealing his wallet, cash, an I phone 5, credit cards and other personal documents.
"The men continued to assault the victim after they had stolen from him, so the victim sustained quite a long assault and was left with bruising and grazing and blacked out during the incident."
– Investigating Officer Pc Sam Winter

Anyone with information about this incident or who is responsible is urged to contact Pc Sam Winter at Southend CID on 101 or via Crimestoppers on 0800 555 111.
Dog rehoming centre almost runs out of animals
A new dogs home in Wickford, near Southend, has re-homed almost all its dogs in the first week of opening.
The Dog's Trust rehoming centre looks after a hundred dogs at any one time.
They're now taking in dogs from other areas to meet the demand.
Click below to watch a report by ITV News Anglia's Hannah Pettifer.
An Essex man who died after collapsing at the finishing line of a half marathon has been described as a "committed father".
The runner has been named in reports as father-of-one Nick Palmer, 37, from Great Wakering.
Medics rushed to treat Mr Palmer after he completed the Southend Half Marathon in Shoeburyness on Sunday, but he died soon after.
Load more updates
Back to top