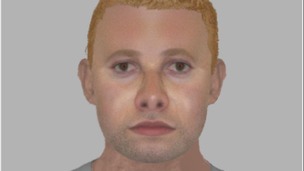 Detectives investigating a street robbery in Southend have released an e-fit of a man they want to identify.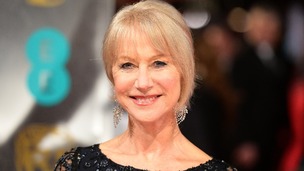 Dame Helen Mirren, who was born in Leigh-on-Sea in Essex, has been awarded a Bafta Fellowship.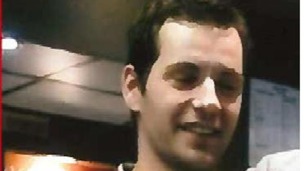 Police are stepping up the search for a missing man from Southend as fears grow for his safety.
Live updates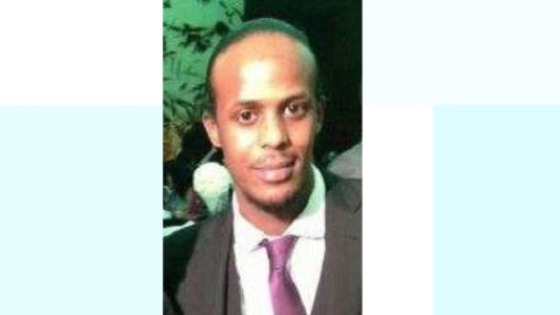 The family of man stabbed to death in Southend have paid tribute to him.
Hassan Mohammed, who was 24, died in Southend Hospital on Tuesday, after he was stabbed in York Road. His family said "that no words can describe what they have been going through since his death".
One man has been charged with his murder. He'll appear at Southend Magistrates court tomorrow.
Man stabbed to death in Southend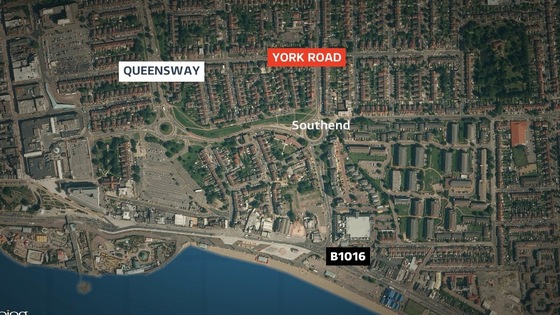 Police have launched a murder investigation after a man was stabbed to death in Essex last night.
A 26-year-old from London received two stab wounds at about 7 o'clock yesterday at York Road in Southend.
Six people, who are all male and aged between 17 and 19, have been arrested in connection with the death.
Advertisement
Southend has worst A&E in the country says regulator
The health sector regulator Monitor, has ordered Southend University Hospital NHS Foundation Trust to make a series of urgent steps after failing to make improvements in services for its patients.
The hospital's been branded one of the worst performing accident & emergency departments in the country.
The trust says it is focused on improving services and is working with Monitor to make changes.
Click below to watch a short clip from Adam Cayley, Monitor.
Southend has worst A&E in the country says regulator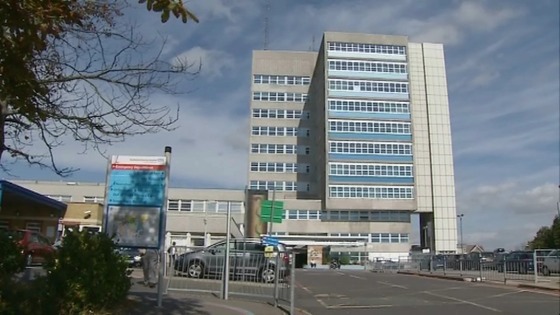 The Health regulator, "Monitor", has described Southend University Hospital NHS Foundation Trust as having the worst performing accident and emergency department in the country.
Monitor has now ordered urgent steps to be taken after it says the Trust failed to make improvements in services for its patients.
Some of the criticisms of the Trust are that it fails to see most A & E patients within four hours, which is the national target, and it fails to ensure that most have to wait less than 18 weeks for an operation.
Monitor's Regional Director Adam Cayley said. "This trust has one of the worst performing A&E departments in the country....It is unacceptable that patients have to wait. Monitor will not hesitate to step in and make changes to the leadership if the trust does not improve."
The Trust has been working with Monitor to tackle the issues since December 2012.
Southend University Hospital NHS Foundation Trust Chairman Alan Tobias, said. "We believe we are now in a much stronger position to tackle these issues and will e working hard to achieve all the undertakings and requirements we have set with our regulator."
"I am under no illusion and want to assure our local community we must and will get this right because it is in the best interests of our patients, which is what drives the board of the trust."
Essex Police are appealing for witnesses after a man was dragged into a garden, punched and kicked for the contents of his bag in Southend.
The 22-year-old victim from Chigwell was approached on East Street, Southend, by three men at around 5.20am on June 15. They grabbed his bag and pulled him into a garden where he was punched and kicked, stealing his wallet, cash, an I phone 5, credit cards and other personal documents.
"The men continued to assault the victim after they had stolen from him, so the victim sustained quite a long assault and was left with bruising and grazing and blacked out during the incident."
– Investigating Officer Pc Sam Winter

Anyone with information about this incident or who is responsible is urged to contact Pc Sam Winter at Southend CID on 101 or via Crimestoppers on 0800 555 111.
Dog rehoming centre almost runs out of animals
A new dogs home in Wickford, near Southend, has re-homed almost all its dogs in the first week of opening.
The Dog's Trust rehoming centre looks after a hundred dogs at any one time.
They're now taking in dogs from other areas to meet the demand.
Click below to watch a report by ITV News Anglia's Hannah Pettifer.
Advertisement
An Essex man who died after collapsing at the finishing line of a half marathon has been described as a "committed father".
The runner has been named in reports as father-of-one Nick Palmer, 37, from Great Wakering.
Medics rushed to treat Mr Palmer after he completed the Southend Half Marathon in Shoeburyness on Sunday, but he died soon after.
A man in his thirties has died at the Southend Half Marathon in Essex this afternoon.
He collapsed shortly after finishing the run in Shoeburyness. Medical staff tried to revive him, but he died at the scene.
Essex Police say there are no suspicious circumstances.
A light aircraft has crash landed at Southend Airport.
One person was on board at the time and treated by ambulance crews this morning. The aircraft was made safe by the Airport fire team.
The Cessna plane had a heavy landing and bounced onto the runway before landing on the grass. The pilot evacuated once the plane hit the ground and walked away from the crash. There was no fire.
– Assistant Divisional Officer Martyn Hodder, Southend Station Commander,
Winners and losers in the Council Elections 2014
Total votes cast in local elections is 43,454. Turnout is 32.95%.
The Conservatives are defending a tiny majority of just one in Southend. It's a majority the party lost at the last election in 2012 but re-gained after a defection.
Load more updates
Back to top