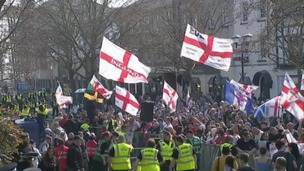 Hertfordshire Police and Stevenage Borough Council are working closely to ensure a peaceful demonstration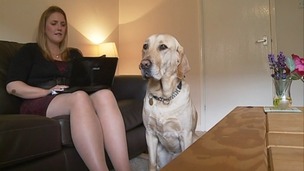 A blind woman from Hertfordshire has spoken out about the abuse she has suffered on the streets of Stevenage.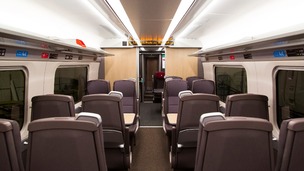 There's a promise of faster and more reliable train journeys on the East Coast mainline.
Live updates
Sisters survive boat ordeal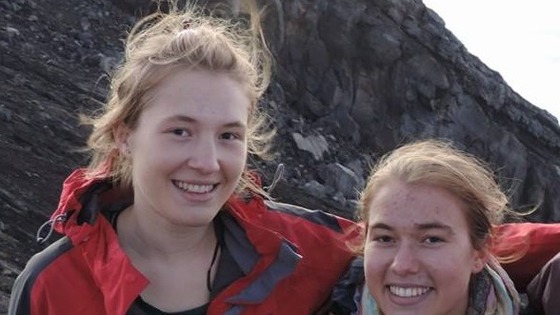 The mother of two young women from Stevenage in Hertfordshire who survived a shipwreck in Indonesia has spoken of her relief that they are safe.
Joan Ostojic and her husband heard in an email from 21-year-old Katherine and 19-year-old Alice how they had to sit on the roof of their semi-submerged boat for 10 hours, before swimming for another 8 hours.
They were rescued by local fishermen, and plan to return home shortly.
"It's a relief that they are safe. They are fine, carrying on with their travels and will be home shortly."
– Joan Ostojic, Katherine and Alice's mother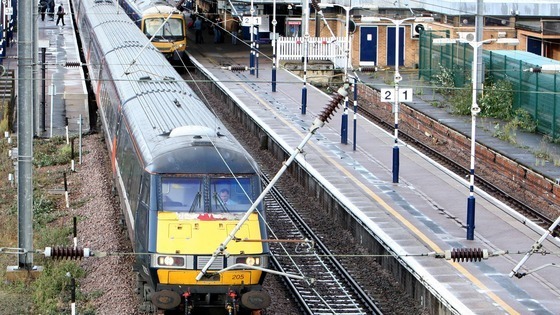 Cleaners working on the East Coast line, running through Stevenage and Peterborough, are to stage a fresh strike in a row over pay, but action in a separate dispute over jobs has been suspended.
The Rail, Maritime and Transport union said cleaning staff employed by contractor ISS on the East Coast line will walk out for two days from Friday over pay.
Acting general secretary Mick Cash said ISS cleaners had not received a pay rise since 2011.
A planned 48 hour walkout from Friday by cleaners working on Interserve contracts for the Eurostar, over jobs, was called off after new proposals were put forward.
Advertisement
The European Space Agency's "Rosetta" spacecraft has successfully entered the orbit of a comet hundreds of millions of miles from the Earth - but it would not have got there without a bit of scientific know-how from our region.
The spacecraft was built at Airbus Defence and Space in Stevenage. The lander it is carrying has equipment on board designed at the Open University in Milton Keynes which will analyse the surface of the comet.
Click below to watch a full report by Stuart Leithes:
Benefit campaign gains 70k supporters in a week
A woman, who has started a petition for an independent inquiry into the way the government sanctions people on benefits, has gained more than 70,000 supporters in a week.
Gill Thompson is calling for the inquiry after her brother David Clapson, who lived in Stevenage, had his benefits stopped and was unable to pay his electricity.
David suffered from diabetes and, unable to refrigerate his medication, died through lack of insulin last year.
Gill believes more could have been done to help her brother and is asking the government to learn lessons from his death.
Click below to watch a report by Elodie Harper: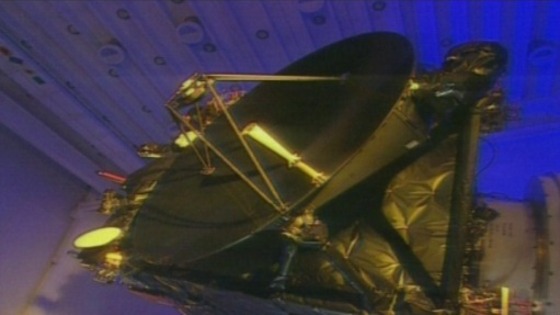 Today the Stevenage-built Rosetta spacecraft will become the first to rendezvous with a comet. Built with input from the Open University at Milton keynes the Rosetta was launched ten years ago by the European Space Agency. It has travelled more than six billion kilometres. In November a lander from Rosetta is due to land on the comet's surface.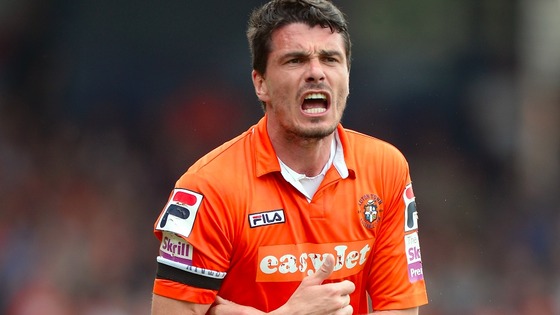 Stevenage have announced three new signings - including the return of former skipper Ronnie Henry from Luton.
He'll be joined by Gillingham's Chris Whelpdale and Simon Walton who played for Hartlepool.
Full details are on the club website.
Advertisement
Stevenage seal double deal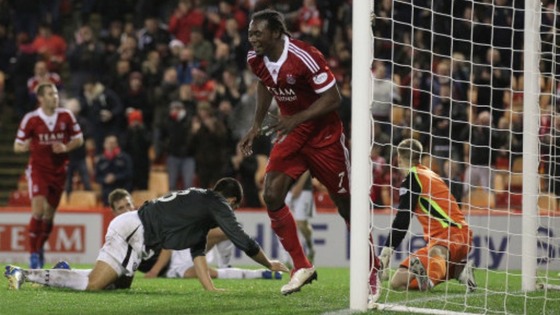 Stevenage have completed the signings of Calvin Zola and Dean Wells.
Powerful striker Zola was a free agent after leaving Scottish Premiership side Aberdeen.
The 29-year-old has plenty of Football League experience having also played for the likes of Crewe Alexandra and Tranmere Rovers.
Meanwhile, Braintree Town defender Dean Wells has also joined Boro for a fee of around £25,000.
The centre-half was in big demand after helping the Essex side to the brink of the play-offs in The Conference last season, and Stevenage beat off competition from several League Two clubs to complete a deal.
Wells has signed a one-year contract, with the option for a further year.
"Dean is starting his Football League career late in life, but he continually impressed our Head of Recruitment and Graham Westley during last season and he has the enthusiasm, desire and determination to win that we seek in our players," chairman Phil Wallace said.
"He wants his chance. Graham (Westley) led the cause to secure Dean and made it possible by his refusal to let the deal fall through, so he deserves great credit for that."
EDL march in Stevenage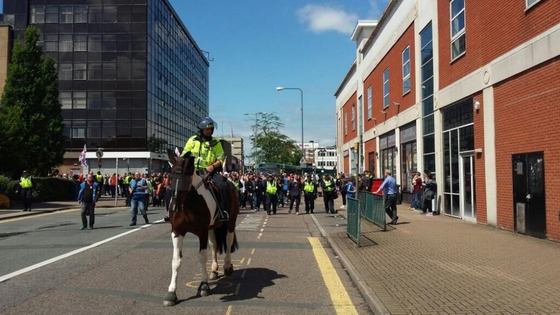 Demonstrations from the English Defence League and Trade Union Congress have drawn to a close in Stevenage, Hertfordshire.
Protesters from the two opposing groups have been marching through the town centre this afternoon.
EDL march in Stevenage
The EDL have just announced they will be returning to Stevenage in six weeks.
Local newspaper reporter Martin Dunne reports that the English Defence League are planning to return to Stevenage in six weeks.
The far-right group are marching through the Hertfordshire town this afternoon.
EDL march in Stevenage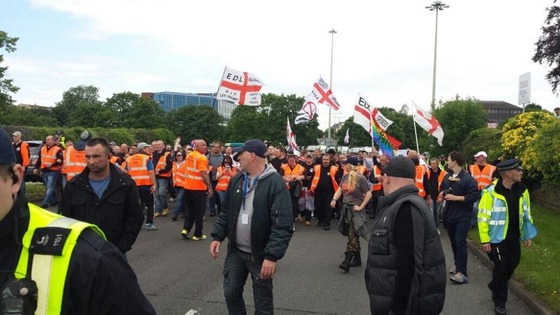 A march by the English Defence League is underway in Stevenage, Hertfordshire.
It's been reported around 500 supporters of the far-right group have gathered for the rally in the town centre.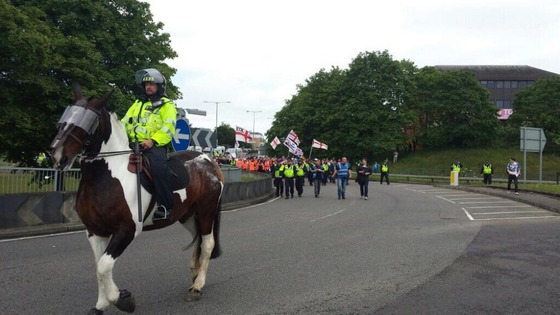 Martin Dunne from the town's local newspaper, The Comet, has described some of the banners which have messages such as "R.I.P. Lee Rigby" and "No More Mosques". He says the group have been chanting "I'm England 'til I die, England 'til I die."
A counter-protest by the Trade Union Congress is also underway. It's been reported at least 200 people have turned up and are chanting "EDL go to hell" and "EDL stand aside, we're all pink on the inside".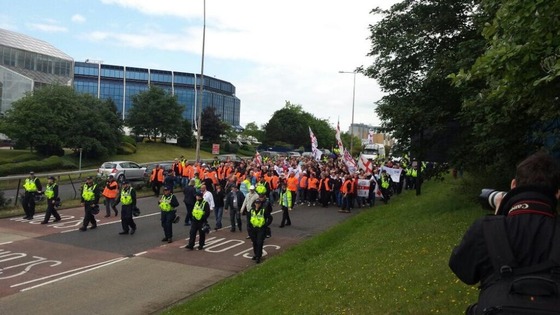 Load more updates
Back to top