Police want help to find a man from Stevenage who has been missing since Wednesday morning.
Robert Farrow was last seen in the Poplars area of the town at 8.45am and officers are concerned about his welfare.
The 53-year-old has connections in the Stevenage and Cheshunt areas. He is 6ft 2in tall and slim with short grey hair. Mr Farrow was wearing a light grey and black-striped jumper, black trousers and black shoes.
Nurses have been protesting outside the Lister Hospital in Stevenage after managers offered agency staff higher wages to work directly for the NHS - if they opt out of its pension scheme.
The Royal College of Nursing and Unison unions claim pay should be offered at a higher rate without jeopardising the retirement income of colleagues.
Unison's head of health in the East of England Tracey Lambert said: "Every worker deserves financial security in their retirement and staff shouldn't be encouraged to put short-term gain ahead of long-term security.
"It's morally wrong to condemn a generation of mainly female staff to poverty in their old age."
Advertisement
Stevenage have agreed a loan deal for highly-rated Nottingham Forest striker Tyler Walker.
The 19-year-old is the son of Forest legend Des Walker and will spend the season with Boro.
Walker has played for England at under 20s level and also spent time on loan at Burton Albion last season.
A planned strike by workers on East Coast trains - which run through Peterborough and Stevenage - has been suspended.
Union members were due to walk out on Friday in a row over job cuts, working conditions and safety.
However, Virgin Trains said the union has "returned to the table for further discussions" and welcomed the decision to suspend industrial action.
We're pleased that the RMT has agreed to suspend industrial action and continue talks.

We had put in place detailed contingency plans which would have seen our timetable run as normal, nevertheless this news will be welcomed by our customers and people.

We're making exciting changes on the east coast as part of the customer-centric revolution which has seen us embark on a £140m investment programme in our trains and stations.

We want a service that focuses firmly on the customer and look forward to discussing these further with representatives of the RMT.
– David Horne, Virgin Trains' Managing Director
The rail union RMT today confirmed an 84 per cent vote in favour of strike action on Virgin trains East Coast service which runs through Stevenage and Peterborough. 90 per cent voted in favour of industrial action short of a strike. The union is protesting about cuts which it says will cost nearly 200 jobs.
A singer from Stevenage was so inspired by a recent trip to Rio that she decided to write a song about it.
Read the full story ›
Advertisement
Lewis Hamilton took the championship lead for the first time this season after topping the podium at the Hungarian Grand Prix.
The Stevenage driver beat Mercedes teammate Nico Rosberg to victory after passing him on the first turn.
It's a record-breaking fifth win for Hamilton in Hungary.
Milton-Keynes based Red Bull completed the podium with Daniel Ricciardo finishing third.
Hamilton now moves six points ahead of Rosberg with just one more race to go before the summer break .
Hungarian Grand Prix standings:
1st - Lewis Hamilton (Mercedes)
2nd - Nico Rosberg (Mercedes)
3rd - Daniel Ricciardo (Red Bull)
4th - Sebastian Vettel (Ferrari)
5th -Max Verstappen (Red Bull)
Stevenage's Lewis Hamilton has thanked his fans after he won the fourth British Grand Prix of his career at Silverstone today.
The world champion was roared on by 130,000 supporters in Northamptonshire as he crossed the line ahead of Nico Rosberg.
Hamilton also tweeted his gratitude to his Mercedes team who he said had done an "amazing job".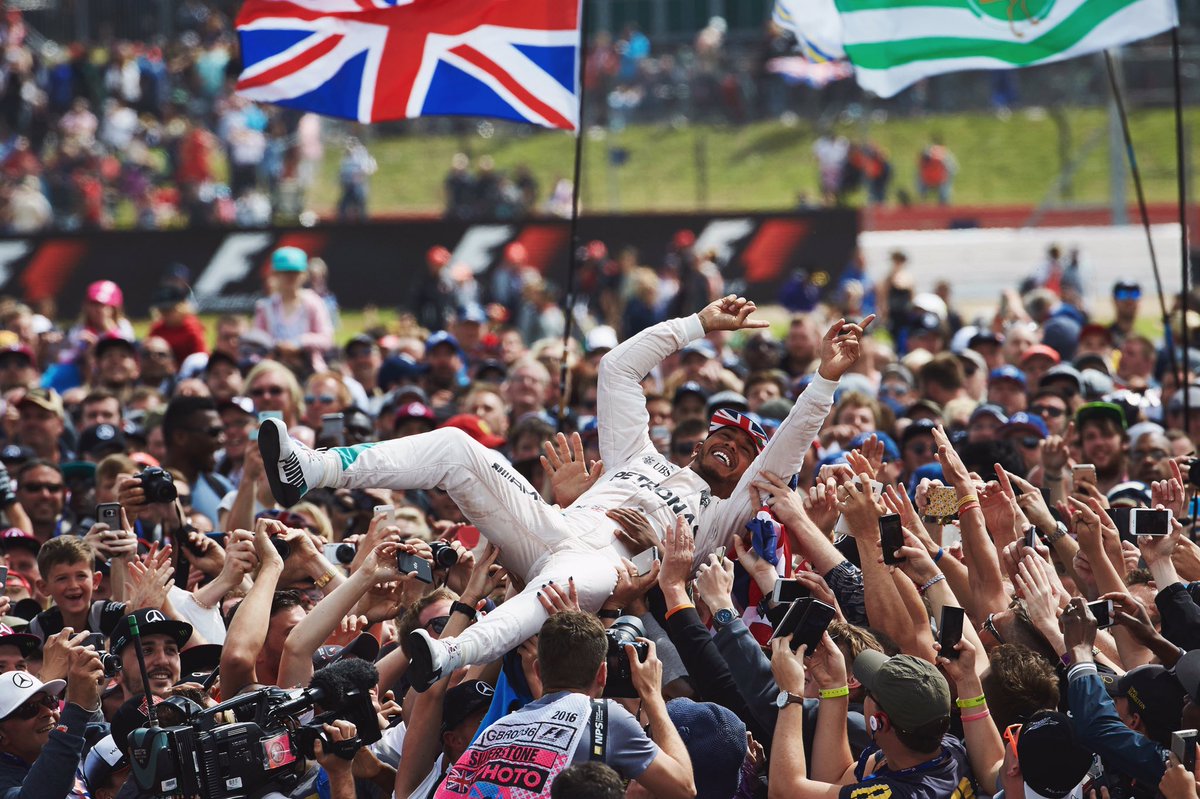 Stevenage's Lewis Hamilton has won the British Grand Prix for the fourth time in his career.
Read the full story ›
A mum-of-four from Hertfordshire has escaped jailed after being caught posing as a hospital doctor.
Read the full story ›
Load more updates