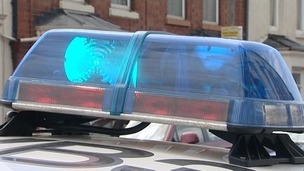 New figures for Suffolk show that the number of robberies in the county has fallen by a quarter.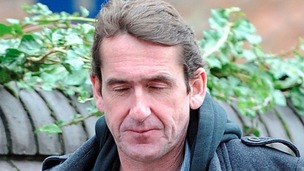 A police officer who kept his driving licence despite speeding at 100mph has been convicted again after being caught drink-driving.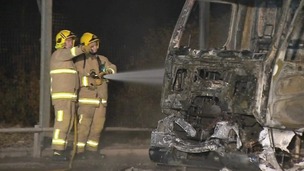 A fire which destroyed three fuel tankers on an industrial estate in Suffolk may have been started deliberately, officers have said.
Live updates
Teacher 'brings gun into class'
A member of staff at an education establishment in Bury St Edmunds is being investigated for allegedly holding a gun to the head of a pupil.
Suffolk Police say they've spoken to a man about the allegations and are liaising with the education authorities to find out if an offence has taken place.
Noxious substance death
Three people have been arrested on suspicion of administering a noxious substance after the death of a woman in Ipswich last night.
Police were called just after 11.30pm last night to a property in Hogarth Road to reports that a woman was in cardiac arrest.
The woman - who was in her twenties - was pronounced dead at the scene.
Officers remain on scene at two properties in Hogarth Road this morning.
A 33-year-old man, a 21-year-old man and a 38-year-old woman, who are all from Ipswich, have been taken to the Martlesham Police Investigation Centre where they remain.
Advertisement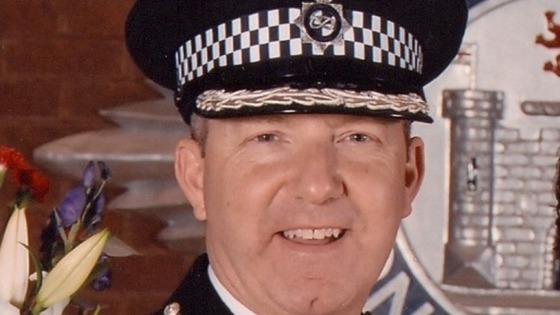 Suffolk's new Chief Constable has been officially sworn in at Ipswich Magistrates court this morning.
Douglas Paxton has already spent 12 years in Suffolk after joining the force in the late 1980s. He arrives in his new post after leaving Staffordshire where he was Deputy Chief Constable.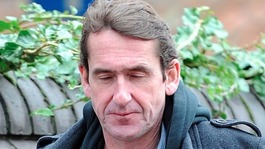 A police officer who kept his driving licence despite speeding at 100mph has been convicted again after being caught drink-driving.
Read the full story
Police in Lowestoft are appealing for witnesses after reports that a 21-year-old woman was sexually assaulted in the town. The attack's said to have happened in a field off Britten Road in the early hours of Saturday while the victim was making her way home after a night out.
An area around the field has been cordoned off. The man is described as white, of medium build and in his mid 20s. He had short shaven hair and wore a tracksuit.
Police are keen to hear from anyone who may have seen a lone woman walking in the area of The Avenue, Tom Crisp Way, Britten Road, Britten Field and Delius Close in Lowestoft between 2am and 3.30am on Saturday 2 February.
Over 8300 knives have been deposited in Suffolk's knife bins since the "Bin a Blade" amnesty began.
An initial year-long amnesty saw 6125 knives left anonymously in six amnesty bins in 2011. The bins are still at Ipswich, Lowestoft, Bury St Edmunds and Mildenhall Police Stations.
8330 knives handed in is an amazing number, and the bins remain in place for anyone who wants to bin a blade. Whilst there is not a significant problem with knife crime in Suffolk, our amnesty is continuing to make people think about the consequences of carrying a knife and offering a way to dispose of them without prejudice."
– Simon Ash, Chief Constable, Suffolk
Advertisement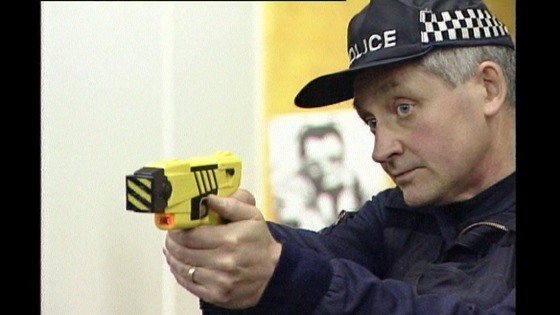 Suffolk Police have revealed they used Taser guns on people believed to be suicidal or threatening self harm.
Suffolk was one of fifteen forces to reveal their use of Tasers on people who were not charged with any offence in a survey by the Press Association.
The reasons for using the guns included threats with offensive weapons, preventing serious injury to an individual and resisting arrest.
The use of Tasers by Suffolk police since 2010 included 13 incidents where people were believed to be suicidal or threatening to self harm.
Chief Constable to retire
I would like to thank Simon for the support he has given me to date.

"It is not by accident that Suffolk is one of the safest counties; Simon has led Suffolk Constabulary through some testing financial times and I applaud him for his commitment to the Constabulary.

"I now look forward to recruiting a new Chief Constable to work with me to continue to shape our policing service to meet the challenge of keeping all Suffolk's communities safe."
– Tim Passmore, Police and Crime Commissioner, Suffolk
Chief Constable to retire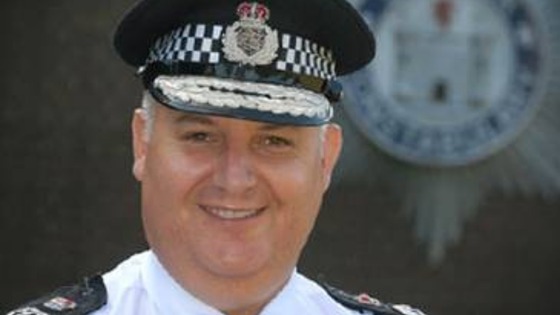 Suffolk chief constable Simon Ash is to retire early next year.
Mr Ash will be taking up a position as an independent member of the Parole Board when he leaves the Constabulary in February.
Suffolk's Chief Constable has announced that he will retire next year.
Simon Ash has completed more than 30 years of service as a police officer in Kent, Hertfordshire and Suffolk.
He joined Suffolk Police as Chief Constable in 2007.
"My contract with Suffolk was due to come to an end earlier in the year but I decided to remain in post to oversee the transition to the Police and Crime Commissioner.

"With the election behind us, it now seems an appropriate time to hand over to a new Chief Constable, who can take the Constabulary forward with the new Police and Crime Commissioner, Tim Passmore."

"I will be working with Tim to support him through his first three months.
– Simon Ash, Chief Constable, Suffolk
Load more updates
Back to top