British Cycling have confirmed that Sir Bradley Wiggins will be taking part in the Tour of Britain.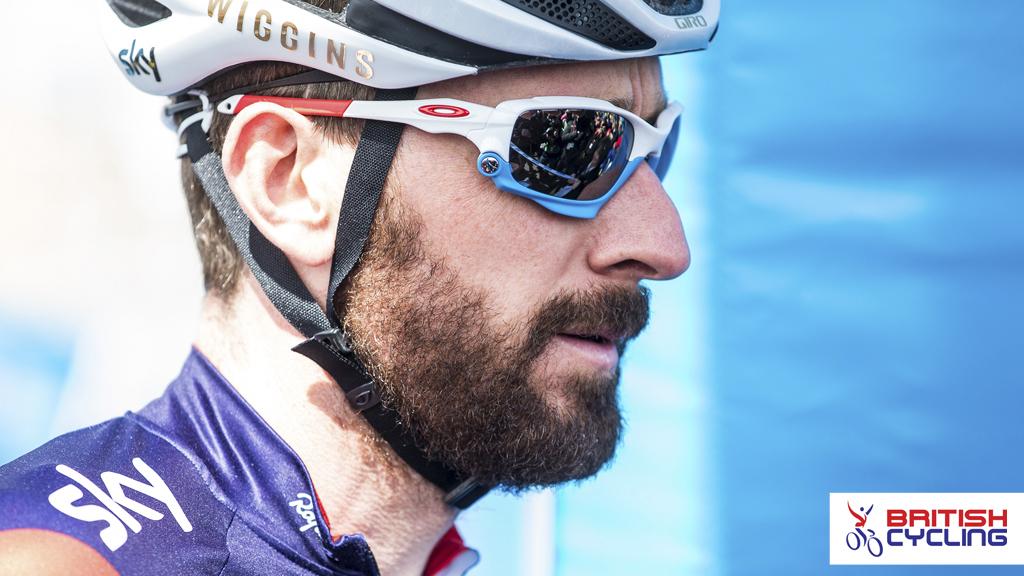 The UK's biggest professional cycling event is coming back to East Anglia this month.
On Saturday 12 September theTour of Britain will return to Suffolk and Norfolk for the first time since 2012.
The region will host stage seven of the tour, the longest stage, covering 225 kilometres or 140 miles.
Twenty teams made up of 120 of the world's top cyclists will make their way from Fakenham Racecourse to Ipswich town centre.
Advertisement
A mum from Beccles in Suffolk is planning some special memories for her family after discovering she has terminal cancer
Read the full story ›
The jury at Ipswich Crown Court were sent out to consider their verdicts at 3.40.
Police are appealing for witnesses after a ten people were hurt in a collision between a tractor and trailer and four cars.
Officers were called to Stoke Ash on Saturday 29 August just before 9.30pm after the crash on the A140, near the White Horse Inn pub. A yellow tractor pulling an empty trailer collided with four cars. A grey VW Golf involved in the collision, then hit a tree.
The male driver of the tractor suffered a puncture wound to the back and bruising, and the female passenger sustained bruising.
The male driver of a grey VW Golf sustained a fractured collar bone and whiplash, and the female passenger sustained serious injuries of a fractured femur, head injury and abdominal injury. The woman was taken to Addenbrookes, where she currently remains in a serious condition.
The male driver of a black Audi A7, the female driver of a silver Mini Cooper and the female driver of a grey Honda Civic all suffered minor injuries, along with other passengers in the vehicles.
The road was closed overnight while an investigation took place and was re-opened around 9am on Sunday 30 August.
Anyone who witnessed the incident or saw any of the vehicles being driven before the collision is asked to contact PC John Clarke Roads Policing and Firearms Operations Unit at Suffolk Police on 101 quoting CAD 436 of 29/08/15.
The Judge is summing up in the trial of two men accused of being involved in an acid attack on a beautician in Lowestoft.
22-year-old Adele Bellis lost her right ear and was badly disfigured when she was attacked in August last year.
It's alleged that her former partner - 27-year-old Anthony Riley from Lowesoft was - behind the attack. The prosecution at Ipswich Crown Court say he was motivated by jealousy because she had begun another relationship.
It's claimed 39-year-old Leon Thompson, also from Lowestoft, was the one who threw the acid into Adele Bellis's face. He's also accused of attacking her with a knife in April last year.
They deny conspiring to throw sulphuric acid over Miss Bellis, and deny conspiring to wound her.
After Judge John Deavux completes his summing up of the trial which began two weeks ago, the jury will retire to consider the verdicts.
Judge Devaux told the jury they must put aside the understandable sympathy they must feel for the victim and instead concentrate on the evidence they've heard in the trial.
Advertisement
Between the deluge and the heatwave was a typically average British summer which even threw in a suspected tornado for good measure.
Read the full story ›
A street in Mildenhall in Suffolk is closed because of flooding.
Police were called at 8.45am today (Monday) to a report that flood water was lifting a manhole cover in Mildenhall town Centre.
The water level on Mill Street has risen and a vehicle has become stranded. Suffolk Police are warning motorists not to drive through flood water.
The Met Office has issued a yellow weather warning for heavy rain in parts of Suffolk and Essex.
It's valid until 5pm on Bank Holiday Monday.
The Met Offices says further areas of heavy rain or thundery showers are likely to affect parts of southeastern England and East Anglia at times on Bank Holiday Monday.
The main risk periods would seem to be before dawn and again during the middle of the day and into the afternoon. The evening should see a slow transition to drier conditions from the west.
"Parts of East Anglia and southeast England will still be affected by a warm, humid and unstable airmass during much of Monday, which leaves the opportunity for thundery downpours to spread from Northern France.

As in many such cases, only a minority of places will see the heaviest rain, but there is a chance that some locations could see 20 to 25 mm of rain in an hour and perhaps 40 mm in a few hours."
– Met Office Chief Forecaster's assessment
Load more updates