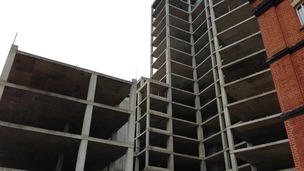 Ipswich could be on the verge of a major economic boost with plans to redevelop parts of the town.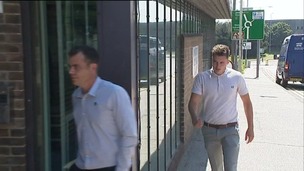 A man who downed two goldfish as part of a Neknomination dare before regurgitating them has been fined by magistrates.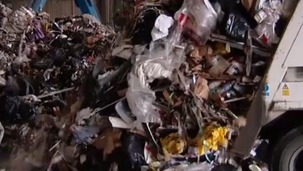 A deal has been drawn up to dispose of a fifth of Norfolk's waste by sending it to be burnt in Suffolk.
Live updates
MP responds to calls for him to resign
The former vice chairman of the Conservative Association of Bury St Edmunds said in his opinion David Ruffley had to stand down as the town's MP.
Simon Pott has known Mr Ruffley for 17 years and said the MPs apology had been "far too little, far too late". He said his position was genuinely untenable.
MP responds to calls for him to resign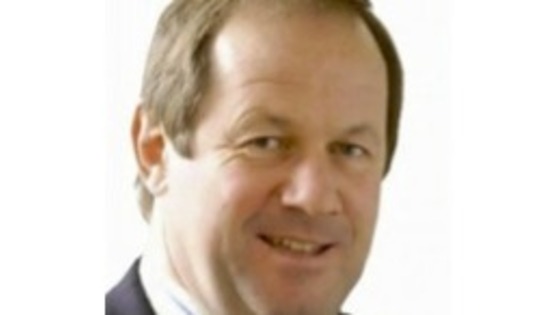 Suffolk Police and Crime Commissioner has also voiced his concerns over the behaviour of David Ruffley.
Tim Passmore said such behaviour was "inexcusable". In a statement, he said:
It was particularly disturbing for me to hear that one of our Suffolk Members of Parliament accepted a police caution for a domestic abuse offence which, I understand, took place in London a while ago. I would like to make it absolutely clear that domestic abuse is never acceptable under any circumstance. The future of David Ruffley as a Member of Parliament and prospective Conservative parliamentary candidate for the Bury St Edmunds constituency is a matter for their association but I hope I have made my views entirely clear - such behaviour is inexcusable. Those of us in a leadership role in society must do our level best at all times and try to set a good example to others in what we do and how we behave - that includes all politicians regardless of any party affiliation.

In my opinion there cannot and must not be any hiding place for the perpetrators of such brutal crimes."
– Tim Passmore
Advertisement
MP responds to calls for him to resign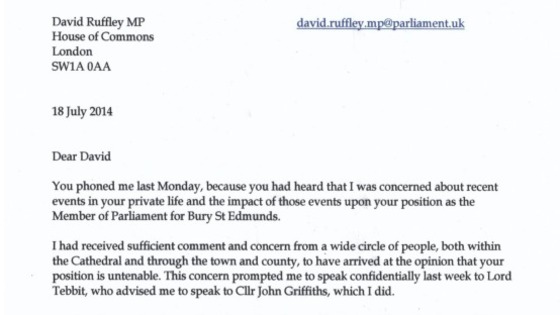 The letter which sparked the calls for David Ruffley to quit as the MP for Bury St Edmunds was sent by the Dean of St Edmundsbury, Frances Ward.
In the letter the Dean says that Mr Ruffley's position is now untenable. she says:
I had received sufficient comment and concern from a wide circle of people, both within the Cathedral and through the town and county, to have arrived at the opinion that your position is untenable.
– Letter to David Ruffley

The letter goes on to question his version of events.
On Monday, on the phone, I heard your lengthy justification and defence of yourself, but I think I need to question your version of events. You tried to convince me that in the 'incident' back in March there was blame on both sides... I cannot let you try and tell me that it was only 'a little local incident' or that she was at fault. I must remind you of the seriousness of the assault and that you were arrested, not her.
– Letter to David Ruffley

The letter goes on to urge the MP to seek professional help and to "come to terms with his behaviour". The letter ends by saying it was her belief that Mr Ruffley had lost the confidence of a significant proportion of his former supporters.
MP responds to calls for him to resign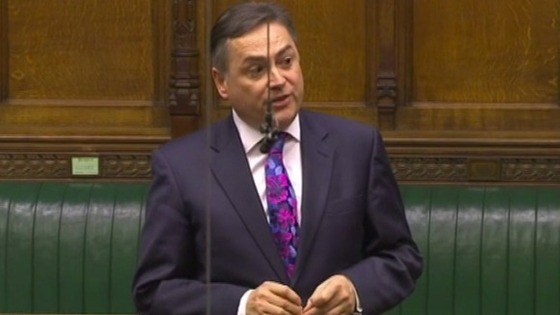 A Suffolk Tory MP has apologised for his "inappropriate action" after being given a police caution for common assault following an incident between him and his former partner.
Former shadow police minister David Ruffley said his partner had accepted his apology for the March incident.
The Bury St Edmunds MP stressed that he did not condone domestic violence "under any circumstances".
In a statement issued through his lawyers Kingsley Napley, Mr Ruffley said:
In March this year, an incident occurred between me and my former partner, resulting in inappropriate action on my part, which I deeply regret, in respect of which I accepted a police caution for common assault. Some time later, I telephoned my former partner to apologise. I am pleased to be able to say that she has accepted my apology. I have refrained from making any public statement on this matter as it is a deeply personal matter. It is my understanding that my former partner wishes the incident to remain private." I wish to stress that I would never condone domestic violence under any circumstances."
– David Ruffley

His local Conservative association is reportedly due to meet to discuss the issue next week amid suggestions he is losing support in his Bury St Edmunds constituency.
Queen's horse tests positive for morphine
Investigations have been continuing today to try and find out why a racehorse owned by the Queen and trained by Sir Michael Stoute in Newmarket tested positive for a banned substance.
In a statement the Queen's racing manager said it's thought Gold Cup winner Estimate failed a drugs test because some of her feed was contaminated.
Four more horses from different yards also failed the test.
Click below to watch a report from ITV News Anglia's Tanya Mercer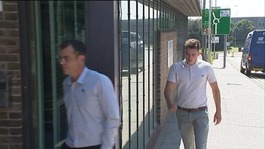 A man who downed two goldfish as part of a Neknomination dare before regurgitating them has been fined by magistrates.
Read the full story
Advertisement
Man fined for swallowing goldfish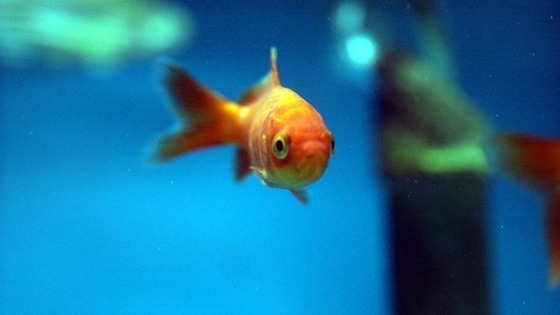 A man who downed two goldfish as part of a Neknomination dare before regurgitating them has been fined by magistrates.
Jack Blowers was sober when he went to a local shop to buy the fish, Lowestoft Magistrates' Court in Suffolk heard.
The 20-year-old was filmed setting up a pint-sized aquarium, complete with gravel and fish food, in a glass before drinking it in one go.
The clip, which was uploaded to Facebook, goes on to show him vomiting up the contents of the glass into a toilet. He then rescued the fish and took them to his grandmother's house, where he put them in her fish bowl.
They survived and are still alive today, prosecutor Kevin Batch said.
However, Mr Batch said the RSPCA prosecution was in the public interest because of the level of "pre-meditation" involved.
Blowers' lawyer said he did not realise what he did was illegal.
Blowers, of Cranfield Close, Lowestoft, pleaded guilty to failing to protect the fish from suffering and failing to meeting their needs on February 8 this year.
A vet's report presented to the magistrates confirmed that the fish would have suffered.
Blowers' friend, Joseph Meikle, 20, also from Lowestoft, filmed the stunt and has since accepted a caution.
Chair of the bench Philip Key fined Blowers £200 and ordered him to pay legal costs of £600. He also disqualified him from keeping animals for 12 months.
Police are appealing for help to trace a woman who was seen walking partially-dressed alongside the A12 at Blythburgh in Suffolk.
Officers say the woman was in a "distressed" state.
She was spotted in a field off the southbound carriageway shortly before 2am on Wednesday 23 July.
"There is a possibility that this woman was in distress which is why we are keen to find her and establish the circumstances surrounding this morning's sightings.

We want people to contact us with any further sightings of her, but also appeal for the woman herself to contact us."
– Operational co-ordinator Insp Ant Bridgland, Suffolk Police
Councillor dies before court appearance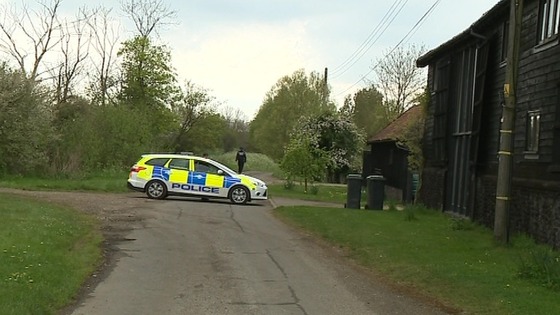 A Suffolk parish council chairman who was facing criminal charges after a haul of weapons were found at his home has died.
49-year-old James Arnold was seriously ill with cancer, although the cause of his death isn't yet known.
He was arrested earlier this year after weapons, including an Uzi machine gun and an AK47 assault rifle, were found at his home in Wyverstone.
Police spent four weeks searching the cottage, which was set in four acres of land, and carried out several controlled explosions.
Mr Arnold was on remand in custody due to appear before Ipswich Crown Court on Friday charged with two counts of assault and four of possession of a prohibited weapon.
The exact number of weapons found in the raid in April has not been revealed but is understood to run into three figures.
"We can confirm that James Arnold died on July 14 and that the Crown Prosecution Service has discontinued the case against Mr Arnold."
– Suffolk Police spokesman
MP responds to calls for him to resign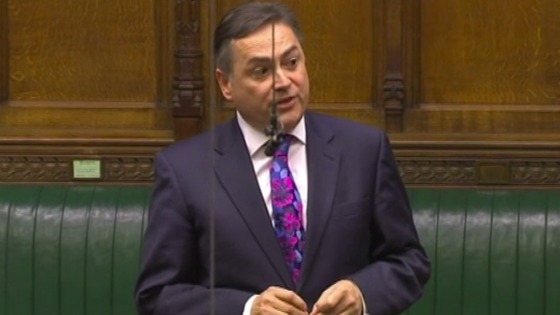 The MP for Bury St Edmunds, David Ruffley, faces a grilling by his local conservative association after he was cautioned for a reported assault on his former girlfriend.
Mr Ruffley has been the town's MP since 1997. He was given the police caution after officers were called to an address in London in March.
So far the former shadow police minister has not commented publicly on the incident.
His local conservative association are due to hold a meeting with him next week to discuss the issue.
Load more updates
Back to top