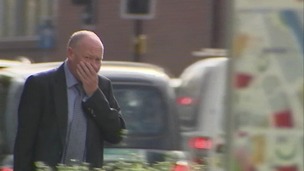 A former headmaster of a school in Suffolk has admitted sexually assaulting a young girl.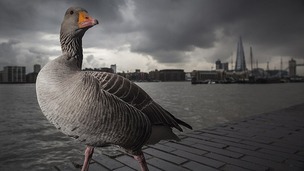 A photographer from Suffolk has won a British Wildlife Photography Award.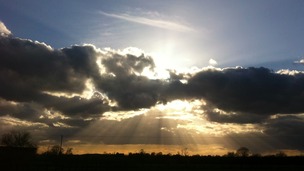 Mainly dry overnight. Cloud and patchy rain Monday.
Live updates
Doctor: Ebola victim is from Suffolk
Suffolk ebola victim William Pooley told of Sierra Leone's poverty and his brushes with the country's political elite shortly before he was struck down by the potentially deadly virus.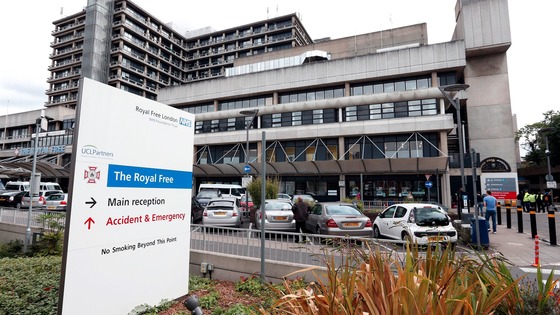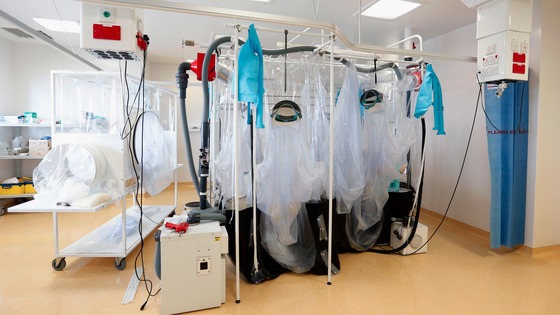 In a moving email printed in the Eyke village newsletter, he described in vivid detail his first impressions of the west African country which he had travelled to for a six-month volunteering stint at a hospice in the capital Freetown.
The 29-year-old nurse was helping to treat locals suffering from Aids, a disease which, according to the UN, 57,000 people live with and remains a lasting legacy of the country's decade-long bloody civil war.
At one village meeting Mr Pooley was confronted with armed guards, singled out by dancing "devils" because of his white skin and sampled the hospitality of the well-heeled locals made rich from the country's controversial diamond mining industry.
After pushing through a crowd outside the house we were ushered inside by police with AK47s.

The host, rich and influential thanks to diamonds, had his house boys serve us cans of ice-cold, European lager.

The deputy leader of the APC (All People's Congress) was there, apparently the second most powerful politician in the country.
– William Pooley

He told how he was treated to a show from the "devils" - locals in an assortment of costumes, their faces painted or covered with wooden masks.
The devils danced wildly to drums and gourd shakers and drew quite a crowd...As the only white face in the crowd, the devils singled me out for harassment.

In order to escape from under their hay and frock skirts I had to give them small change. It was all in good humour.
– William Pooley

But it was not all colourful entertainment and Mr Pooley also revealed the poverty and poor sanitation which blight so many lives there.
The houses are all mud-sand and palm thatch, the water is from one communal well and, of course, there is no electricity.
– William Pooley

The account was printed by his mother Jackie Pooley, who said her son had been touched by the tales of "horror" of those caught up in the country's civil war, which ended in 2002.

William Pooley is being treated in the High Secure Infectious Disease Unit at The Royal Free Hospital, London.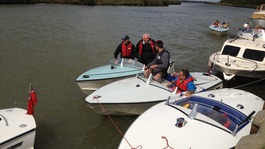 Fifteen historic Albatross raceboats will speed across Oulton Broad on Monday for their annual race.
Read the full story
Advertisement
Doctor: Ebola victim is from Suffolk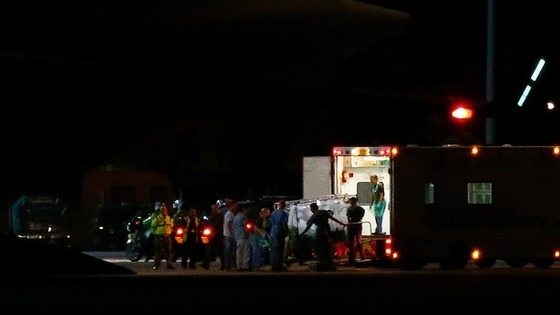 It's been confirmed a man who contracted the deadly Ebola virus in Sierra Leone is from Suffolk.
Volunteer nurse William Pooley from Woodbridge is the first British national to contract the virus.
He was named by Dr Robert Garry, an American scientist who worked at the same hospital as him in the west Africa country.
He's been flown back to the UK where he'll be treated in a high-level isolation unit at the Royal Free Hospital in London.
Norwich take honours in local derby
Norwich City boss Neil Adams praised goalscorer Lewis Grabban for his performance against arch-rivals Ipswich Town.
Norwich take honours in local derby
Ipswich Town defender Luke Chambers said slack defending cost Ipswich the game.
The former Nottingham Forest star said the game had been relatively even and is already looking forward to the return fixture.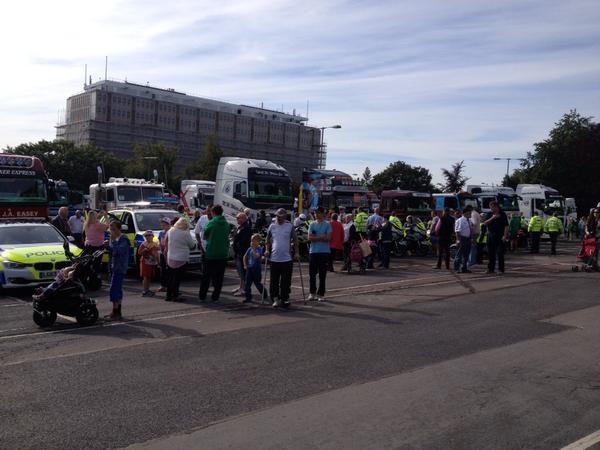 Advertisement
Norwich take honours in local derby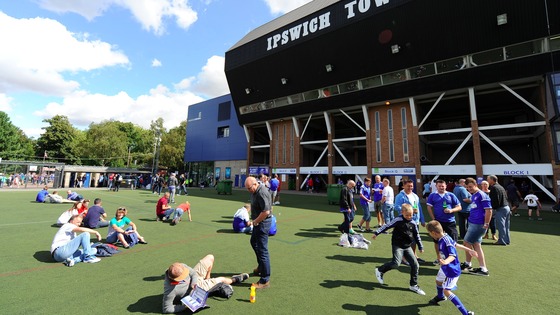 Suffolk Police have thanked fans of Ipswich and Norwich for their behaviour ahead of the East Anglian derby.
Policing operations commander, Insp Matt Rose, said the game had been a fantastic sporting event for the two clubs.
"We would like to highlight the good-natured spirit shown by both sets of supporters in the build-up to the game and then afterwards.

We hope they felt we were firm, yet fair with our decisions and tactics to ensure they enjoyed the atmosphere, the game and their journeys to and from the ground."
– Inspector Matt Rose

There were two arrests carried out for low-level trouble,
A man has died in a road traffic collision in Suffolk.
It was the second fatal road incident on the county's roads inside 24 hours. It happened on the B1078 at Letheringham, near Woodbridge yesterday evening when the man's Ford Fiesta left the road and hit a fence.
The driver of the car was pronounced dead at the scene.
Anyone with information should contact PC Jason Lambourne of the Serious Collision Investigation Unit by telephoning 101.
Championship
Ipswich 0 Norwich 1
League One
Bradford 0 Peterborough 1
Colchester 0 Doncaster 1
MK Dons 0 Coventry 0
League Two
Accrington Stanley 2 Luton Town 2
Cambridge United 1 Morecambe 2
Carlisle 1 Southend United 1
Northampton 1 Shrewsbury 1
Stevenage 1 Wycombe 3
More football on ITV Sport
Norwich take honours in local derby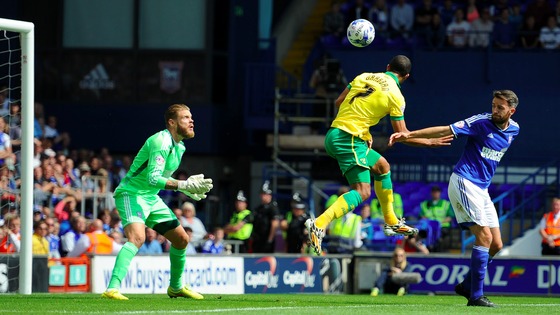 Norwich City have taken the honours in the first A140 derby match for more than three years.
Lewis Grabban netted for the Canaries in the 23rd minute. Ipswich had their chances too, Daryl Murphy just put wide from a superb Jay Tabb cross.
More football on the ITV Sport website.
Load more updates
Back to top