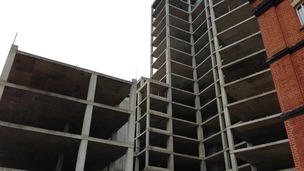 Ipswich could be on the verge of a major economic boost with plans to redevelop parts of the town.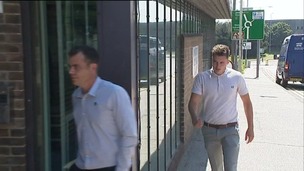 A man who downed two goldfish as part of a Neknomination dare before regurgitating them has been fined by magistrates.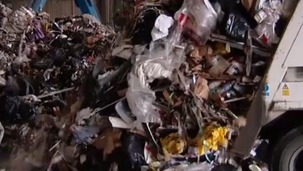 A deal has been drawn up to dispose of a fifth of Norfolk's waste by sending it to be burnt in Suffolk.
Live updates
Anglia Weather
Yellow Warning of Rain for East of England covering Essex, Hertfordshire, Suffolk, Norfolk & Cambridgeshire between 9pm and 11:45pm tonight.
Teenager dies at Latitude Festival in Suffolk
Thousands of people have been descending on Henham Park near Southwold in Suffolk for the Latitude Festival.
The event, in its ninth year, kicks off tonight with headliner, Lily Allen. The singer stepped in at the last minute to cover sickness.
The weekend is a mixed bag of arts, comedy, music and according to the forecast, weather too.
Latitude attracts some big names - this year they've got Chrissie Hynde, Alison Moyet and locals like Emma Freud and her partner, Richard Curtis.
"We have dance, we have West End shows on the Waterfront stage, we have a huge kids' area which is a festival within a festival really. There's something for everyone. Kids come, babies come, even my granny is here. So everyone turns up"
– Jennifer Roberts, Latitude

Click below to watch a report from Latitude by ITV News Anglia's Kate Prout
Advertisement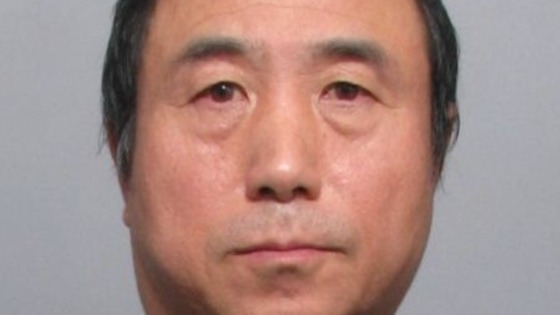 A man has been jailed for 10 years after attacking a woman with a meat cleaver in Ipswich. He pleaded guilty to grievous bodily harm.
Lianjun Sun, 51, was sentenced at Ipswich Crown Court following the incident in November 2013 when a 50-year-old woman was found unconscious with life-threatening neck injuries in Garrick Way.
The court heard that Lianjun Sun and his victim had a disagreement at the takeaway shop where they worked, which resulted in him attacking her with what was believed to be a large knife or meat cleaver. A search of the surrounding area found a meat cleaver within undergrowth behind the parade of shops.
"This was a truly horrific and brutal attack on the victim, one I am sure will take her many years to get over both psychologically and physically."
– Detective Sergeant Carl Dye, Suffolk Police

Detective Sergeant Carl Dye of Suffolk Police said: "I am encouraged by the sentenced imposed on Lianjun Sun and I would like to thank those who not only came to the assistance of the victim on the day but also assisted us throughout the investigation which has enabled justice to be done."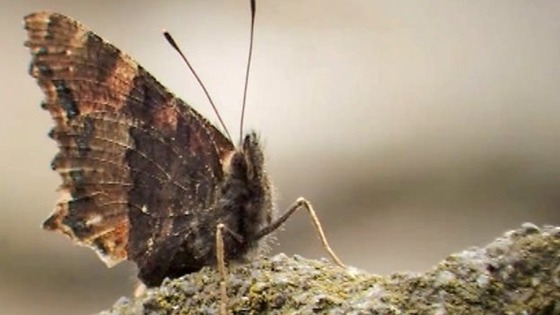 Butterfly enthusiasts are on the lookout for a rare species which has been spotted in Norfolk, Suffolk and Essex for the first time in more than 50 years.
The Yellow-Legged Tortoiseshell is believed to have arrived in the UK from eastern Europe. The latest potential sighting was in Taverham near Norwich.
Various problems on the rail line between Norwich and London are causing major delays. A tree on overhead lines also disrupted trains between Cambridge and London.
A signalling and points fault earlier at London Liverpool Street was preventing access to and from platform 7 to 10. Train services on all Abellio Greater Anglia routes into London are affected by this problem.
West Anglia route services serving Stansted Airport, Bishop's Stortford and Cambridge are being disrupted because of a tree on the overhead wire earlier on the London bound line between Stansted Airport and Sawbridgeworth.
Trains on these routes will be altered, or cancelled at short notice. The tree obstructing the overhead wires has now been removed but disruption is expected until 10.30am.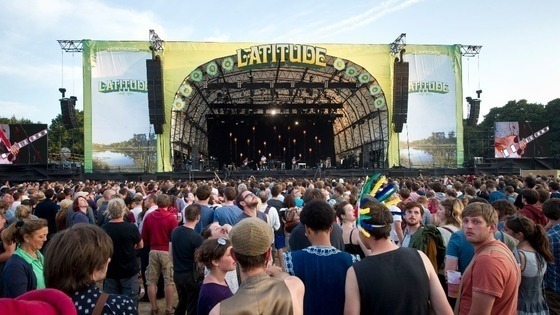 Thousands of people are beginning to arrive at Henham Park in Suffolk for this year's Latitude Festival. Around 700 performers are booked to appear at the three day event which is expected to attract in the region of 35 thousand festival goers.
Advertisement
Serious A12 collision causes travel chaos
Latitude have suggested alternative routes to avoid delays on the A12 at Yoxford following a serious collision earlier.
If you are on the A12 stay on this route to travel to the festival site. There are diversions in place which will take you from Saxmundham via the B119 to Framlingham Castle where you can pick up the A1120 to Yoxford.
If you are travelling from the direction of London, Essex or Ipswich please use the A14 towards Bury St Edmunds and then turn off on to the A143 to Beccles, from here you can follow festival signage.
Read more: Chaos for people travelling to Latitude following A12 collision
Serious A12 collision causes travel chaos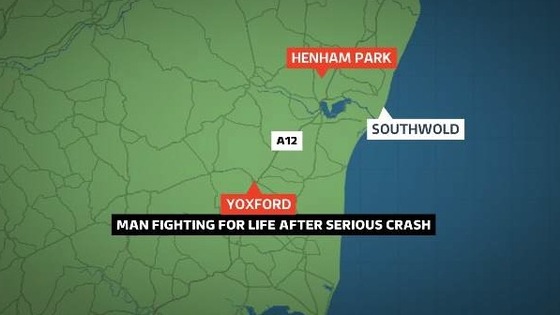 A man's in a life threatening condition following a crash between a car and lorry at Yoxford in Suffolk this afternoon.
The driver of the car has been airlifted to Addenbrooke's Hospital in Cambridge.
The lorry overturned into a nearby field, but the driver wasn't hurt.
Police have had to close a northbound stretch of the A12 at Yoxford, but the southbound carriageway is also being affected.
The closure is causing disruption for traffic heading to the Latitude Festival at Henham Park near Southwold.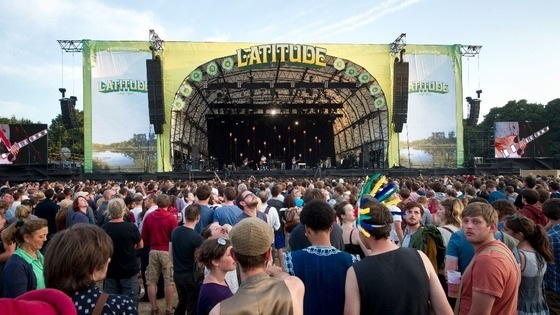 Drivers are being told to avoid the area and the road is expected to be closed until at least 7pm.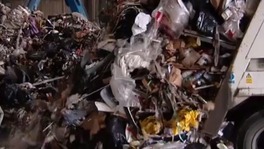 A deal has been drawn up to dispose of a fifth of Norfolk's waste by sending it to be burnt in Suffolk.
Read the full story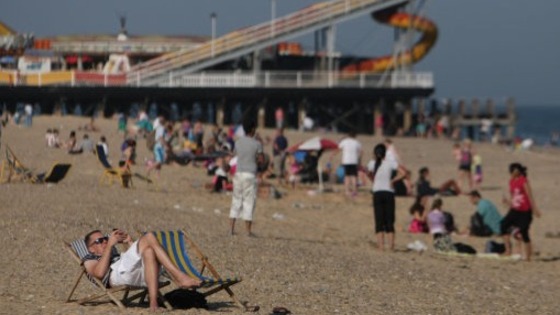 There's a warning by Public Health England this morning of heatwave conditions across the East of England for the next few days.
The high temperature alert's been issued as forecasters predict at least two days of very high temperatures.
People are being advised to stay out of the sun during the hottest part of the day.
Load more updates
Back to top