The Met Office has issued an amber weather warning for torrential thundery rain for parts of the Anglia region.
Read the full story ›
The Met Office has issued a yellow weather warning for the risk of heavy and thundery showers in the Anglia region on Thursday into Friday.
Read the full story ›
Advertisement
The Met Office has extended the yellow warning for heavy rain and thunderstorms across the whole of East Anglia.
Its warning of the risk of localised flash flooding and hail along with potential for disruption to travel and power supplies.
The weather warning is valid until 9pm on Wednesday 20 July 2016
The Met Office says areas of heavy thunderstorms will continue to affect parts of Scotland and northern England into this afternoon before slowly clearing away northeast.
However isolated heavy thunderstorms may still develop across Scotland and parts of England, including some central, eastern and southeastern areas, this afternoon and this evening.
The Met Office said: "Whilst most places will miss the worst, please be aware of the risk of localised flash flooding. Frequent lightning, large hail and strong winds could be additional hazards. All of this could lead to some flooding of homes, businesses and transport networks. Disruption to power is also possible."
"Hot, moist air spreading north and northeast across the UK today will produce thunderstorms, initially organised within large areas of rain before becoming more isolated this afternoon.

"Rainfall will be very variable, but some places could see around 30 mm in an hour and more than 50 mm in a few hours.

"The thunderstorms later this afternoon are likely to be most widespread across northern England and Scotland, and it is here that there is the greatest risk of disruption.

"Further south, they will be much more isolated, with disruption less likely, across the rest of England."
– Met Office Chief Forecaster's Assessment
Last-minute voters had to struggle through tricky weather conditions to make it to polling stations in Norwich this evening.
Torrential thundery downpours saw flash flooding on many of the city's streets.
Water was up to a foot deep close to the polling station in Cadge Road in the west of the city although it didn't stop voters from casting their ballots
Heavy rainfall caused severe disruption to passengers travelling in from Norfolk, Suffolk and Essex into London this morning.
Read the full story ›
Advertisement
Drive safely and avoid floodwater on the roads. Just a few inches of water is enough to stop your car and leave you stranded. Don't risk it.
Make sure you stay safe on the roads. Don't drive into flood water, it can float your car or cause a loss of control https://t.co/7YS2dkxEMN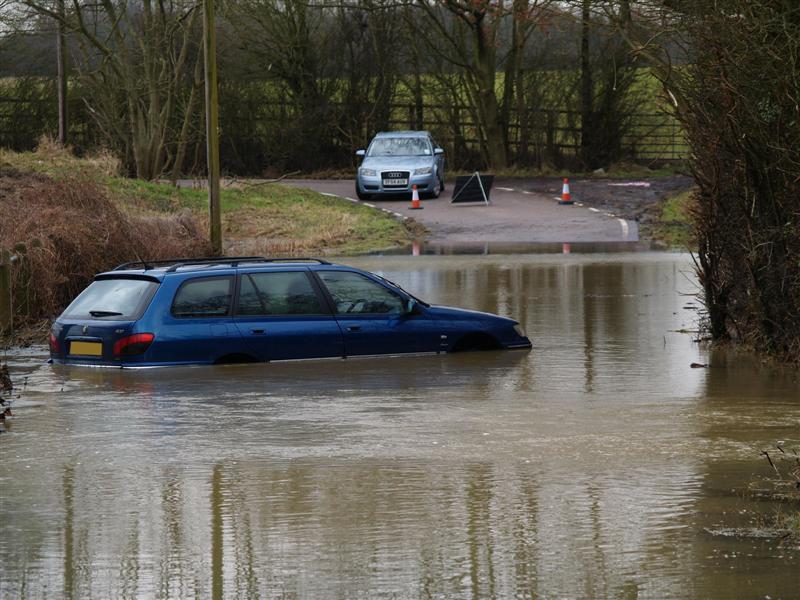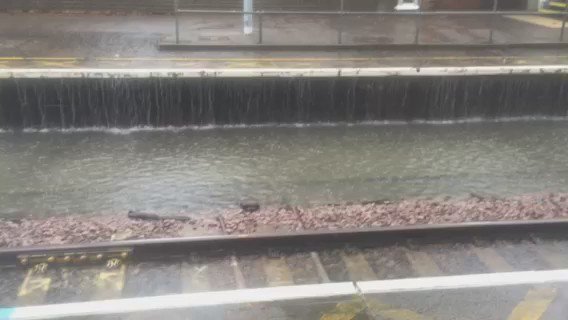 16:30 Norwich to London Liverpool Street will now run as scheduled.GK
Due to heavy rain flooding the railway at #ManorPark services between Liv St, Ipswich and Norwich are being disrupted. GK
Due to heavy rain flooding the railway at #ManorPark services between Liv St, Braintree, Colchester & Manningtree are being disrupted. GK
Load more updates