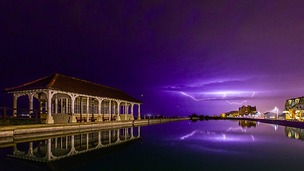 Last night's storms have been followed by torrential downpours and flash flooding today. Here are some more of your photos.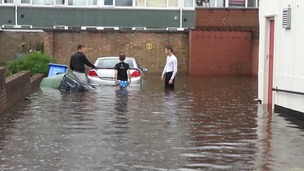 The dramatic weather has continued. Fire services have been inundated with reports of flash floods after the afternoon's downpours.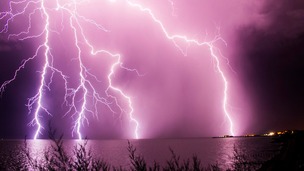 Warm sunny spells with scattered thundery showers later.
Live updates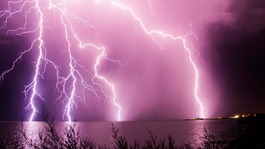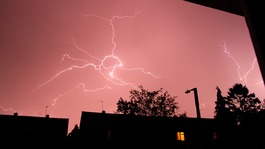 ITV News Anglia's viewers captured last night's spectacular storms as they moved through the region.
Read the full story
Advertisement
Heatwave triggers storms and flash floods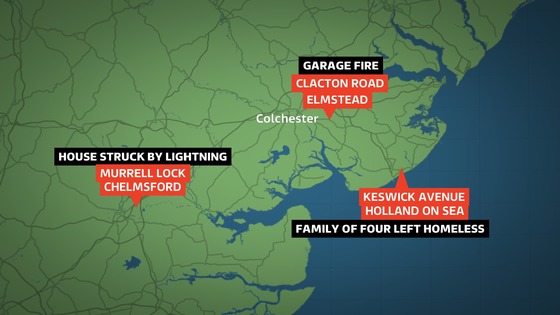 A family of four has been left homeless after their house was struck by lightning during the storms overnight.
It was one of three strikes at properties in Essex as the region was battered by heavy rain and thunder.
The family's home at Keswick Avenue at Holland on Sea was hit at about 4.25am Saturday. It sparked a fire in two semi-detached bungalows.
Firefighters spent more than two hours tackling the blaze.
Earlier, three crews were called to a house at Murrell Lock, Chelmsford, where smoke had been seen pouring from the roof following another lightning strike.
It happened at about 10.45pm on Friday and spread from the roof to the first floor.
No one was hurt but crews remained on the site until just after 5am on Saturday.
And at just after 6am, Essex fire service was called to a third fire in a garage at Clacton Road in Elmstead, near Colchester, which was also thought to have been started by a lightning strike.
Firefighters worked quickly to stop the blaze spreading to the house attached to the garage.
Heatwave triggers storms and flash floods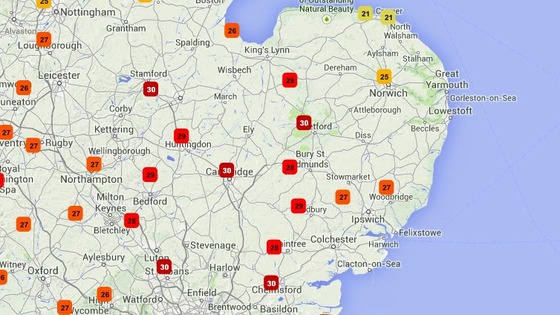 The temperature in the Anglia region reached 31.6°C (88.9°F) in Writtle near Chelmsford, Essex making it the hottest day of the year in this area.
A number of other spots in Anglia region reached 30°C
Read more: Amber weather warning for weekend thunderstorms
Picture galley: Your images of Friday's thunderstorms
Temperatures in the Anglia region at 4pm on Friday 18 July 2014
30.0°C in Harpenden, Herts
29.8°C in Marham, Norfolk
29.7°C in Holbeach, Herts
29.6°C in Wittering, Cambs
29.0°C in Bedford
28.9°C in Andrewsfield near Braintree, Essex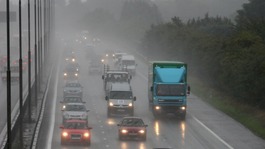 The Highway Agency is warning motorists to take extra care during heavy, thundery showers expected over the weekend.
Read the full story
Heatwave triggers storms and flash floods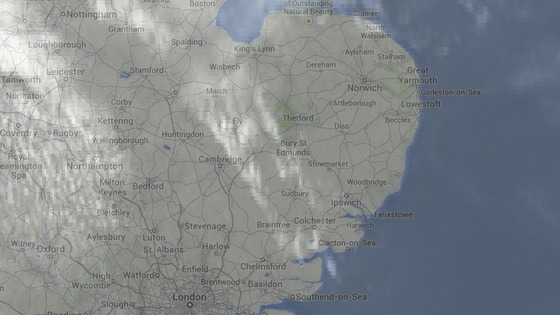 Temperatures have reached 28.8°C at Santon Downham in Suffolk so far this afternoon, beating the previous hottest temperature this year of 28.7°C at Writtle in Essex and Weybourne in Norfolk.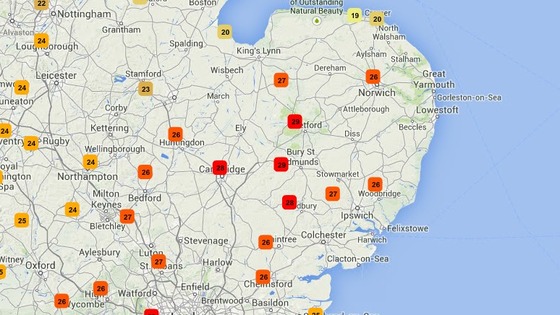 Following dramatic thunderstorms last night, it was a slow start to the hottest day of the year with cloudy skies and further thundery showers in some places this morning.
However, in the sunshine that followed the storms, temperatures have shot up very quickly with the mercury reaching the high 20s widely throughout the region. Highs of 30 to 32°C are possible later this afternoon.
The build of heat and humidity today is expected to set off further severe thunderstorms tonight and later on Saturday. The Met Office have issued rainfall warnings because of the potential for disruption throughout Saturday.
Advertisement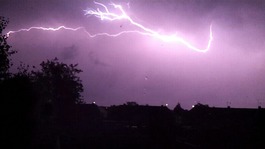 Thunderstorms have been affecting parts of the Anglia region as the mini heatwave kicks in.
Read the full story
Anglia Weather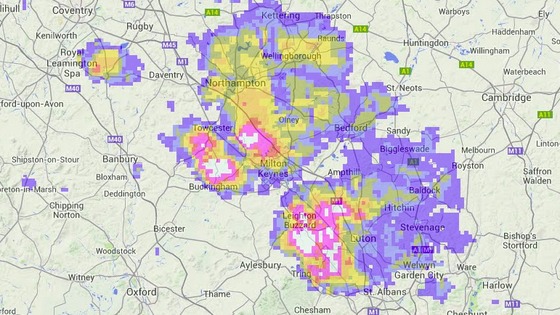 Torrential downpours are affecting parts of the Anglia region as hot air arrives from the continent.
The white areas on the rainfall radar indicated rain rates in excess of 32mm per hour.
Heatwave conditions are expected in the area today with temperatures up to 32°C.
Read more: The latest Anglia Weather
Pictures: Your images of the storms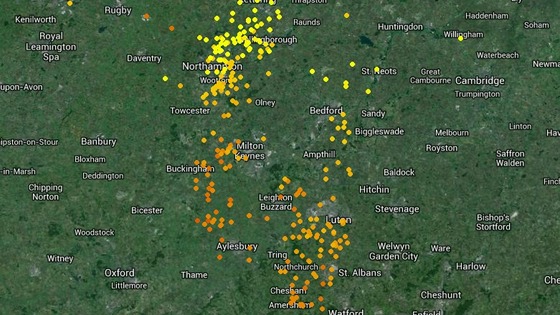 Email your pictures of the weather near you by sending them to angliaweather@itv.com
Heatwave triggers storms and flash floods
Tomorrow will possibily be one of the hottest days for many years, and that's prompted Public Health England to issue an alert about the dangers of the heat - particularly to the very young and the elderly.
The Met Office also says we could have very heavy downpours and thunderstorms this weekend.
Click below to watch a report from ITV News Anglia's Malcolm Robertson
Read more: How to stay safe in the sun
Read more: Your pictures of the sunshine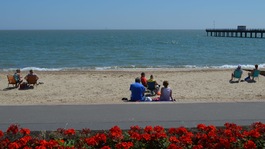 It's been a boiling day in East Anglia, and you've been out and about enjoying the sunshine.
Read the full story
Load more updates
Back to top